Eating "al fresco" is a real treat during the summer months for us and one we don't take for granted! With a perfect mix of warm and sunny weather mixed some of the city's best restaurants, Union Station has become a favourite for affordable outdoor eats. Back by popular demand, Union Station is featuring ten of Toronto's talented food scene at this outdoor market. "Union Summer" is a casual set up  ideal for grab and go on your commute but also communal seating makes it an ideal spot to catch live entertainment, films, performances, and viewing of special events (hello, FIFA World Cup Finals!) during lunch hours or en route to nearby stadiums for games and concerts.
Union Summer is located on Front Street right in front of Union Station. Open daily from 11 am to 9 pm during the summer until August 19th. You'll want to check out their site for schedule of events and entertainment at torontounion.ca.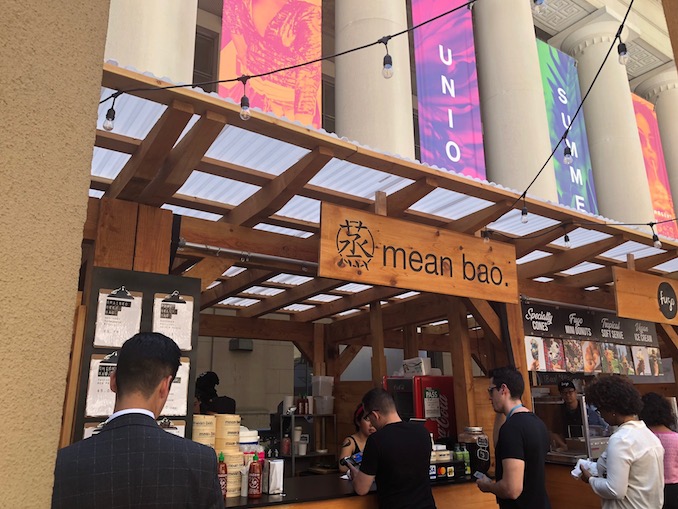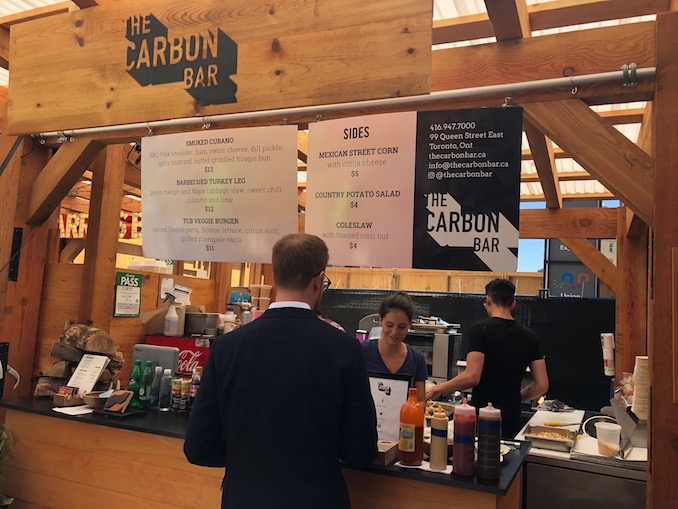 The choices are amazing. We anticipated that. So, we brought a few hungry mouths with us so we could to try a popular dish from every vendor. Here's what we inhaled and shared…
HARRY'S BURGERS: If you've ventured this old school diner in Parkdale, you know it's something special. A throwback to good diner days of honest burgers and bacon and eggs. Here at Union Summer the buzz is out, not just because Grant van Gameren (Bar Raval, Bar Isabel) is behind Harry's, but they make a DAMN FINE burger! Go for Plain Jane – or ask to double it up. No regrets.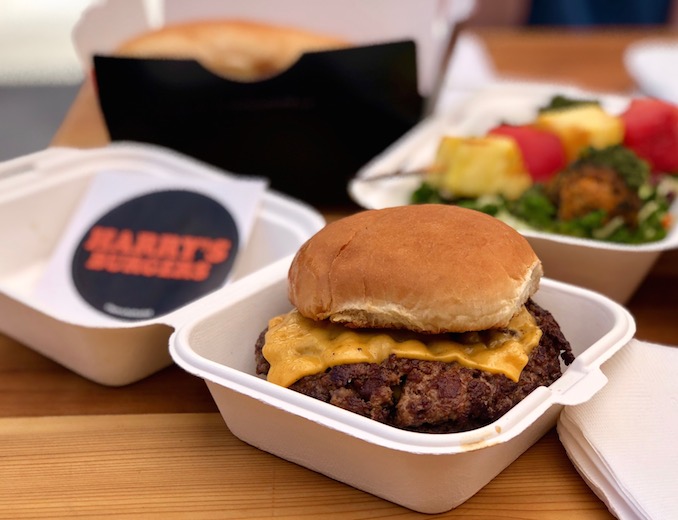 THE CARBON BAR: What's summer without the taste of a smokey BBQ? The comforts of lip smacking saucy goodness found at the Queen St. East restaurant brings a less messier selection here for the summer. Try their Smoked Cubano made with BBQ Pork shoulder and ham served on a butter griddles bun or their TCB Veggie Burger but be sure to order up a side of their incredibly delicious Mexican Street Corn with Cojita cheese. Messy but worth it.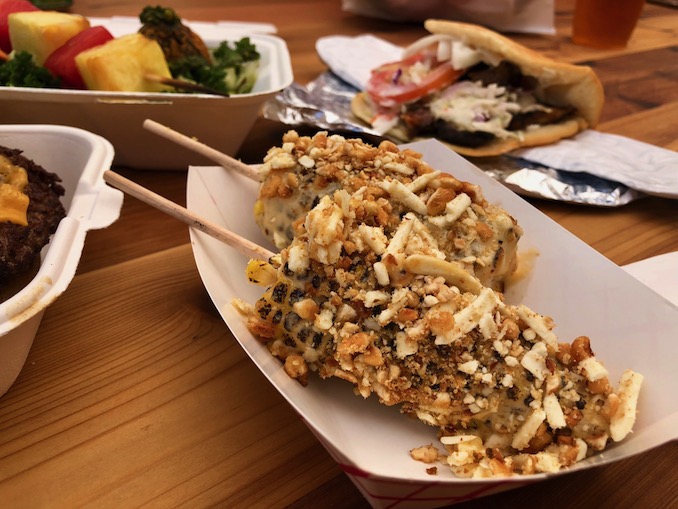 AMANO PASTA: A hidden gem of a restaurant located on the concourse level inside Union Station is one we escape to often and now Chef Michael Angeloni brings Italian comfort foods out on the streets too. Up at the Union Summer market, Amano brings a mouth-watering selection of Italian inspired sandwiches. The Italian Hoagie is brimming with cured meats and loaded with fixings. Great for sharing. You may even want to head to the main restaurant inside to pick up a box of bombolones (Italian filled donuts) to bring home.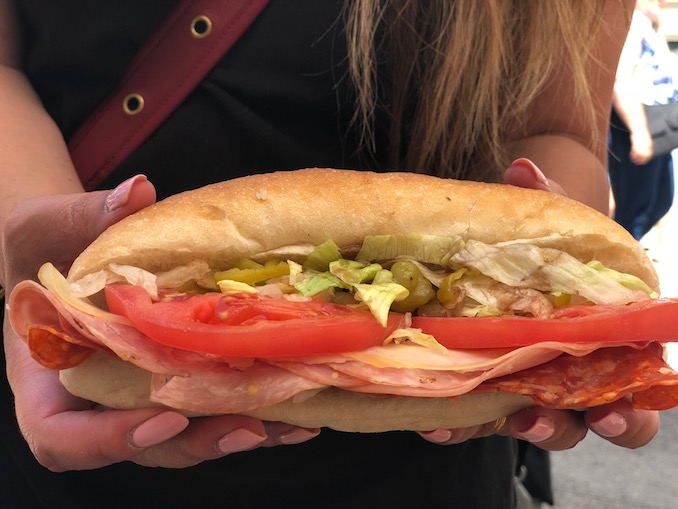 UNION CHICKEN: When you crave fried chicken this is the place to go. With a full service restaurant located on the concourse level, this hot spot prides themselves on serving high quality and healthier chicken free from antibiotics, steroids and hormones. We inhaled their O.G. Buttermilk Fried Chicken Sandwich. If you like a little heat, go for "Uncle Ray's Lightening Hot" Nashville style fried chicken.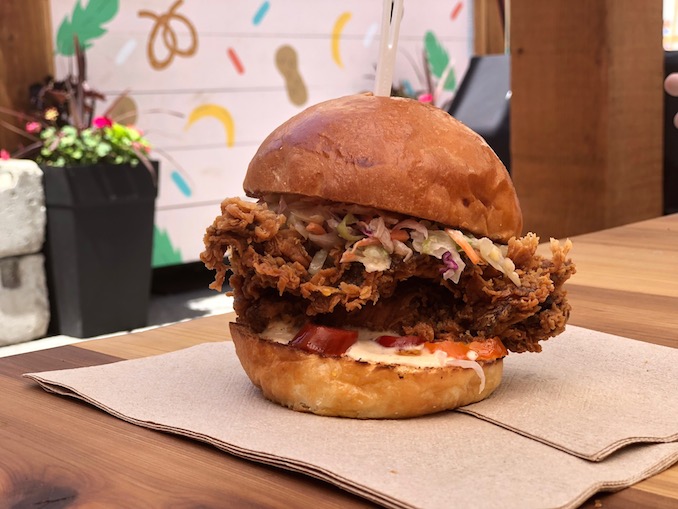 WVRST: Sure "street meat" is a Toronto staple but here you can do better. WVRST is for sausage lovers and we say it's not too early to enjoy their Oktoberfest on a bun! Satisfying and filling but if you're with others, you may want to order up a side of their famous duck fat fries.
ROYWOODS: Escape to the taste of the Caribbean and hit up this home-style eatery. The Jerk Chicken sandwich we tried was juicy moist and flavourful with a slight heat served up with veggies in a "slaw" like sauce. Get lots of napkins, it's a gooey hot mess.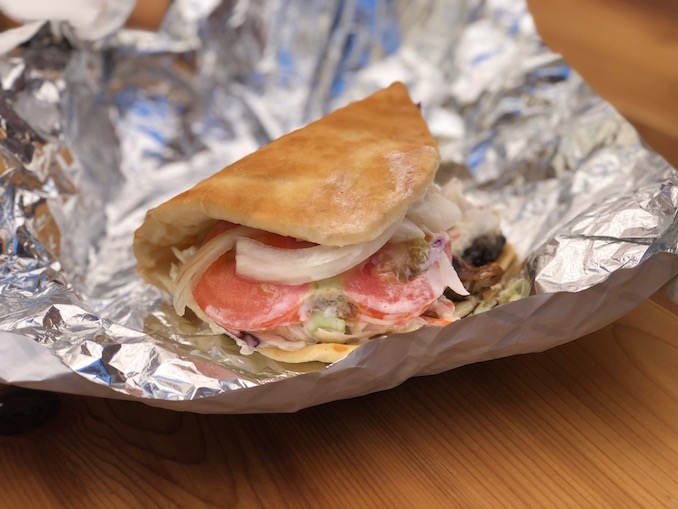 THE PLANT YYZ: Foodies looking for plant-based options will be thrilled to find this eatery here with quite a few options including portabello mushroom burgers and house made falafels (mild or spicy) served up on a bed of greens. Good to know that 95% of their ingredients are sourced within Ontario.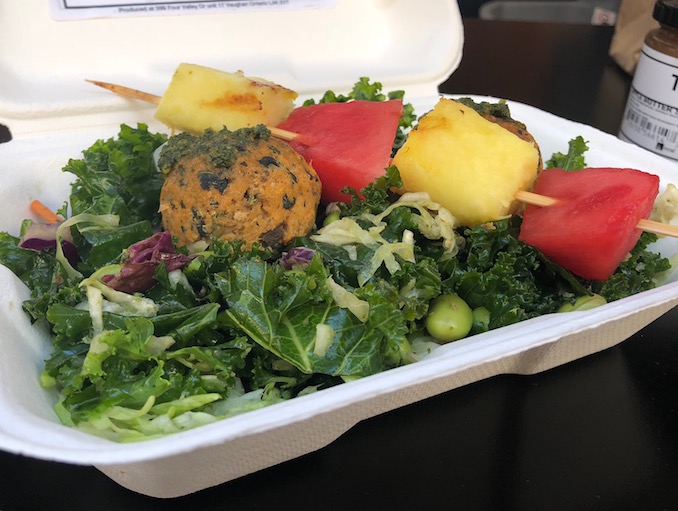 MEAN BAO: This popular fluffy white bun sandwich company is known for their twists on an asian favourite grab and go. Favourites include the Pork Belly Bao and the Braised Beef Bao. But if you crave something lighter, go for their Tofu & Cold Noodle Salad.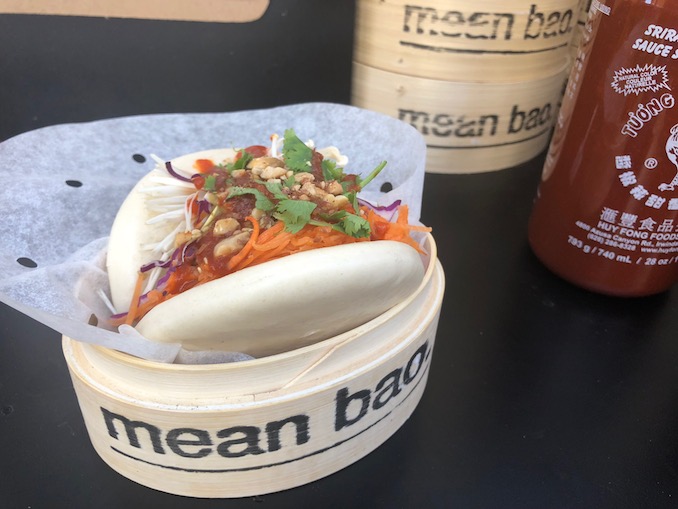 FUGO DESSERTS: Save room for dessert! Find international flavours of ice cream along side the freshly made (and cutest) mini donuts. Not just instagram worthy but OMG so, so, good.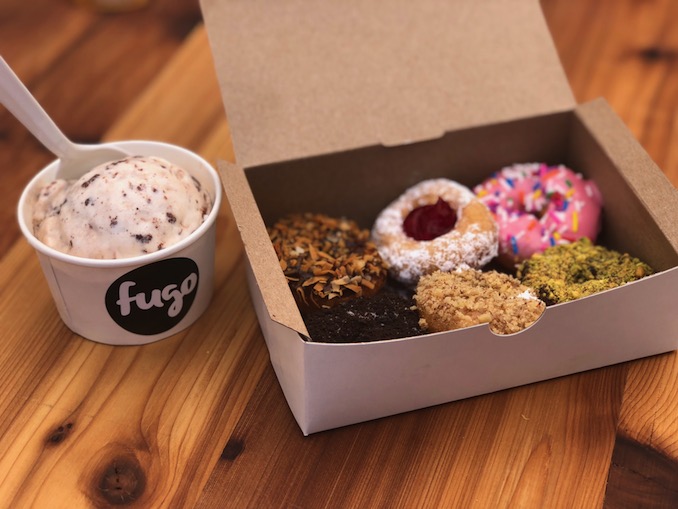 BANANZA: Ah, this spot brings us back to our childhood! Bananas are dipped in a sweet coating of vegan-friendly chocolate and topped up with a fun selection of bits from colourful sprinkles, crushed peanuts to even wasabi peas!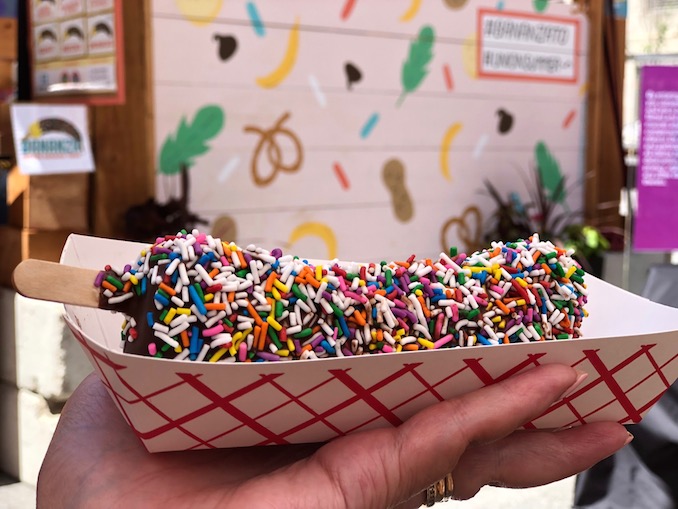 GOOSE ISLAND BREWERY: This award-winning craft brewery offers up fresh lagers and IPAs on tap ideal for summer sipping. The summer offerings will also feature a new rotating beer on tap each week along side favourites.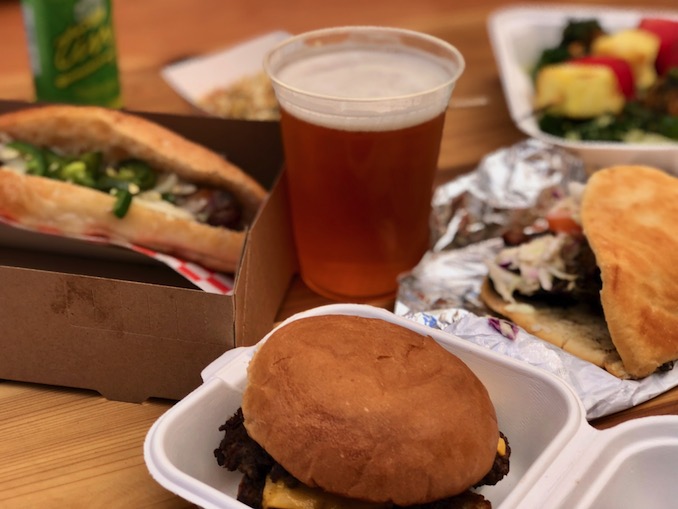 FAIRMONT ROYAL YORK: If you're needing a cool down head across the street to the landmark hotel. Gin lovers will want to visit the LibraryBar located on the main floor to try the hotel's signature Urban Heir Cocktail made with their exclusive 14th In-Line Dillon's Gin infused with herbs grown at the Royal York's rooftop gardens.