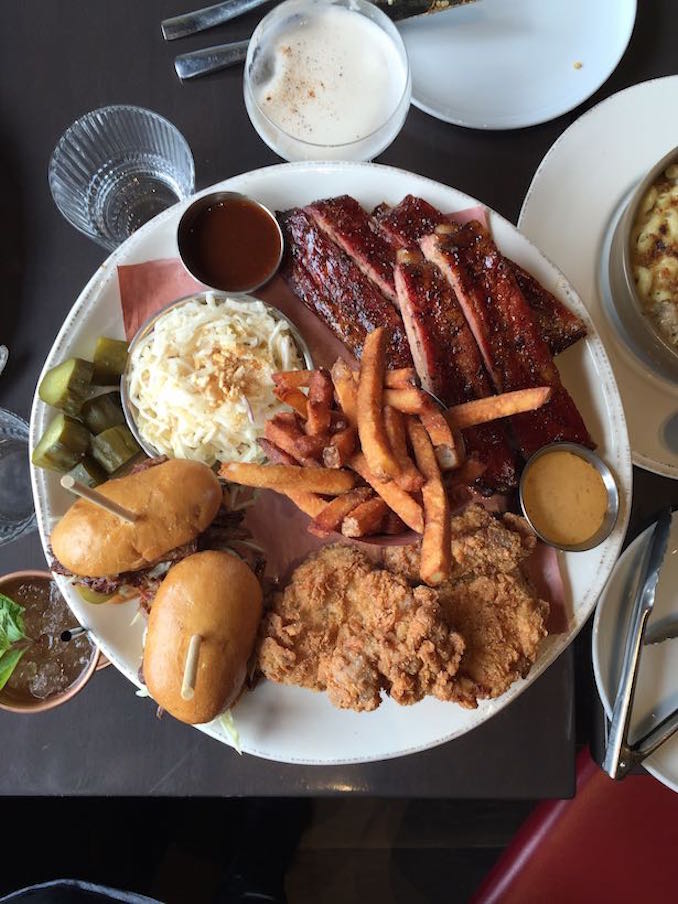 Have you noticed that the boss seems a little happier on Fridays? After a long week of rushing I'm ready to wind down. So, as the warmer months approach I know that on Fridays the boss will often say take it easy as I wrap up the work week. Sometimes it even means extended lunches or leaving early. I can't wait to catch up with my friends.
The Carbon Bar (99 Queen Street East) totally recognizes how awesome Fridays are! And now, the doors are open for the lunch crowd starting April 24, 2015.  Worker bees are invited to 'MAIL IT IN' and enjoy extended lunches and boozey cocktails!
We had a chance to check out Chef Hidde's Friday lunch offerings and all we can say is #TGIF !
The Hamachi Ceviche is so beautiful with pineapple and coconut four ways was the perfect refreshing starter before we went head on with the Pit Master Platter – lunch of champions!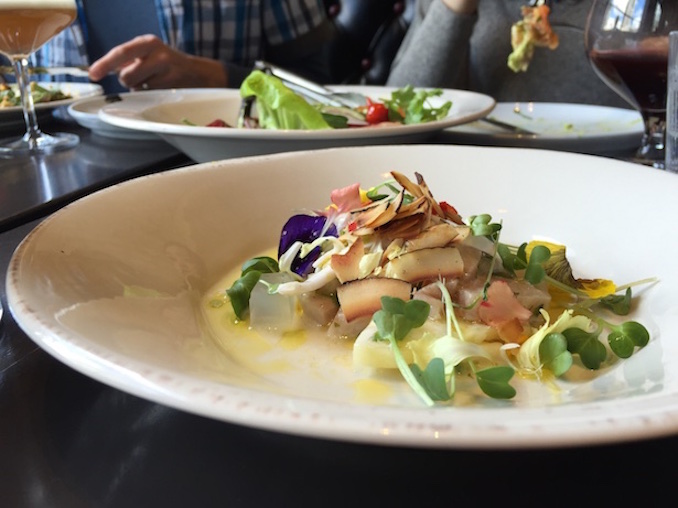 The platter included pork ribs, buttermilk fried chicken, beef brisket sandwich, dill pickles, slaw and fries.  BBQ Mac & Cheese with pit-fired pork, aged cheddar, swiss, mozzarella, was comforting and satisfying.
Other dishes that arrived at the table included Roasted Cauliflower & Quinoa Salad, and Seafood Salad for my dining companions.
The unpretentious and fun dishes are the ideal way to end the work week. So wind down the week or rev up the weekend starting here. Okay, add a cocktail and let's get on with the weekend!
Here are two cocktail recipes from The Carbon Bar!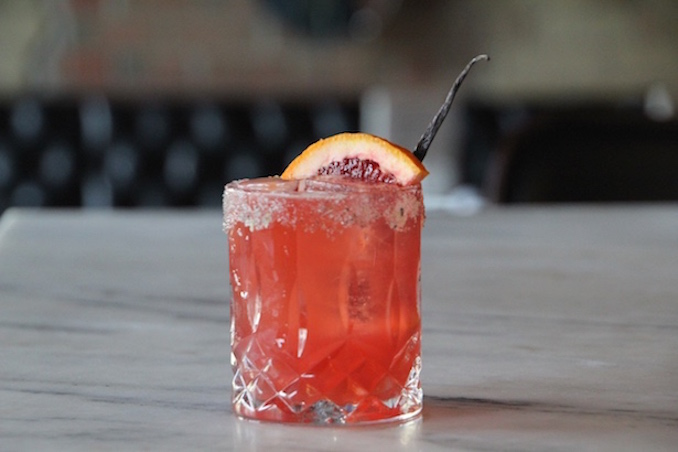 WAITING FOR THE SUN (The Doors Song)
1 1/2 oz bourbon
1/2 oz vanilla been tincture
3/4 oz blood orange shrub
2 muddled strawberries
3/4 oz lime juice
3/4 oz simple syrup
Fine strain and serve in a coupe glass with a fresh lime zest float garnish.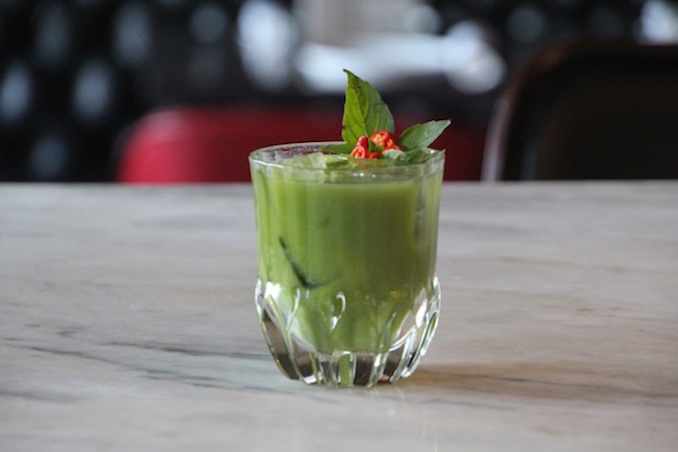 THE SNAP DRAGON
2 oz Beefeater 24 gin
2 oz bright green sugar snap pea and Thai basil puree
3/4 oz lime juice
3/4 to 1 oz spicy Thai chilli chamomile simple syrup
dash grapefruit bitters
Hard shake all ingredients and serve in a Collins glass – top with ginger beer. Garnish with pea shoots.