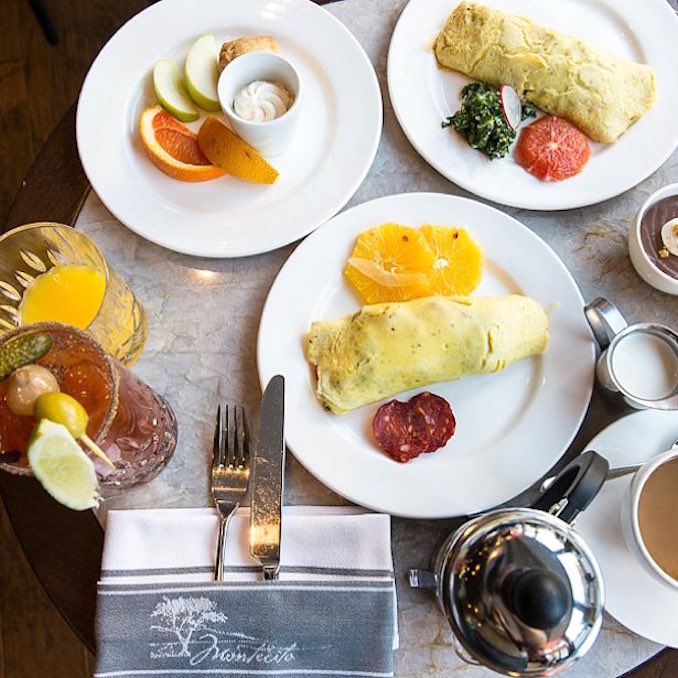 Yes, it's another day that could be stressful for some…but honestly, as mom I'm just going to tell you… I just don't want to cook…or clean after your cooking. Mother's Day is fast approaching and now is the time to consider where to treat mom on May 10th!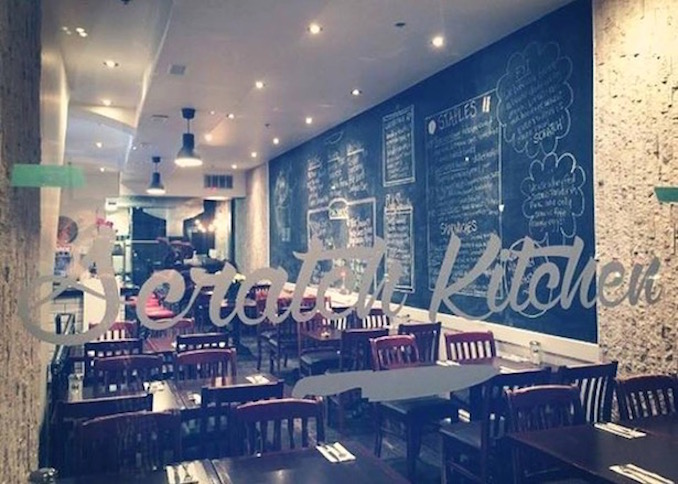 Scratch Kitchen (3471 Yonge Street): specializing in farm-to-table brunch and lunch, this uptown spot serves up honest to goodness food and service. While working in many kitchens Chef Michael Tucker had this idea at the back of his mind to one day create heartfelt dishes for those who enjoy everything made from scratch. From farm fresh eggs to in-house baked bread, this well-priced hotspot is definitely a go-to.
Colette Grand Cafe: (550 Wellington Street West, Thompson Hotel) brings us the charm of France in the city. Pretty and quaint with amazing service and food. Our little foodies say they feel like we're away on vacation here. We agree!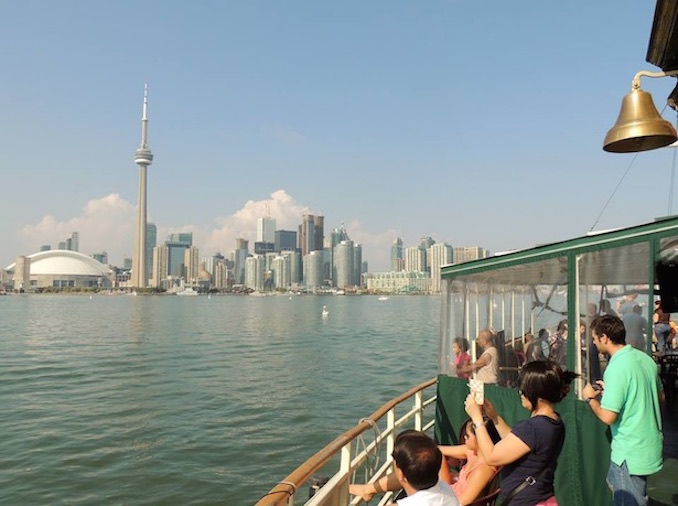 Mariposa Cruises: On the heels of an appearance on Master Chef Canada and with a new executive chef, new menu and new cocktail program in tow, Mariposa Cruises' Mother's Day Brunch Cruise aboard the gorgeous Northern Spirit. The event includes a two-hour cruise on the Toronto harbour, a market-fresh buffet brunch, a free pop-up family photo booth and roses for moms (a full cash bar and new espresso bar are also available).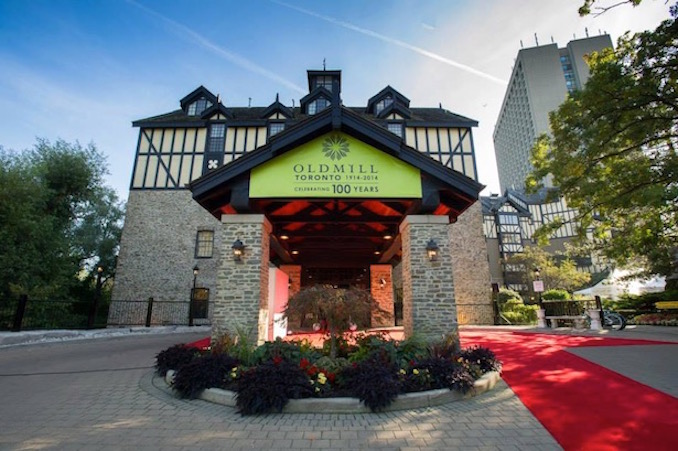 Old Mill: (21 Old Mill Road) Brunch Buffet/Dinner Buffet available. This heritage site has been in operation for 100 years. Set in an attractive Humber Valley area of the city, the Mill was first an active saw mill and later became the hub of social activity.  After significant restoration and reconstruction the Old Mill now includes 57 luxury suites, full-service spa and restaurant with Executive Chef Martin Buehner at the helm.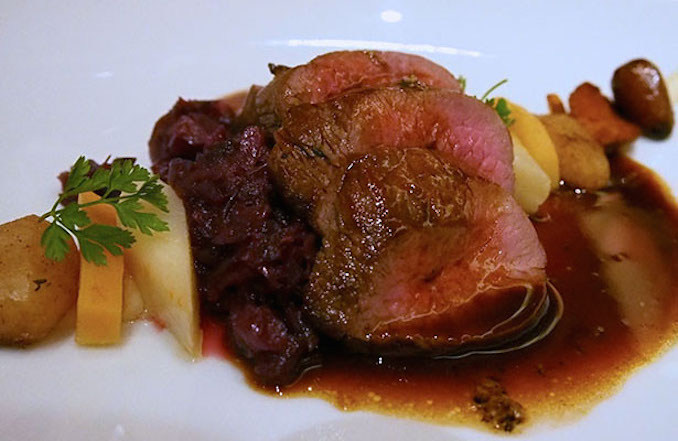 Cafe Boulud Four Seasons Hotel: (60 Yorkville Avenue) Sophisticated and always glam, Cafe Boulud serves up a menu inspired by Michelin-Starred Chef Daniel Boulud's French roots with a hint of international flavours. Mother's Day features a three course prix fixe menu. Children's menu also available.
VINCI Ballroom at Four Seasons Hotel: (60 Yorkville Avenue) An impressive buffet complete with food stations, interactive dessert rooms, entertainment and a special offer from The Spa? Sign me up! This is sure to become a family tradition.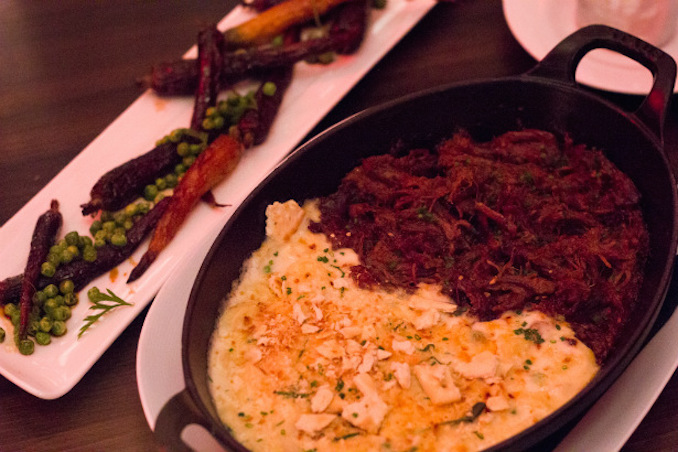 America Restaurant at Trump Toronto (325 Bay Street. 31st Floor) : Located on the 31st floor on Bay Street, this modern restaurant serves up gourmet dishes with classic regional flavours. Mother's Day Brunch Buffet or dinner.
Montecito Restaurant (299 Adelaide Street West): Toronto native and HOlywood director Ivan Reigtman and Master Chef Jonathan Waxman have teamed up to offer up Montecito – a Californian influenced hot spot combining casual yet sophisticated feee. Chef Waxman has a passion for Canadian produce working directly with local farmers and sourcing seasonal Ontario ingredients. Sunday Brunch experiences and evening family dinner shared meal experiences are great!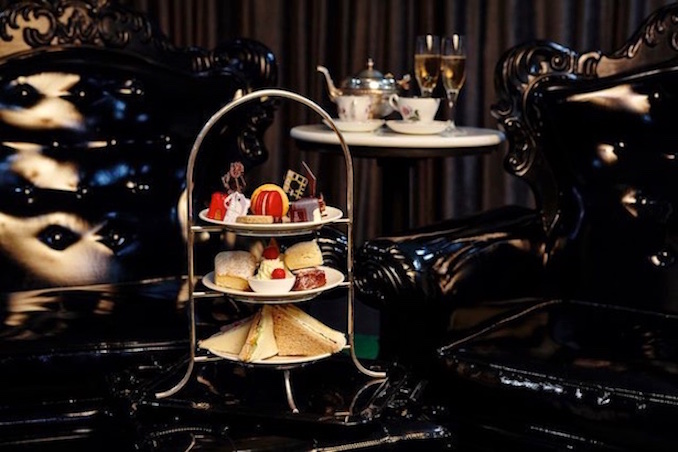 MoRoCo Chocolat: (99 Yorkville Avenue) Tucked away in the well-heeled area of Yorkville, this gem of a spot will be hosting a special Mother's Day Afternoon Tea. Portion of their sales on this day will go towards Camp Ooch a camp for children cancer.
Now if you want something different from North American style brunch…. 
Patois Restaurant (794 Dundas Street West): offers a delicious blend of Jamaican and Asian dishes that will knock eggs benny off the charts. Here the Patois Egg Benny is comprised of 2 cocktail beef patties, poached eggs, Jerk Mortadella, Hollandaise, and a watercress green salad. Yeah. You should go. Other dishes include Fried chicken and Hong Kong Waffle, Rude Boy Grilled Cheese Sandwich that is made of pulled Jamaican Oxtail.
Mata Bar (1690 Queen Street West) Brunch is a flavour dance off to please your adventurous palate at this South American restaurant. Breakfast Poutine is made with Cassava Frites, Guava BBQ Sauce, cheese curds, and Hollandaise. Coconut & Banana French Toast is yummy but if someone in your party is health conscious, there is also Acai & Granola. And don't miss out on their brunch cocktails!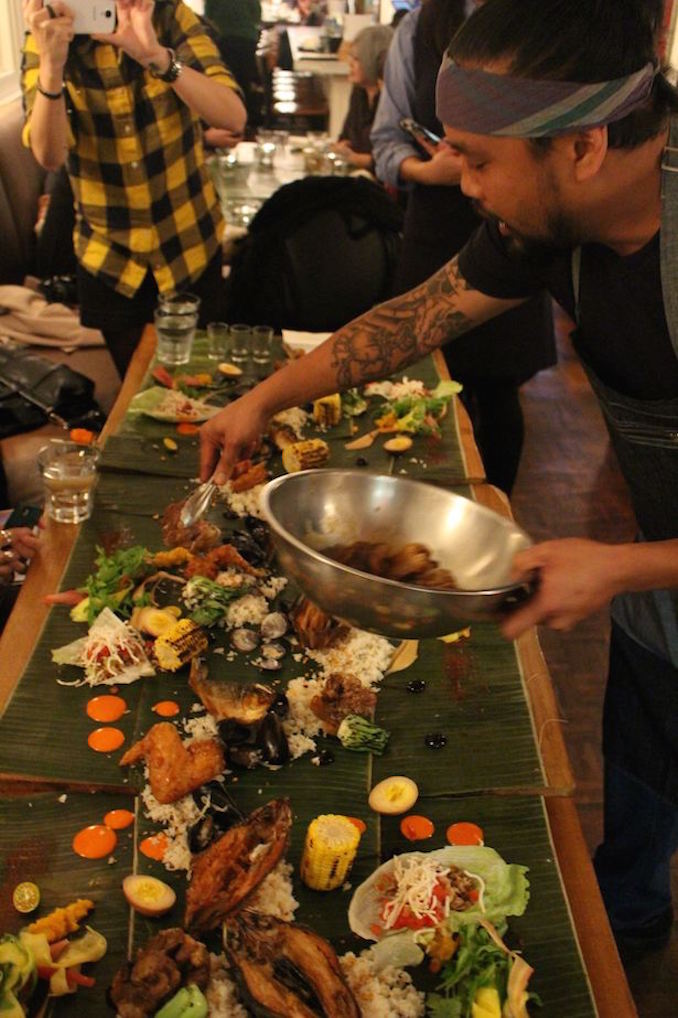 Lamesa Filipino Kitchen (669 Queen Street West): Filipino cuisine has had many cultural influences throughout its history and that's what you'll discover here. Hints of Chinese, Spanish and American flavours have created a food fusion that is worth exploring here in this Filipino inspired restaurant. The Big Breakfast offers a choice of either fried bangus, pork belly tocino, or pork longanisa served with cassava hash, two fried eggs, tomato and arugula salad and rice. You won't need to eat for days after this one. But worth trying is the Halo Halo Sisig & Rice (pig's head and chicken gizzard topped with a friend egg, pico de gallo and fresh calamansi served with rice)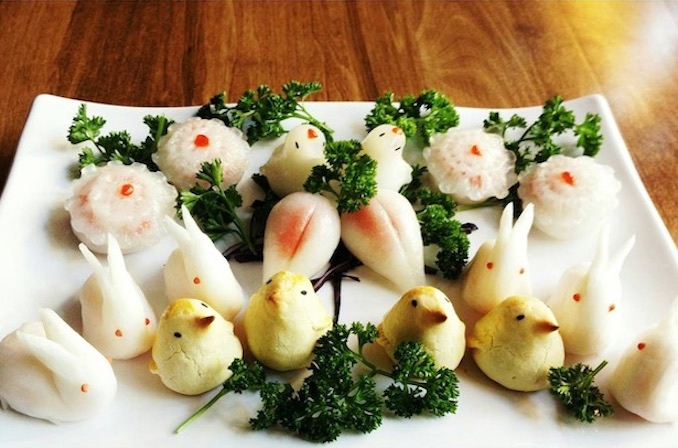 Kwan Dim Sum & Chinese Cuisine: (1496 Yonge Street): When you ask my parents, they'll always turn to Chinese Food for brunch so luckily dim sum is available everywhere. If you don't want to travel to Richmond Hill then Kwan Dim Sum is the ideal spot located midtown. Away from the hustle and bustle, this clean and pretty spot serves up beautifully presented dim sum dishes.  Some dumplings and buns are shaped like bunny rabbits and little chickadees. Cuteness overload.