In a short and quick flip of former Stock Restaurant (an impressive five days), America sits atop the 31st floor of the Trump Hotel Toronto and brings together all things delicious and glamorous to this newly founded restaurant. The joint partnership between INK Entertainment and the Oliver & Bonacini Restaurant Group is a marriage that is perfectly arranged from beautifully arranged decor, knowledgeable wait staff and most importantly, an impressive menu.
Stepping off the elevators of the Trump Hotel, you're greeting with dim and custom designed lights, booths and an arrangement of pop-art inspired pieces. The design (taken care of by Toronto firm, II by IV Design) has created a space with a sophisticated cool, with no detail left untouched.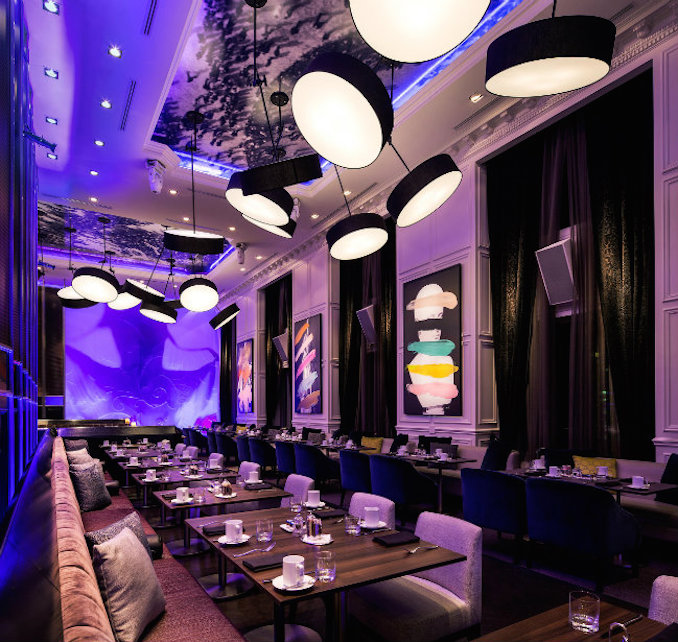 But how does the food stand up? In the kitchen, Chef Bill Osborne explores luxurious American dishes all served up in a comforting manner. Take for example, the Cream of Chicken and Lobster Chowder ($20) perhaps one of my favourite dishes of the evening. Made with clotted cream and served up with an oyster cracker, each spoonful was like a bit of heaven. If that wasn't indulgent enough for you, then try your hand at the Foie Gras Flapjacks ($27). Served up with a peach preserve, the foie is cooked to perfection and adds a lovely texture to the pancake.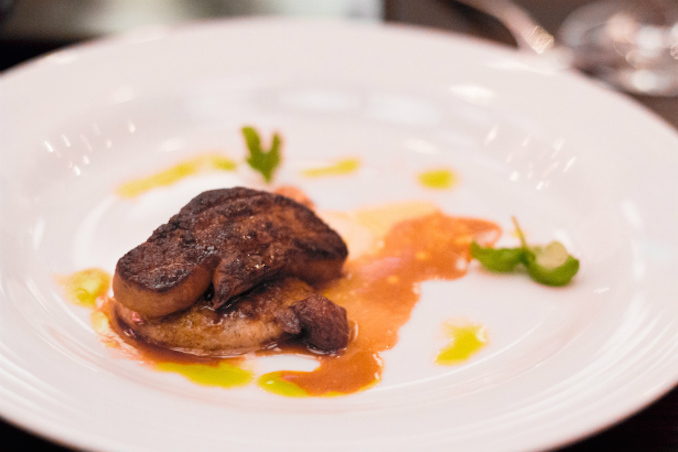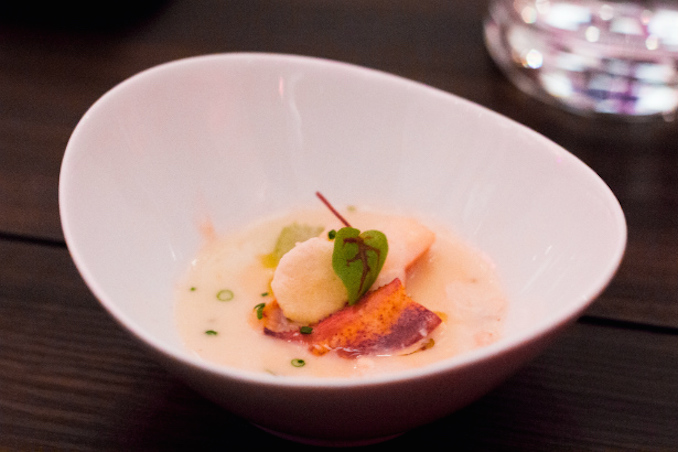 If you're looking for something a bit on the lighter side, the Ahi Poke Tuna Cocktail ($24) is refreshing and simply irresistible with hints of coffee poking through in the flavouring. On the adventurous and light side, we are delighted with Osbourne's take on the Cobb Salad ($18) however rather than using chicken, he has replaced it with frog legs and the choice is outstanding.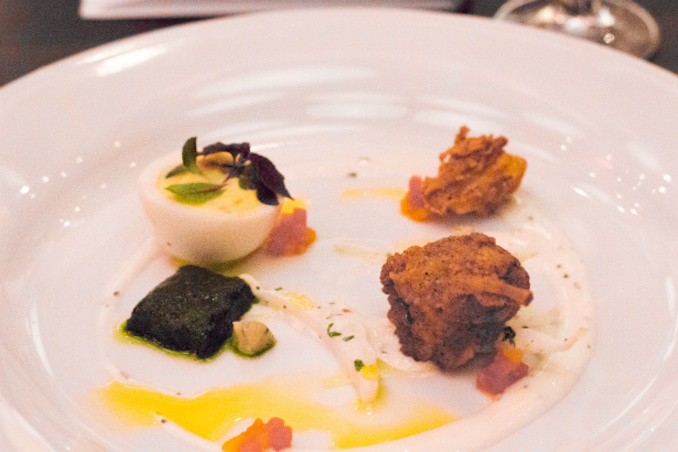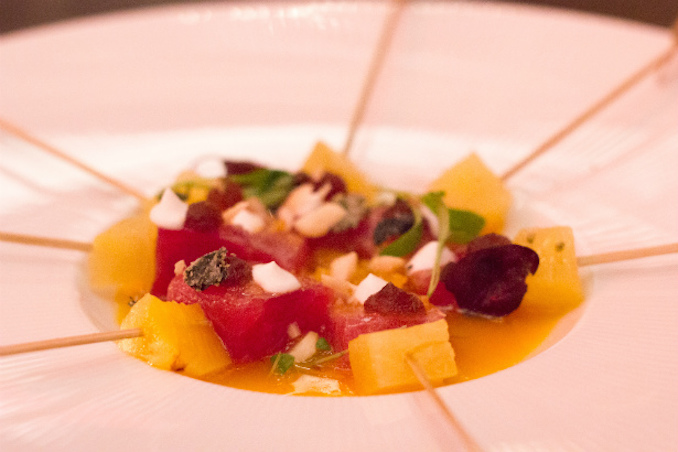 Main dishes hit it out of the park as well, in both taste and sizing. With comfort classes such as Roasted Chicken ($29), Pork Loin and Porchetta ($39) and Lobster Rockefeller ($58) – the choices vary in selection and taste depending on your palette. But the pièce de résistance came in the form of the BBQ Beef Shin ($170) served up "trumped" macaroni & cheese, heirloom carrots and bone marrow. The BBQ Beef Shin is made for four-six people and is presented to the table (fully intact) prior to being broken down and served. It's a showstopper, in every sense of the word.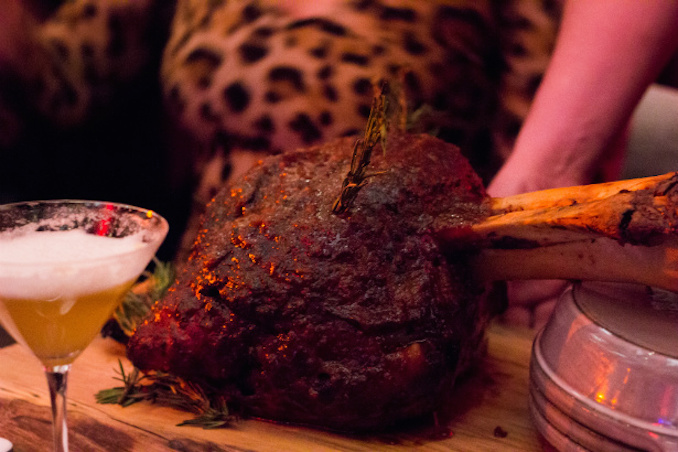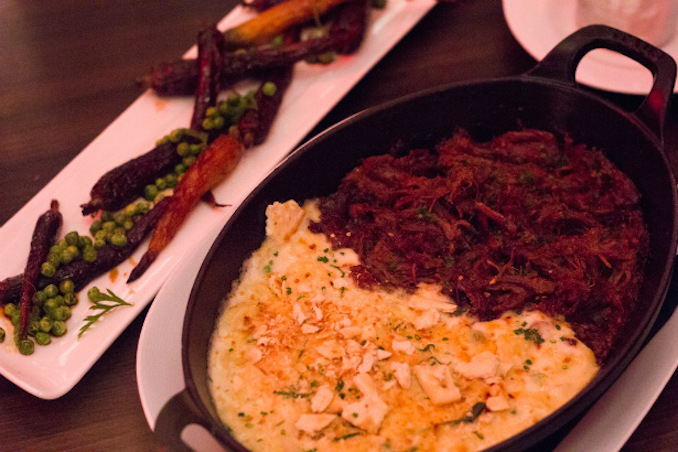 The new America restaurant is more than just a cool kid's sexy supper club. America has classic cocktails with wonderful food and after dark (on Thursday, Friday and Saturday nights), a nightclub feel takes over with bottle service and other entertainment on-hand. If you're looking for something with a bit of chic elegance, check this out. You won't be disappointed.
All photos taken by Cindy La, Oliver and Bonicini Restaurants