Craig Scorgie is a builder. Whether it's performing, producing hit comedy shows, tv and film editing, or any of the other thousands of projects he has on the go, Craig brings a charming and truly original quality and calibre that is unparalleled in the scene.
I first met Craig through his sketch comedy troupe Good Game, which is a misnomer because they indeed brought a Great Game, excellent even. It was then that I noticed his passion for creation and shared experience. A passion that I know will be ceaseless until the day he expires (and even then I'm not so sure).
At first glance, Craig can come across as mild-mannered. Some would even venture to describe him as "chill". When I see Craig, and I mean really look at him, I arch my back and look up to take in the majesty of what I consider to be a pillar in the comedy community.
Over the years I've had the distinct pleasure to take in his work, collaborate as a creative partner, and even consider him a dear friend. It is for all these reasons and more that I believe Craig Scorgie would be an exemplary addition to your company. I'm sorry, what is this for again? Oh, I see.
– Carson Pinch, friend and collaborator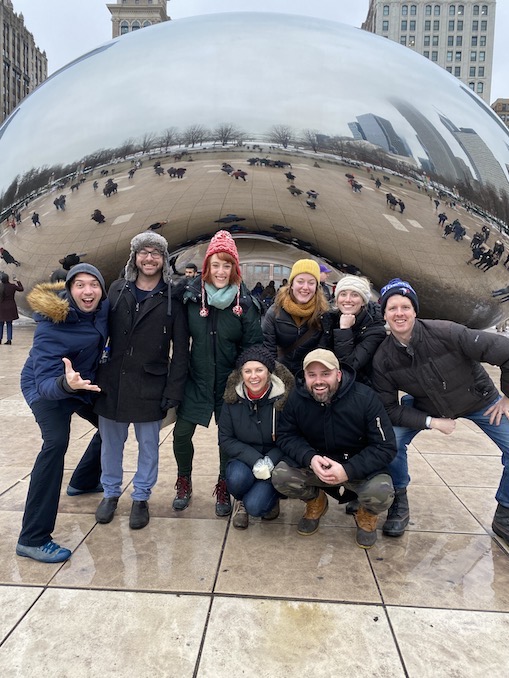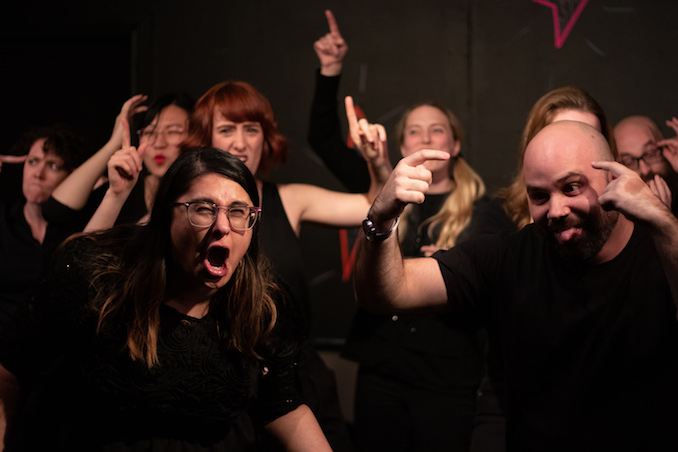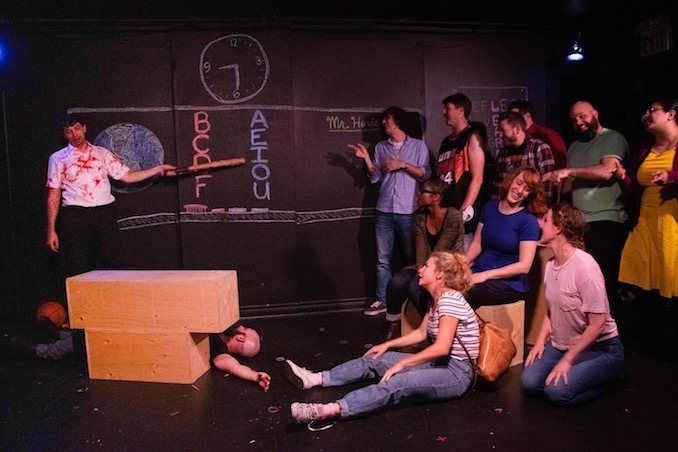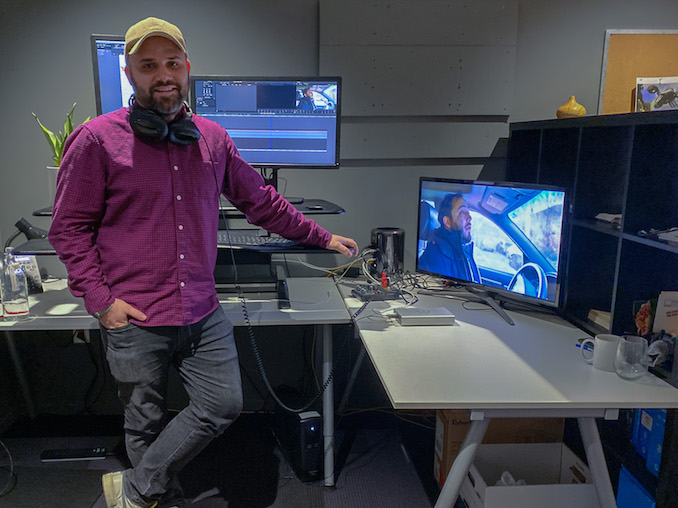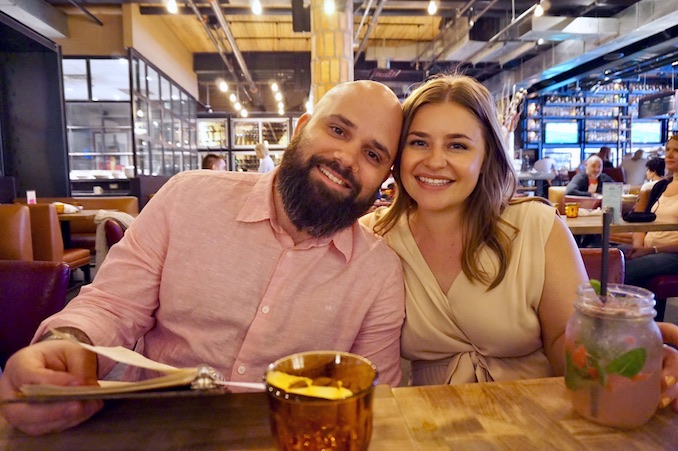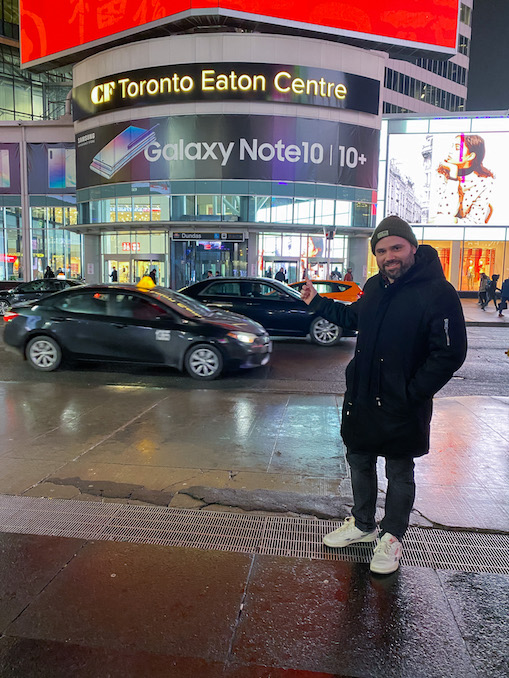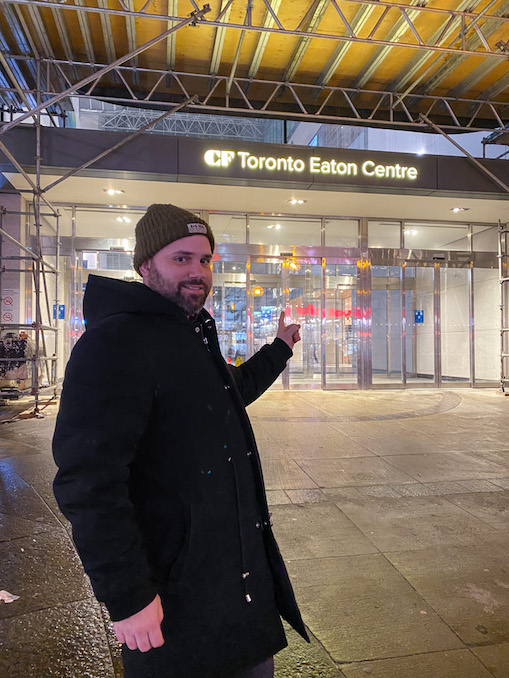 What 'hood are you in?
I live very close to Bay and College. I've heard this hood is called "The Discovery District", because of all the hospitals and science research in the area. I'm not a scientist or a doctor, so I call it "The Confused Tourist District" because no one on the sidewalk lives here or knows where they're going. Every time I go outside I get asked at least once, "can you show me where the Eaton Centre is?". I don't know why so many people come to this city to visit the Eaton Centre. But based on my daily experiences, it has to be the biggest tourist attraction we have.
And I don't want to brag, but I am getting very good at telling people where the Eaton Centre is. It is definitely one of my top ten skills. I hope someone puts it on my gravestone. Not enough people ask where Marshall's is though, and that's a real shame – because that store is fantastic.
What do you do?
I consider myself equal parts comedian and film editor. I'm lucky to have two careers that I pursue with the same amount of passion.
As a comedian, I stick to sketch comedy and improv. I was first known in the scene for my sketch group Good Game, which performed together for many years. We toured North America and won a few awards for it. More recently I'm focusing my energy into The Wow, an exciting sketch comedy supergroup I assembled featuring 14 of the best comedy writers/performers in this city.
As a film editor & assistant film editor, I've been lucky to work on shorts, feature films, and television shows like Apple TV's The Morning Show, HBO's Big Little Lies and Amazon's The Expanse.
So I do a lot of different things. But aside from the labels, I'm mostly interested in creating experiences and a sense of community. The feeling I get on stage hearing an entire room laugh, is the same feeling I get standing at the back of the room at Sketch To The Death!, listening to the audience react at one of my film premieres, overhearing people talk about a television series I worked on, telling people where the Eaton Centre is. Comedy and film are just the best ways I know how to do this.
What are you currently working on?
Sketch To The Death! is an annual comedy tournament I started last year, and it's happening right now! This year, Andrea Miller is co-producing it with me and it has been so much fun. Over 137 performers in 48 acts compete over a month and a half, until one act is crowned the winner. I created this tournament last year because I was nostalgic for the sketch comedy community that was around when I first got into performing. There isn't much of a community with sketch comedy like there is with improv and stand-up, and I really want young artists to have the same type of fun experiences that I had. As a performer it's invaluable, and does so much to inspire and encourage you to keep at it. On top of it all, these shows are just so much fun to watch!
I also mentioned my supergroup The Wow. We recently came back from headlining at the Chicago Sketch Comedy Festival, and plan to put on two very different shows at the Toronto Sketch Comedy Festival in March. Other than that, all of our energy is being focused on Toronto Fringe. I can't wait to show people what we've been planning.
In my film career, I'm currently editing a short film by comedian Rodrigo Fernandez-Stoll, and will soon be editing one with the widely acclaimed comedy duo Templeton Philharmonic. Outside of that, I'm also working on a feature film executive produced by Taika Waititi called Night Raiders (as a 1st Assistant Editor), and moonlighting on CBC's Workin' Moms (as a Visual Effects Artist).
Oh yeah, and I'm also putting together my first solo sketch comedy show Craig Scorgie Is A Growing Boy at this year's Toronto Sketch Comedy Festival, directed by Kirsten Rasmussen. I'm such a busy boy!
Where can we find your work?
For Sketch To The Death!, follow our Facebook page for all the updates and details! It's all happening right now at The Social Capital Theatre, with 7:00 shows every Sunday night until February 9th. Then, the finals will be held Saturday February 15th at 8:00. To purchase advance tickets, go to Eventbrite.ca and search "Sketch To The Death", that's where all our tickets and festival passes are for sale.
For The Wow, you can follow us on Facebook or instagram @thewowcomedy. If you're interested, I recommend joining our mailing list – the link to that is on all our social media pages.
For directions to The Eaton Centre, you can catch me daily on the corner of Bay & College. I'm the bald one with the beard.
And for everything else, check out my website!