Sitting down with chefs and restauranteurs Hemant Bhagwani and Trevor Lui is like opening up a book full of delicious travel and food stories. A recent visit to Pōpa Restaurant, their new collaboration at the well-heeled Bayview Village Shopping Centre, is a new chapter that I've been looking forward to. Having met them before, I knew they had stories to tell. They could describe the places they've been, people they've met, and the food they've eaten with such detail that you can envision yourself being right there with them. Hemant even pulled out his phone and show photos of his travels filled with temples and the beautiful lanscape as though we were old friends.
Pōpa brings the rich flavours of Burma, Bali and Macau to Toronto. An exciting offering especially for this city that embraces global flavours. While the restaurant could easily slide into the downtown core with success, it's a real stand out uptown. There may just be less than a handful of restaurants in the city that are specific to the region but this is the first to enter into a mainstream environment. Hemant's restaurant GOA is just a few doors down in the same mall and is already a proven success story. When you look at the clientele, it's may surprise you to find a diverse demographic and a blend of different cultures and ages. They've learned much about the customers and their adventurous palates. Trevor tells us they are worldly and they've travelled. They are also very curious and inquisitive.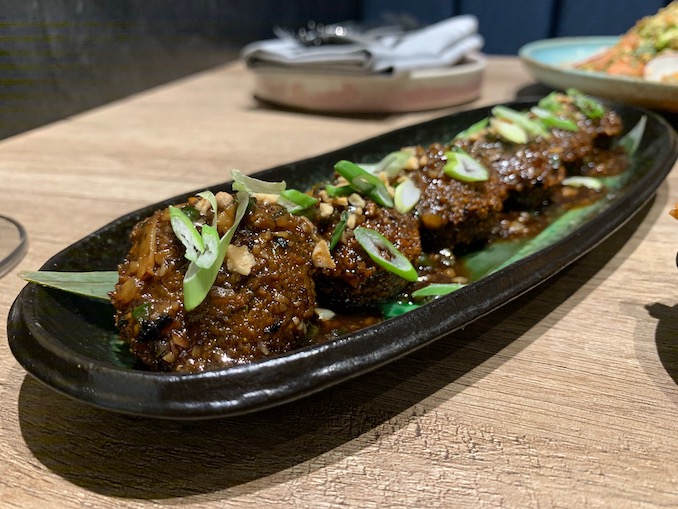 As we sat by the front of the restaurant we overheard people stopping and ask "What kind of food is this?" — The first question everyone asks. When the host begins with explaining we can see their eyes open wider with excitement as they glanced over at our table filled with bowls of delicious curries, noodles, and curious delights.
Each item on the menu is like a love note to the places they've experienced not only as visitors but also as chefs. They've immersed themselves into the kitchens of the food they fondly love. From street food stalls to home kitchens of aunties and grandmothers to popular restaurants, and it's not just about bringing deliciousness to the table, it's also an exploration into a rich history and culture. Hemant recalls times when he was younger and eating Mohinga, it left him with lasting happy memories. Considered the national dish of Burma — Mohinga is a curry stew traditionally made with catfish and rice noodles that is found everywhere and now, here. It's a dish much like what congee is for Chinese people, it's comfort food that is enjoyed any time of day.
So, how does one explain Burmese, Balinese, and Macanese food? The cuisine is described as a unique intersection of flavours thanks to historical trade routes and continuously evolving migration. "We use geography to help explain where Burma is," said Trevor. "North West is India, North East is China but then south we have Cambodia, Thailand and Laos. We also tell talk about the story of colonial trade routes and how both Indians and Chinese have left their footprints in the areas through their travels. But it's not just that, we also have the influences of Portuguese, Africa, and Spanish."
Pōpa hones in on the ingredients that are commonly found in the region. What makes their Khow Suey, a beautifully rich curry based noodle dish, here different from the Khao Soi in Thai restaurants that we are more accustomed to eating? Trevor tells us it's the ingredients like shrimp paste, tamarind water and coconut water that offers a subtle different on this popular dish. Here it's also served with a side of garnishes so each person can play around with how they like to finish off the dish themselves.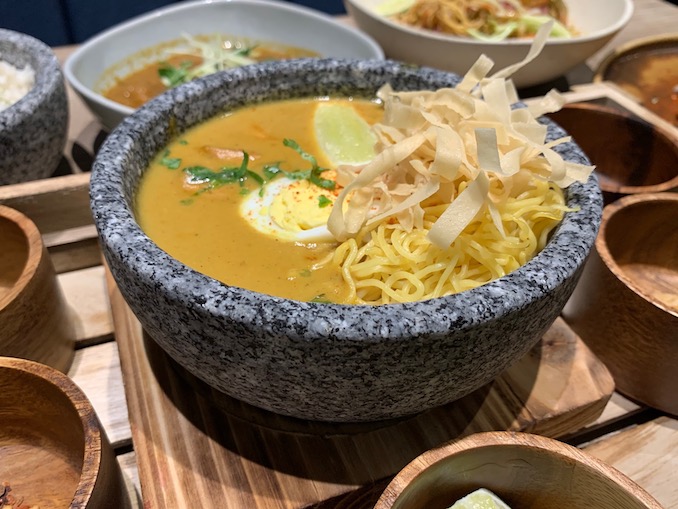 The menu also highlights important ingredients used in the region. Tea leaves (Lahpet), for example, are commonly found in Burmese dishes and offers a subtle earthiness taste. It's one of the very few cuisines that use tea leaves in both food and drink. The leaves are fermented or pickled. The ingredient is found in many dishes from every day to ceremonial. The Tea Leaf Salad is a must-try for a refreshing side dish to share.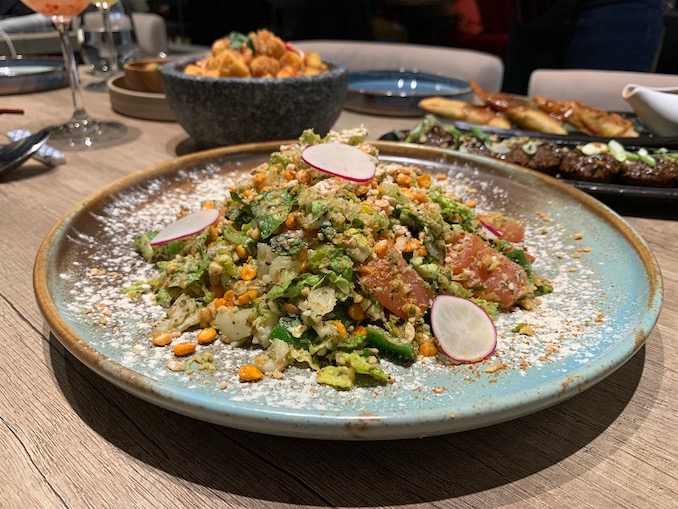 Starter Rangoon Samuza, a home-made pastry filled with potatoes, turmeric is beautifully prepared with its light and crispy wrapping that envelopes the melt-in-your-mouth filling. It's served with a light sweet tamarind chutney.
The Shan Tofu is like popcorn. Named after the Shan State, this highly addictive small and sharable dish is made with cubes of polenta inspired by Hemant's favourite roadside snacks that's worthy of accompanying cocktails and conversation.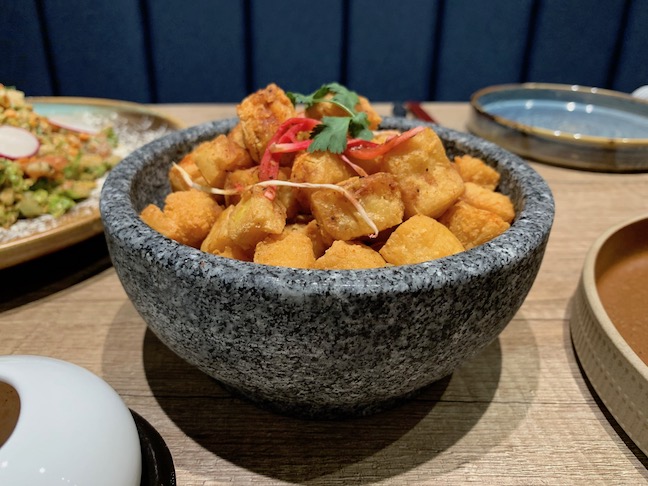 I was really excited to try their chicken curry especially after sharing stories with Trevor about growing up eating Portuguese coconut curry chicken and how it's been difficult to find a good one these days. Pōpa's Pyay Platha satisfied that quest for the heavenly flavours with the curry served alongside a wholemeal-crepe like platha.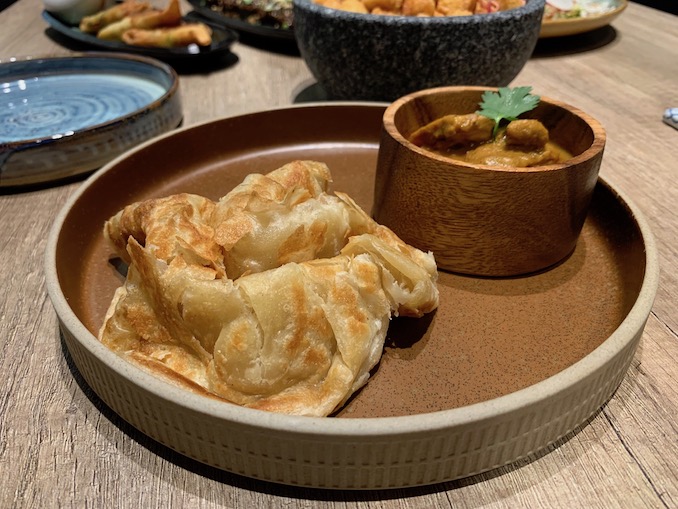 And for all your curry cravings, here the dishes are inspired by Burmese moms' cooking. Served in generous bowls you'll want to share along with a side of coconut rice. Mango Pickled Lamb has tender morsels that have been marinated in mango chutney that's so good, you won't want to leave any of this dish behind.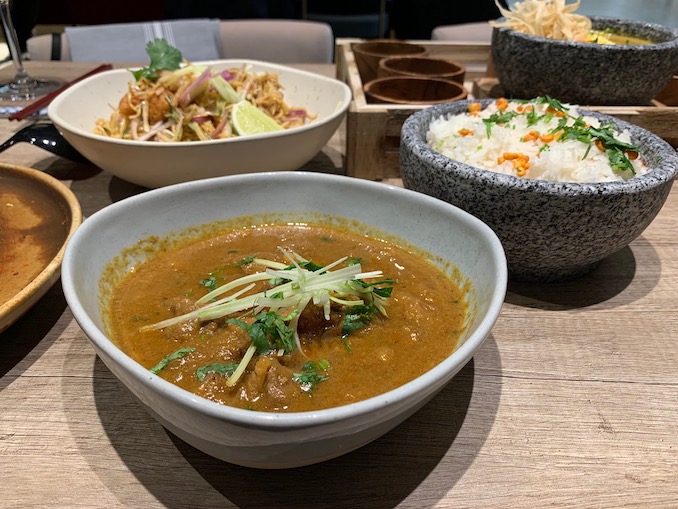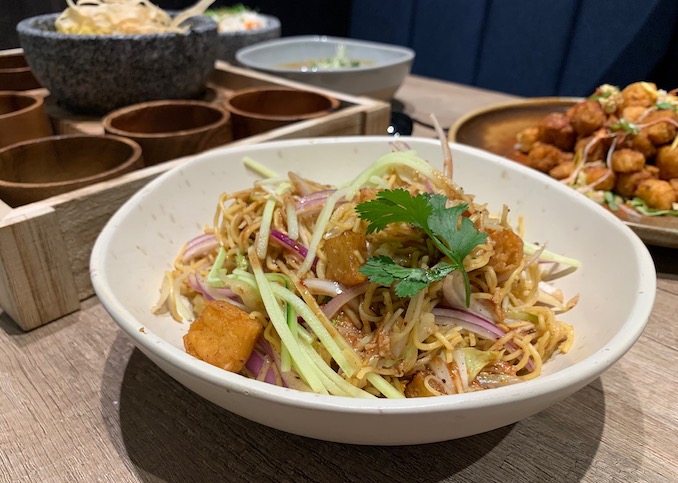 Of course, if you have space, the dessert menu will deeply satisfy particularly with the Pasteis De Nata — a combination of a Chinese egg tart and the Portuguese custard tart with is flakey buttery crust and warm sweet filling.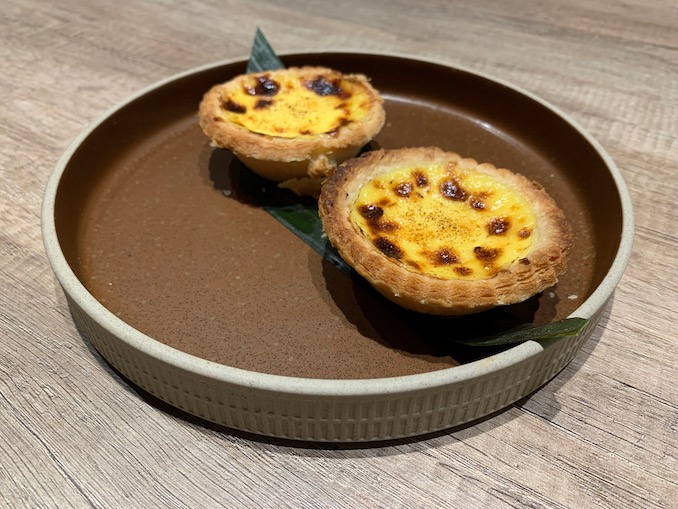 There are so many great dishes to try here and I'm already planning to return to explore more. If you're interested in cocktails or mocktails, Trevor has created some refreshing options that include fresh ginger, tamarind, longan fruit, for example. The wine list also available.
Pōpa is located at Bayview Village Shopping Centre at 2901 Bayview Avenue. Open daily for lunch and dinner.  For more information visit www.popatoronto.com