Looking for something fun to do with the kiddies this month? Aside from taking them out to a pumpkin patch or apple picking in the country side , here are some of our favourite family friendly events and places to explore in Toronto this month of October.
SPIDERS: FEARS & FASCINATION: Royal Ontario Museum. On until January 6, 2019.
This VERY popular exhibition continues at the ROM and it's a perfect time of year to explore and learn more about the leggy crawlers that make us squirm. Come face-to-face with nearly 400 live and preserved arachnids. Learn about how they spin webs, dance, swim and even grow extra limbs. Get up close at the ROM Spider Lab and with daily demonstrations like venom milking? Yikes. Tickets available at: www.rom.on.ca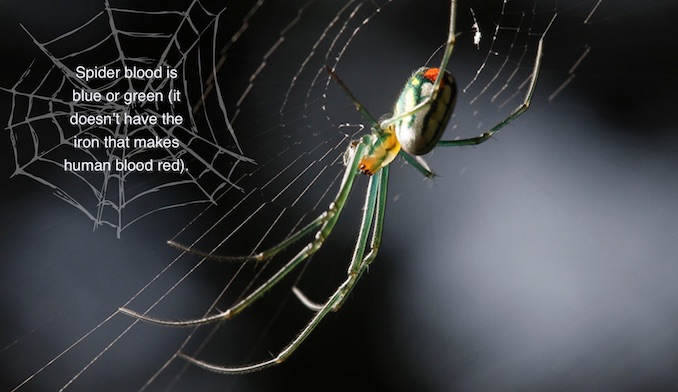 Hot Wheels 50th Anniversary Celebration: Ontario Science Centre. October 6 to 8.
The most loved car toy company in the world celebrates 50 years. Join in the fun-filled weekend for kids and collectors alike. Check out the epic Master Track. Design your own Hot Wheels car. Learn about the science of speed. www.ontariosciencecentre.ca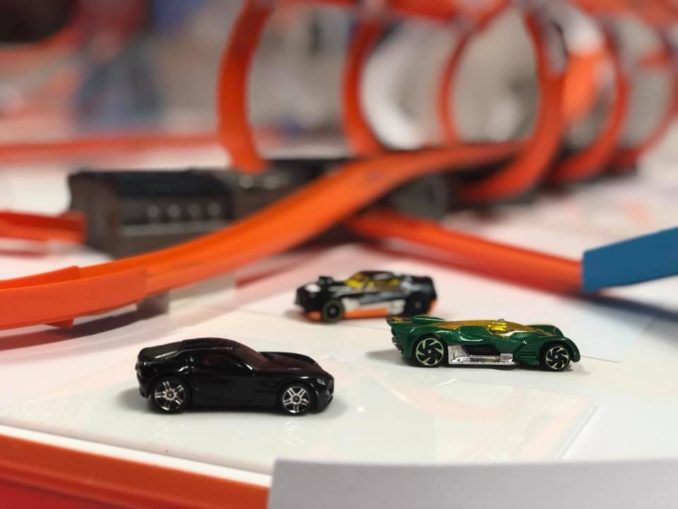 DAY OF THE DEAD CELEBRATIONS at Evergreen Brick Works: October 28
Celebrate Dia de muertos — an important Latin American holiday. Enjoy live music, traditional dances, storytelling, and family friendly activities including skull facepainting. Delicious food and drinks available through local latin restaurants and chefs. Ofrendas or altars will be set up in memory of ancestors.  A traditional offend will also be located I the Children's Garden to pay respect to the animals of the Lower Don. Free admission www.evergreen.ca
BOO! at the Barns: Wychwood Barns. October 20
Calling all little ghouls and goblins, join in the fun festivities of the season with storytelling, colouring competition, dance part, local food and a cash bar.  Free admission for everyone.  www.artscapewychwoodbarns.ca
AGO FAMILY SUNDAY KICK OFF: Art Gallery of Ontario. Sunday, October 28.
Make a glow in the dark headband or wristband wearable, take a spooky flashlight tour in the Thomson Ship Models collection or go on a Scavenger Hunt in the galleries to find Wonder Women artists with amazing superpowers! You can also visit the Dr. Mariano Elia Hands-On centre to help rebuild our forest or the Art Cart to make flipbooks and animal storyboards. Free with admission. www.ago.ca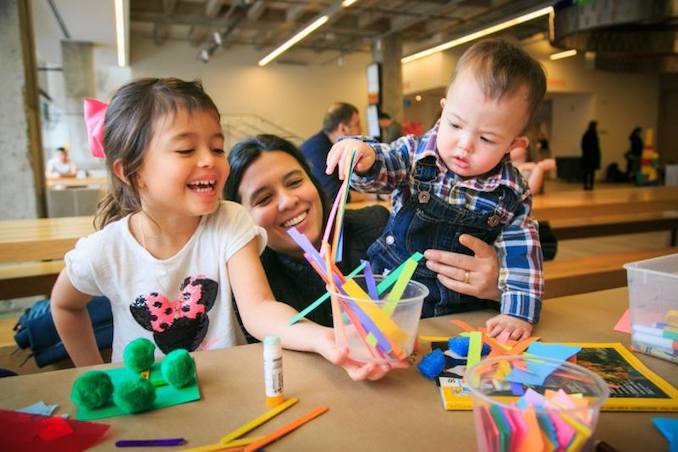 Canada's Wonderland Halloween Camp Spooky: Every weekend – daytimes until October 28.
Join in the daytime with little ones for scare-free family friendly Halloween activities. Wander through the Spirit Manor (Action Theatre) and meet friendly characters along the way. Have fun running through mazes, trick-o-treating, and so much more. Pick your own pumpkin at Linus' Pumpkin Patch. The rides are still active. Camp Spooky activities are free with your park admission. Details at canadaswonderland.com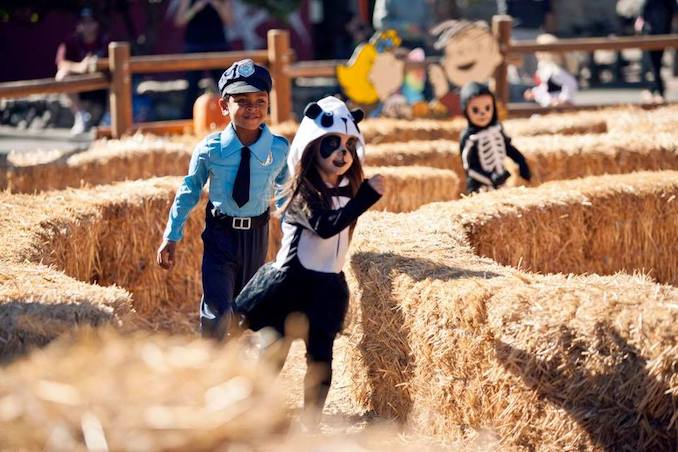 Kinder Surprise  50th Anniversary Celebration: CF Sherway Gardens, October 13 & 14.
Stop by Centre Court at CF Sherway Gardens during regular mall hours and join in the global birthday party! take fun family photos at the Kinder Surprise Photo Booth, enjoy cupcakes to celebrate this happy chocolatey treat. www.kinder.com
BEAUTY & THE BEAST Fundraiser Concert and CosParty Experience: Trinity St. Paul's United Church, 427 Bloor Street West, October 27 at 2:00 pm and 7:30 pm
Performed in a setting reminiscent of Notre Dame Cathedral in Paris, this tale as old as time will feature some of Canada's top musical theatre stars with all proceeds benefitting the Heart & Stroke Foundation of Canada. Patrons are encouraged to get their best cosplay on and participate in a costume contest for either matinee (animated, cartoon dress theme) or evening performance (live action, gala princess ball, black tie time), where they will be entertained by the Broadway musical performed with a live orchestra. Families are invited to attend the matinee as a pre-Halloween event (special pricing available for kids under age 18). Details at www.angelwalk.ca
DOGHOUSE OF HORROR: Tom & Sawyer, 1247 Queen Street East, October 29, 6:00 pm to 9:00 pm
Tom & Sawyer, a local fresh-prepared pet meal company, will transform their Leslieville location into a one of a kind Haunted House for dogs and their humans! The spooky sit will feature fear-free dog friendly fun with a LAB-yrith Maze and activities for dogs and humans. Yes, there will be a doggy costumes contest and a spooky photo booth! $10 in advance/$15 at the door. Proceeds will go to the Ontario SPCA. Family friendly. Tickets here: www.tomandsawyer.com