You can keep your taco fest, our day went out to all the little loaves of cuteness that took over the off-leash area at the foot of Cherry Beach this past weekend. The sixth annual Toronto & GTA Corgi Beach Day event was organised by Corgi owners and brought out many from near and far.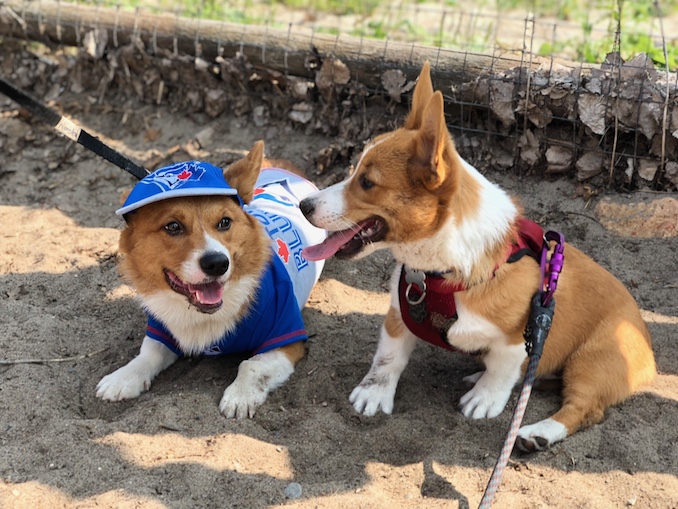 Often referred to as "the Queen's dog", these sweeties are known for their loyalty and quirky personalities. These super smart furry friends have become more popular over recent years with city dwellers, so no surprise that the dog days of summer event has become more frequented. Corgi Beach Days have been popping up in major cities including Portland, Oregon and San Francisco, California seeing hundreds travelling to the  day that includes costume and agility contests as well as giving their best poses for Corgi lovers.
Sawyer and his "pawrents" drove down from Orillia to take in the day. Sweet baby Ellie came to Toronto via Paris (Ontario). Fluffy Ripley  came to the city all the way from Smithville to join in the fun.
The event is held annually and despite the red flag warnings early in the week, the Toronto Corgi Day went off without a hitch. Tested waters returned to acceptable levels and made way for a perfect day for all the little beach bums.
Here are some of the fuzzy babes that made it out this year…