Midtown Toronto has been experiencing a wave of new openings  in most recent years. Life continues to move forward and the never ending cross town construction doesn't appear to slow down the exciting growth happening. The newest addition is Oretta Midtown the sister location of the popular Italian restaurant Oretta on King St West. Located just a couple block south of Eglinton on Yonge, it offers a stylish space the area appears to be hungry for.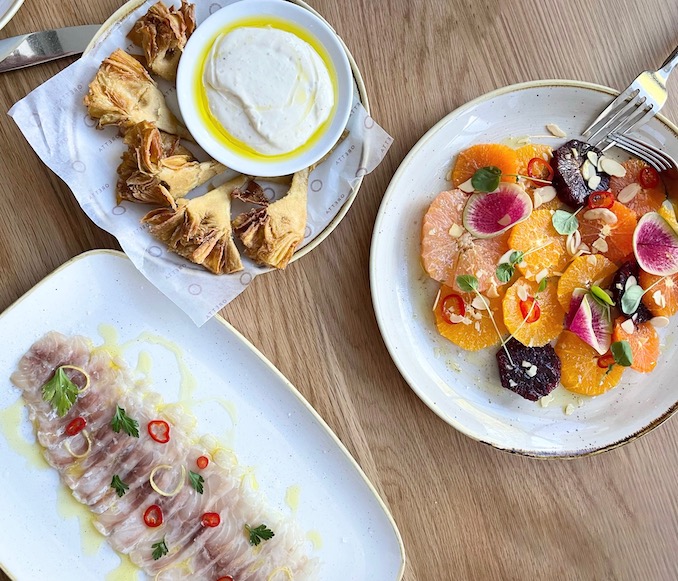 You may be familiar with Oretta's first location on King Street West near Bathurst. It opened it 2017 and continues to be well received for it's inviting casual-but-chic decor and classic regional Italian menu. The second location brings the same vibe from the popular downtown location and offers fan-favourite menu items along with a few new items. Standing tall and confident Oretta Midtown also has a south facing patio space that seats about 60 people. It's a pretty oasis protected from the breezy and busy Yonge Street corridor. Inside, the space seats about 200 with cozy leather banquettes along the windows and beautiful attention overall aesthetics without overwhelming.
Gabriele Di Marco (Executive Chef) and Darren Couto (Chef de Cuisine) offers a menu of Italian fare from various regions. Familiar coastal dishes are beautifully presented including their show-stopping Miste di Pesce seafood board along side their Miste di Carne board for the meat-lovers.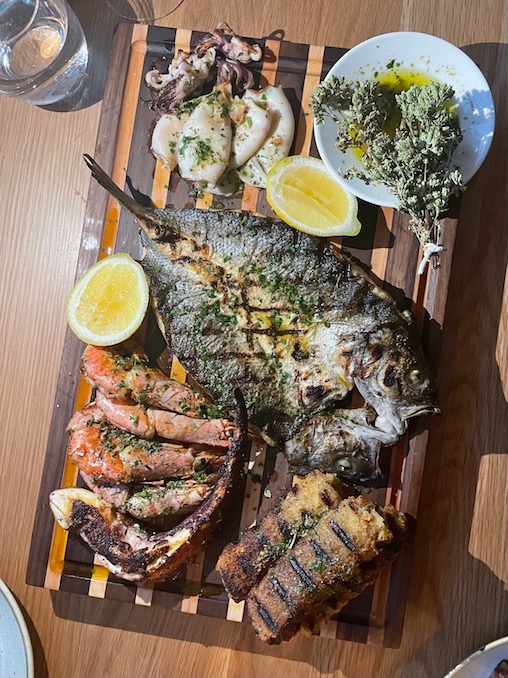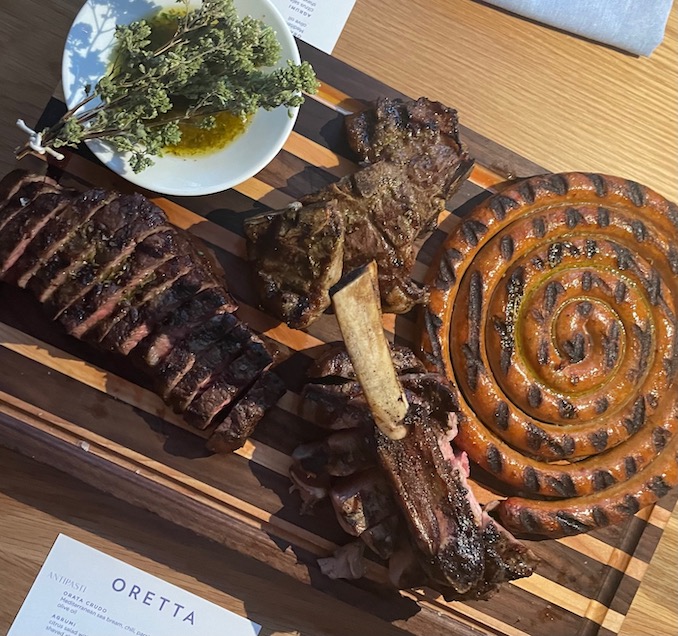 On our most recent visit we fully enjoyed the appetizer selections including Carciofi Fritti (crispy fried artichokes), a fresh Orata Crudo (Mediterranean Sea bream with hint of chili, lemon and drizzle of olive oil), Polipo (octopus tentacles served on chickpea panella, olives, n'duja) and a robust Agrumi (citrus salad). Hands down we could have just enjoyed the selection of appetizers and leave completely satisfied.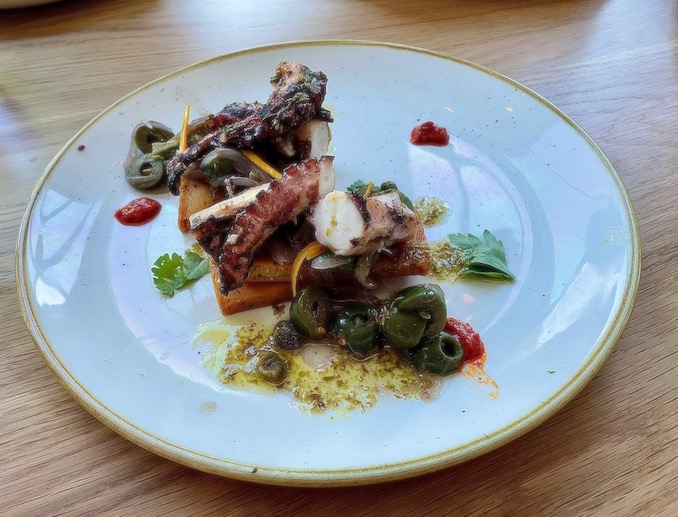 But of course, it's an Italian restaurant so there is a selection of pastas and risottos for a heartier meal! Yes, pizzas are here and they are delicious. We tried the Mortadella pizza on a crisp and slightly chewy pizza dough topped with artichoke purée, mortadella, crisp artichoke, stracciatella, candied tomato, and pistachio. Another favourite order we would return for!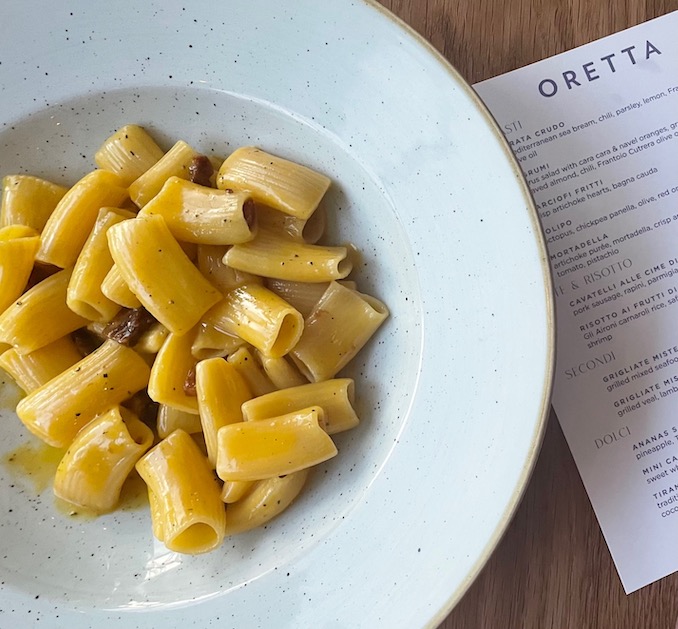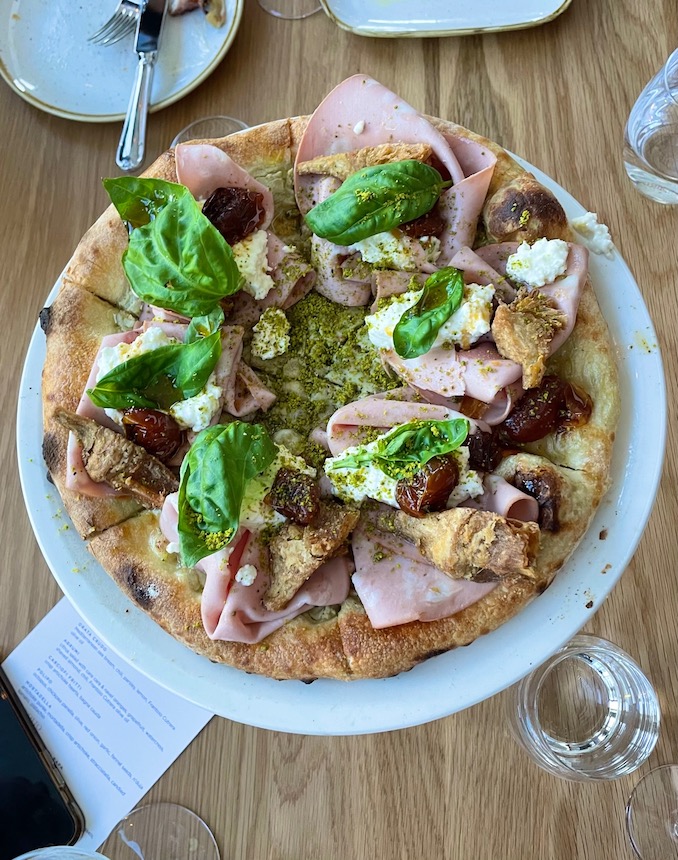 Dessert offering included a classic Tiramisu as well as a refreshing and tasty pineapple served right it its own skin. Cannoli lovers will enjoy the table side experience with the roll-in cart and made fresh to order right in front of your eyes! Forget bottle service! It's Cannoli service for us!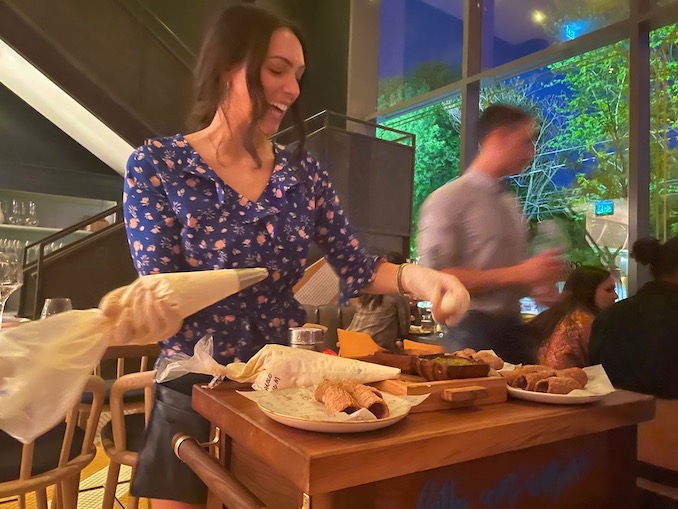 By the way, I heard that brunch here at Oretta is really good. I'll be returning to check that out soon! They do have a brunch offering happening. For $45 per person, you can get a mimosa + anything on the brunch menu + a bombolone (Saturdays and Sundays, open from 10 am to 3 pm)
***
Oretta Midtown is located at 2131 Yonge Street. Check their website for hours of operation. They open daily for indoor and patio dining as well as take out and online ordering.