ALUS is a charitable organization that focuses on sustainability, biodiversity and the fight against climate change for the benefit of communities and future generations. We spoke with Bryan Gilvesy, the CEO of ALUS, to learn more about them.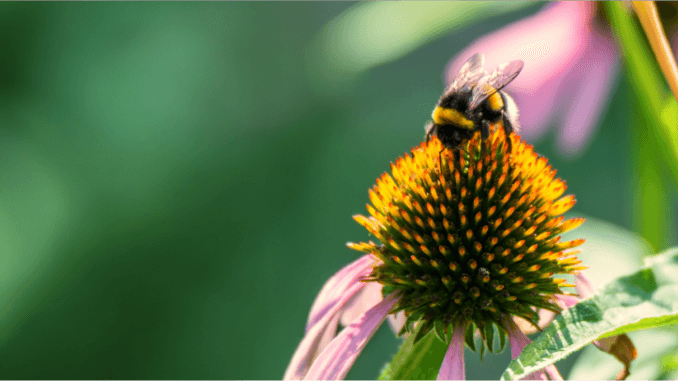 Describe your charity/non-profit in a few sentences.
ALUS is a national charitable organization that helps farmers and ranchers build nature-based solutions on their land to sustain agriculture and biodiversity for the benefit of communities and future generations. ALUS provides expertise, resources and direct financial support for the establishment, management, and stewardship of these ecosystem services.
What problem does it aim to solve?
Agricultural producers are in a unique position to provide important solutions to some of the most pressing environmental challenges of our time, including climate change and biodiversity loss.
ALUS national network of more than a thousand farmers and ranchers establish and steward enhanced wetlands, windbreaks, riparian buffer zones, wildlife habitats, regenerative agriculture practices and other impactful environmental projects on their land. These nature-based solutions produce cleaner air, cleaner water, greater biodiversity, carbon sequestration, erosion control, flood and drought mitigation, pollinator and wildlife habitat, and other ecosystem services for the benefit of communities.
When did you start/join it?
I've joined ALUS in the early days, as a participant. I then became the chair of our local Partnership Advisory Committee in Norfolk County. Finally, I have been the CEO since 2015.
What made you want to get involved?
Feeding the world while sustaining the health of the planet might be the most important challenge of this generation; success will require the participation of farmers and ranchers everywhere. Not only are they one of the most important groups of landowners in the country, they are highly skilled water managers, they understand soil and they are experts at sequestering carbon. Farmers and ranchers are essential stewards of the land. Like all our participants, I wanted to take action and be part of the solution.
What was the situation like when you started?
In 2006, ALUS started with a pilot project in Norfolk County. I got involved with ALUS as a participant, with "project number 3." We were a small group of driven and passionate self-starters. We are now a bigger group of driven and passionate self-starters, working across Canada, with a strong team spirit!
How has it changed since?
Today, more than 15 years later, ALUS is in more than 30 communities across 6 provinces, with more than a thousand participants. What we do is now more important than ever, and we are humbled by the growing interest from communities and supporters.
As for Y.U. Ranch, my property where Project number 3 was established, has since won many Sustainability and Stewardship awards, and we take great pride in enhancing an already ecologically important part of Carolinian Canada and ensuring our cattle ranching operations "fit" into that environment.
What more needs to be done?
The effects of climate change are increasingly being felt in Canada. Last year's droughts in the West and flooding due to sudden variations in temperature or extreme precipitation events are just a few examples. We are seeing the benefits of our practices in the face of these extreme weather events. We need to pick up the pace and be able to bring more communities on board.
How can our readers help?
Individuals can make a donation through Canada Helps.
ALUS also created a platform for purpose-driven corporations to go beyond their sustainability objectives and take concrete actions that generate positive impacts in the communities where they operate. Through New Acre Project, corporations can make a real difference, one acre at a time.
Do you have any events coming up?
Our local partners often organize site visits and tours in their communities. It's been difficult for the last couple of years, but we hope to see more of them this summer!
Where can we follow you?
Website | Twitter | Facebook | Instagram | LinkedIn
PAY IT FORWARD: What is an awesome local charity that you love?
Community Food Centres Canada — They take action by developing vibrant centres and programs in low-income communities where food is used as a tool to build health, belonging, and social justice.