It is a breath of fresh air to come across leaders who are loving and at the same time facilitate a fruitful and productive creative environment. Tekaronhiáhkhwa Santee Smith has the immense capacity to hold all that with the many hats she wears as Artistic Direction of Kaha:wi Dance Theatre and Talking Earth Studio, as a visual artist, award-winning choreographer and performer, land whisperer, a mother, a daughter and as the 19th Chancellor of McMaster University. Her generosity in knowledge sharing with artists and community is admirable; as a Kahnyen'kehàka woman, she is dedicated to telling stories of Indigenous identity and narratives. Her body of work includes numerous performances which tour nationally and internationally, and she spearheads international Indigenous collaborative projects. Her commissions include choreography for the National Arts Centre Orchestra, Canadian Opera Company, and North American Indigenous Games, among others. Santee Smith is a sought-after teacher and speaker in the performing arts and Indigenous performance and culture. Her work reaches across lands and waters highlighting the importance of Indigenous sovereignty on stages, creative processes, and representation. As a woman of the south, I am grateful to be part of and be informed by Santee's imprint in our arts community. I do not stand alone in acknowledging that Santee has been extremely influential in the spiritual, professional, and educational development of many artists that are seeking to take up space with our stories.
In Solidarity,
-Written by Irma Villa, colleague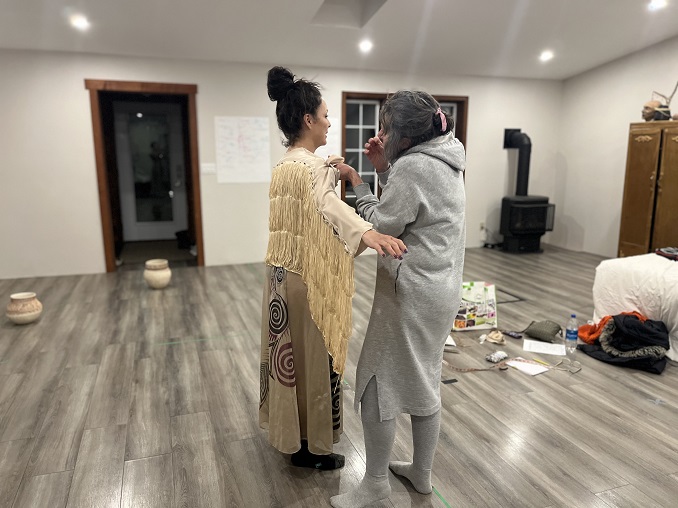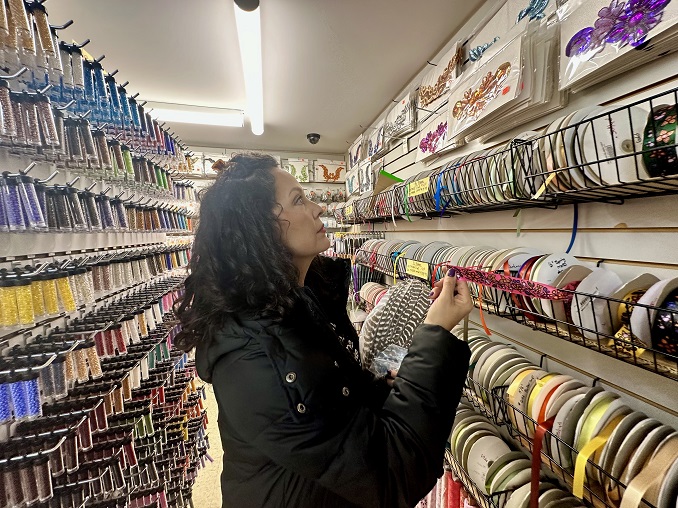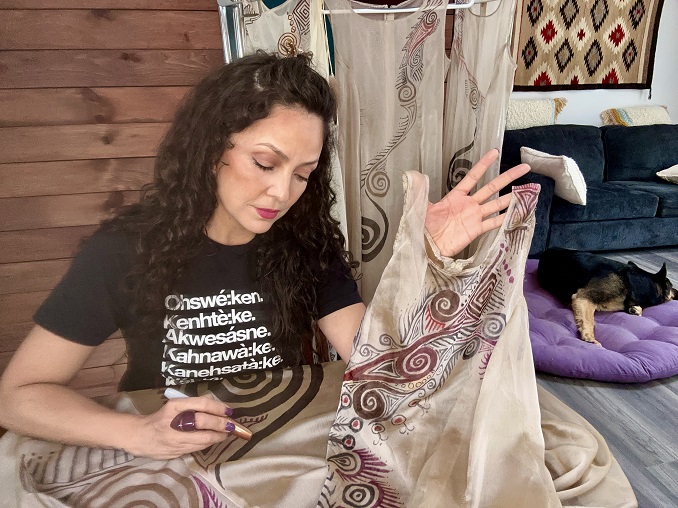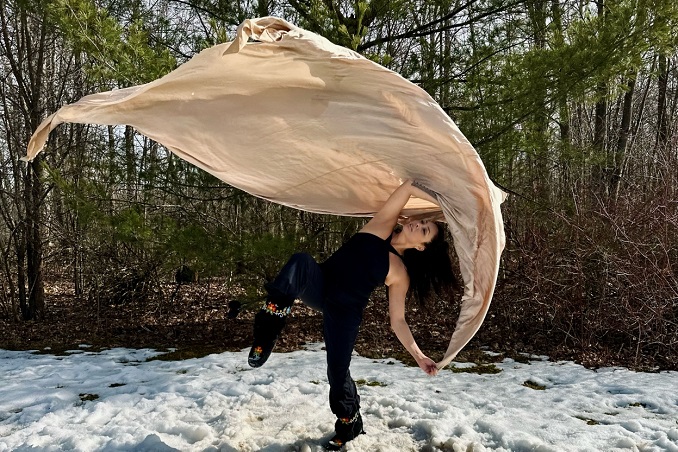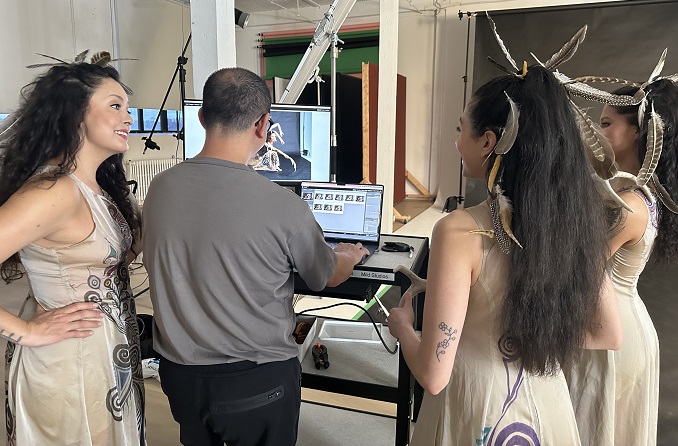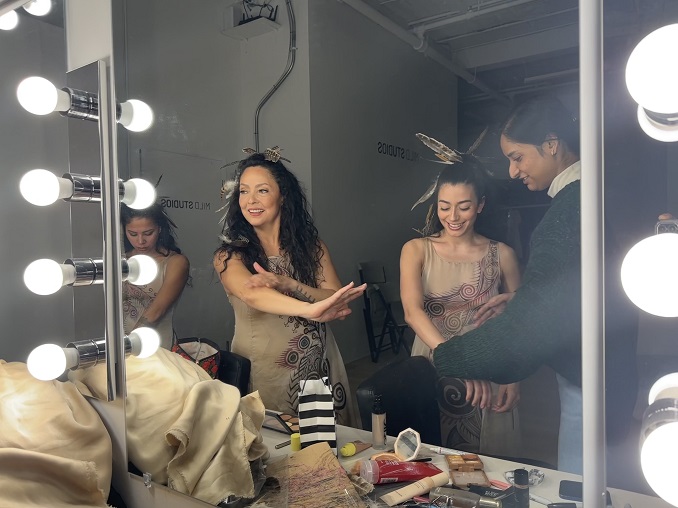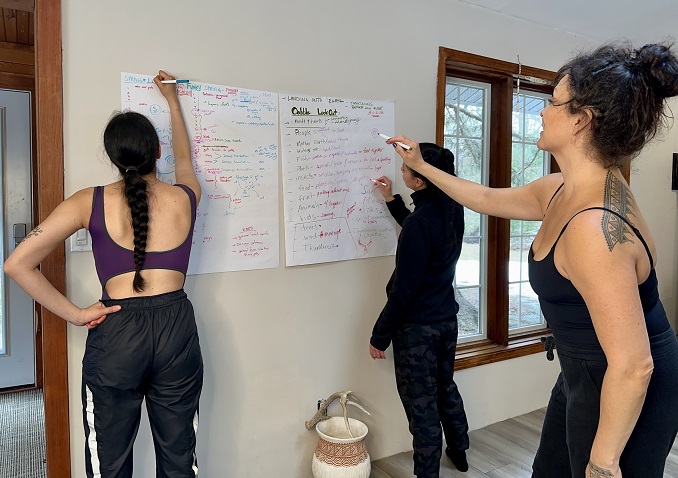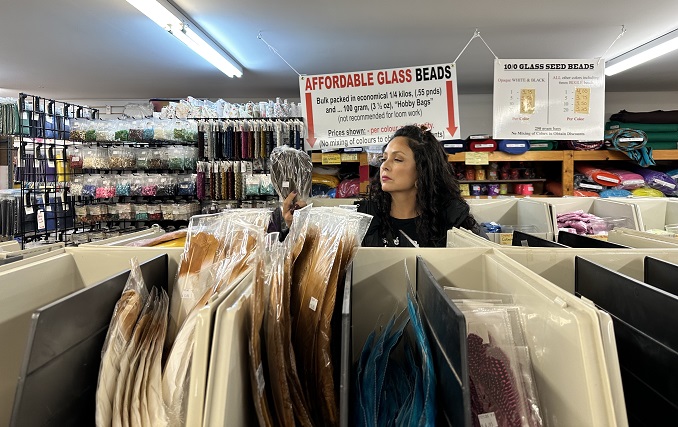 ***
Which 'hood are you in?
I spend time in two main places: my home community of Ohswé:ken / Six Nations and my home city of Tkarón:to' /Toronto. Queen West is a favourite 'hood and of course all around the venues in which we perform.
What do you do?
I'm the Artistic Director/Choreographer of Kaha:wi Dance Theatre which is a Rotinohnsyónni arts organization focused on creating new performances focused on embodied storytelling. My role is to seed the vision for new works, germinate concepts with the Kaha:wi kinship team and invite people to witness our creations. I'm also a cultivator of earth: as a gardener and ceramic artist. I spend time researching old ways of knowing including ecological processes and Kanyen'kéha / Mohawk language. I'm passionate about hosting "Inviting the Land to Shape Us" land-based labs and workshops.
What are you currently working on?
With my team of collaborators, we're premiering a multimedia performance called Homelands as well as working in the creative process for theatrical reworking of the production SKéN:NEN.
Where can we find your work?
Homelands premieres April 14-15 at Harbourfront Centre Theatre presented by Harbourfront Centre's Torques Series.
On June 20-21, 2023, Kaha:wi Dance Theatre will be remounting a multimedia performance installation at the Gardiner Museum called Talking Earth. This performance acknowledges my ceramic commission Talking Earth as a part of the Gardiner Museum's permanent collection.