Martina Bosede is an international open-format DJ. She has played in the UK, Ireland and Nigeria, toured with Porsche, and worked with MTV Nigeria. Martina has done fashion shows, product launches, private events and secured residencies in exclusive venues.
European venues she have played in include Ministry Of Sound, Scala, Palm Beach Mayfair, Colony Casino, Esporta Hotel Group Nigeria, Blind Spot Bar at St Martins Lane Hotel, Century Club Soho, Oxo Tower, Grays Inn, Shoreditch Platform, Canary Wharf Fashion Show to name a few…
She spearheaded initiatives both corporate and celebrity, such as Ikea's Toronto expansion, the SportingLife x Nobis launch with actor Simu Liu, and the Canadian launch of Alicia Keys' Keys Soulcare brand, before hosting the singer's private afterparty at Hotel X.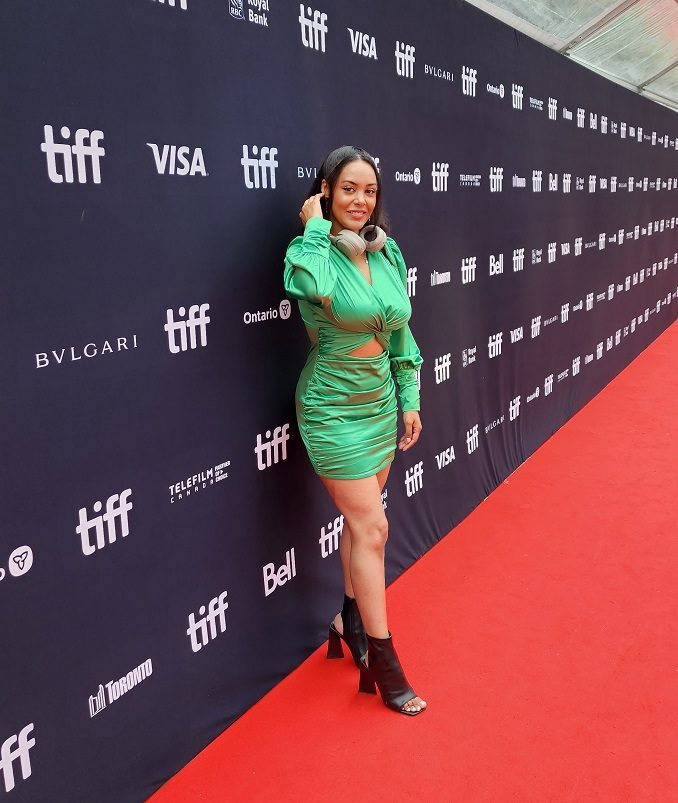 Name:
Martina Bosede
Genre:
House / Afrobeats / Pop
Founded:
2018
# of Albums:
I have just released my first EP, LP is in the works
Latest Single:
M.O.V.E
Latest Video:
Favourite musician growing up:
Janet Jackson
Favourite musician now:
Beyonce
Guilty pleasure song:
Eddie Murphy – Party All The Time
Live show ritual:
Sometimes before I do a DJ performance, I'll have a herbal tea to calm my mind and settle in for the show
Favourite local musician:
4Korners
EP or LP?
EP
Early bird or night owl?
A bit of both
Road or studio?
Road
Any shows or albums coming up?
Just released my first single called M.O.V.E and I'm currently working on the follow-up single
Where can we follow you?
***
Rapid Fire Toronto Qs
What is your favourite local restaurant?
Ozzys Burguers
What is your favourite street in your city and why?
Queens Quay
What is your favourite park in your city and why?
High Park
What is your favourite music venue in your city?
History
What is your favourite music store in your city?
Long and McQuade