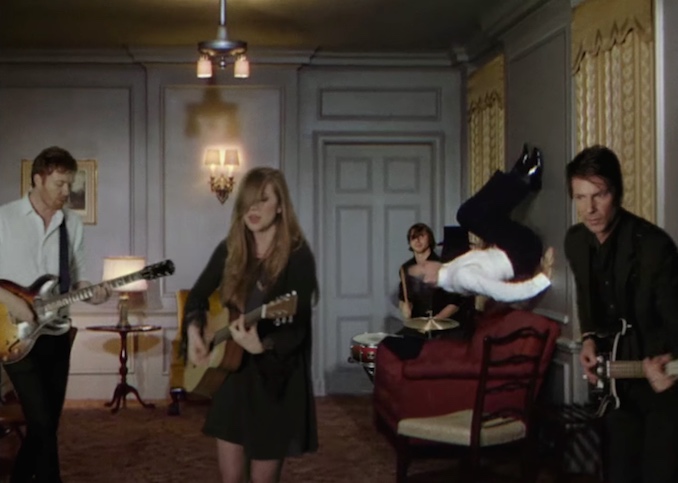 Each year, the Prism Prize recognizes the production of Canadian music videos with cash prizes and grants going to the winners. Currently, 20 videos have been announced as the short-list finalists.
On Sunday, May 15, 2016, the Prism Prize Screening and Awards Presentation will take place at TIFF Bell Lightbox in Toronto. At the event, the following things will happen
-the screening of the Top Ten finalists' videos
-the $10,000 Grand Prize for best Canadian music video of the year will be announced
-the Audience Award (presented by Noisey Canada) will be given
-the Special Achievement Award (presented by FYI Music News) for artistic achievements and exceptional world-wide contribution to music video art will be handed out.
-The Arthur Lipsett Award (presented by MuchFACT) for innovative and unique approaches to music video art will also be granted.
Prism Prize Award recipients of the Grand Prize, the Audience Award, the Special Achievement Award and the Arthur Lipsett Award, will receive a $2000 grant from William F. White for production equipment rentals, and an exclusive gift bag from MAC Cosmetics.
Here are the top 20 videos for the Prism Prize.
***
THE 2016 PRISM PRIZE TOP 20 (in alphabetical order):
A Tribe Called Red – Suplex (Director: Jon Riera)
Absolutely Free – Vision's (Directors: Scott Cudmore and Michael LeBlanc)
Aidan Knight – All Clear (Director: Ft. Langley)
Alessia Cara – Here (Director: Aaron A)
Braids – Miniskirt (Director: Kevan Funk)
Daniel Romano – I'm Gonna Teach You (Director: Chad VanGaalen)
Death From Above 1979 – Virgins (Director: Eva Michon)
Drake – Hotline Bling (Director: Director X)
The Elwins – So Down Low (Director: Alan Poon)
Fast Romantics – Julia (Director: Matthew Angus)
Grimes – Flesh Without Blood (Director: Grimes)
Harrison – How Can It Be (Director: Maxime Lamontagne)
Harrison – How Can It Be (feat. Maddee) from Last Gang Records on Vimeo.
Harrison – How Can It Be (feat. Maddee)
from the EP, 'Colors' on Last Gang / Jet Jam
Colors (EP)
Production Facility : DTO FILMS
Producer : Daniel Abraham
A clip by : Maxime Lamontagne
Motion Design : Daravong Thongsavath
Set coordinator : Camille Genêt
The video was funded by MuchFact – http://muchfact.ca/
The team who created it was DTO Films – http://dtofilms.ca/
Kalle Mattson – Avalanche (Director: Philip Sportel)
Monogrenade – Le Fantôme (Director: Kristof Brandl)
Peaches – Rub (Directors: Peaches, A.L. Steiner and Lex Vaughn)
PUP – Dark Days (Director: Jeremy Schaulin-Rioux and Chandler Levack)
Shy Kids – Rockets (Director: Walter Woodman)
SonReal – For the Town (Director: Peter Huang)
Spek Won – Black Body (Director: Mark Valino)
Yukon Blonde – Saturday Night (Directors: Mac Boucher and Gaya Abdalian)
***