For emerging Toronto singer/songwriter, Bailey Jordan-Neil, music was never really a choice. It's who he was.
Growing up in Pasadena, Newfoundland, Bailey was an "island boy" who had big-city music aspirations and potential. Since moving to Toronto a few short years ago, Bailey has remained tied to his east coast roots, but has begun incorporating the inspiration from the city into his music.
"I find myself writing about the big city from an island boy's point of view," said Bailey.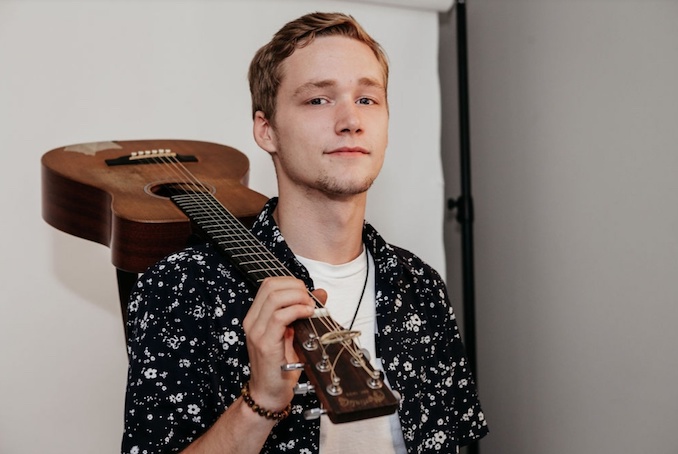 Bailey admits the biggest challenge to honing his craft back in Newfoundland was just having to wait for opportunities to emerge. Now in Toronto, he has taken advantage of open mic nights, showcases and occasionally busking around the city.
"Toronto is great because every night you get feedback," said Bailey. "People from different backgrounds, different cultures. I've discovered more about myself because of the experience I've had in the city. That's musically, personally, everything. Through that I found what I would call my sound."
With a stronger understanding of who he wanted to be as an artist, Bailey got to work on his first full EP with his new producer, Dan Adams – who is also originally from Newfoundland. The duo instantly hit it off.
"He's fantastic," said Bailey. "I went in and recorded my songs acoustically. We produced them together. It was awesome."
After dropping his second single "Again Today" on July 19, Bailey released his first full EP, "The Lucky EP" on August 30. The EP includes six songs, including fan-favourite "It's Who I Am"
"I think the most important thing about the EP is that it's all very personal," said Bailey. "There's not really a song on here that's written to be just a song. They're all me."
"It's Who I Am" specifically details his passion to pursue music as a career and encourages others to pursue their passion in life, whatever that may be.
"Whatever you're doing in your life, just do it," said Bailey. "Because if it's who you are, you don't really have a choice."
Bailey, along with guest Saturdae Jonez, recently performed at Gin Mill Guelph as a part of his official EP launch. The event hosted by AMO Music and Music Lives in partnership with Royal City Studios was titled "Loops & Libations" and drew a big crowd.
"It was a great time," said Bailey. "Very homie space and a very attentive crowd. I love sharing my music there."
Bailey is booked for several more performances in the GTA and around the country this fall.
You can keep up with him and his performance schedule on Instagram, Twitter and Facebook.
"The Lucky EP" is available on iTunes, Apple Music and Spotify.