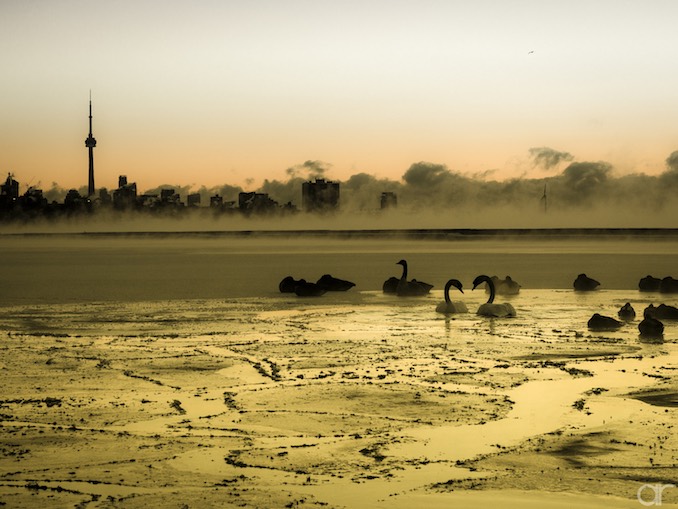 "Yesterday was the coldest night of the year here in Toronto, with temperature down to -26C, and wind chill adding to (or rather subtracting from) it. Lake Ontario was steaming, and the shallow water behind the windbreaker was almost completely covered by ice, with only a small patch remaining. The birds that decided to stay here through the winter had a very tough night. Wild geese were trying to sleep sitting on ice. It would be a sad sight – if not for the couple of swans in the water, patiently waiting for the morning. And then it came, cold but very beautiful…
After coming up with the title for this picture, I googled it – and found this song by The Lone Bellow: www.youtube.com/watch?v=1CKS7qWayDk I've never heard of them before, but thought this might go well with the photo:
"Then came the morning
It was bright, like a light that you kept from your smile…" "
Alexander Reef sent us this Daily Photo to share with our readers. Please visit his Flickr Page to see more of his photographs.
To submit your photos to be featured, please visit our Flickr Group Pool.