Studying across borders unravels an entirely new world for young people striving to advance their careers. Besides becoming academically brighter, students use this time to explore new interests, gain knowledge, and forge friendships. Canada is one of the most inviting countries to get an immersive student life experience.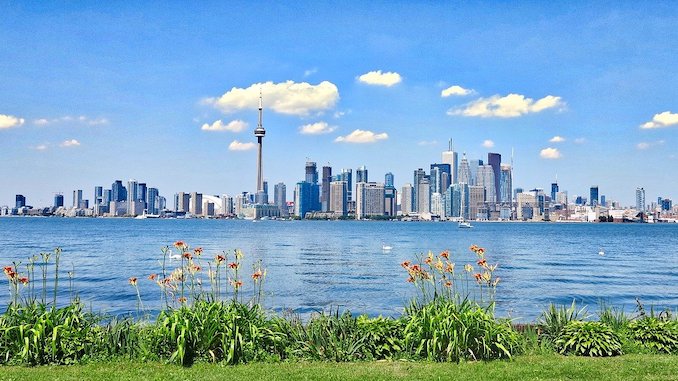 In their pursuit of new horizons, students often wonder what the best Canadian cities to enroll at university are. The answer depends on several factors and your personal preferences. Are you looking for a vibrant city packed with nightclubs, theatres, and events? Or are you more into nature and prefer a peaceful hideaway?
Whatever you have in mind, we got your back. The cities in Canada we present below abound with diverse cultures and offer unique experiences. Check our seven favourites and pick wisely for a more adventurous future.
1. Montreal
Considered the top study destination in Canada, Montreal is our first suggestion. It ranked ninth on QS Best Student Cities 2022 list and is the county's heartbeat. Located in the Québec province, the city hosts several renowned universities such as McGill University, University of Montréal, HEC Montréal, and the Polytechnic School. Moreover, rent and tuition fees are affordable for international students.
Montreal is a charming mix of modern architecture and historic landmarks. A respected education expert and blogger Tanmoy Ray, who is also a writer at papersowl.com, reckons: "Montreal's multicultural festivals, exhibitions, museums, and concerts make it widely considered to be Canada's cultural capital". He continues by adding: "Studying in a culturally diverse city is a fantastic benefit for everyone who is looking to broaden their mind and get a rich learning experience".
Finally, you can attend over 120 annual parades and events, including the International Jazz Festival. Plus, there are endless post-study and job opportunities. It is a bicycle-friendly place with convenient public transportation and a high safety level.
2. Toronto
With a dynamic yet comforting atmosphere, Toronto is the perfect place to study abroad. It takes the 13th spot on the QS ranking, reflecting the demand as a top student destination with a high-quality education. It is also a melting pot with about 140 languages spoken and 17% international students.
Being one of the largest cities in the country, Toronto is home to the best universities in Canada for finance and business. As a result, many banks, business corporations, and firms operate here. But despite the robust employer activity, the high living cost may dissuade some students from staying here.
Moving on, students can relish endless tourist attractions like the CN Tower and the Royal Museum. The creative and entertainment industry is also flourishing! Hence, don't be surprised if you occasionally hear the Hollywood North nickname.
3. Vancouver
This city enjoys a warmer climate, so it's the ideal spot for students who love being outdoors. Moreover, the balance between the mesmerizing natural landscape and the iconic skyline is one-of-a-kind. Top-notch universities include the University of British Columbia, Simon Fraser, and Columbia College.
The urban features of Vancouver include its thriving film production industry. So, if you intend to study entertainment or media, don't think twice. And though the city is notorious for being expensive, salary packages can be competitive. It hosts multiple tech giants like Google, Amazon, and Microsoft.
Pick this megalopolis if you long for a peaceful environment with quality educational capacities. It is one of the best cities in Canada for international students. Breathtaking attractions include Sea-to-Sky Highway, Stanley Park, Dr. Sun Yat Sen, and Grouse Grind.
4. Ottawa
Ontario's capital is one of the safest cities in Canada. It is multilingual, with most citizens being fluent in English and French. Yet, it can be a pricey alternative for international students considering the high tuition and accommodation costs.
The diversity makes Ottawa welcoming for anyone who wants to study abroad. With multiple colleges and universities, you can pick the world's best research facilities in Science and Technology. Hence, many STEM enthusiasts head to Canada's Silicon Valley, which abounds with IT jobs.
In addition, the bustling economy has transformed the city into a knowledge-based sector with high employment levels. Tourist sights and attractions worth visiting include the Rideau Canal Skateway and Chateau.
5. Quebec
With exceptional architecture and a European vibe, Quebec is the cheapest city in Canada for international students. It is the home of endless festivals and celebrations, including the Winter Carnival. This francophone city has a significant percentage of minorities and is quite liberal. In addition, crime levels are low, and protests and violence are rare.
The cost of living is reasonable with excellent educational facilities like Laval and Bishop's University. They both have state-of-the-art laboratories, multi-purpose halls, and sports grounds. Career options are versatile and easily accessible.
Public transport is efficient thanks to the vast network of ferries and buses. And if you wonder what to do in your free time, stroll along the massive fortification or visit the Parc National De La Jacques Cartier.
6. Calgary
Another side of Canada you can't disregard if you want to study abroad is Alberta's gem. Well-known for the western flavour and the world-famous Calgary Stampede rodeo, Calgary invests in the latest trends in higher education.
Though it can get freezing in the winter, Calgary citizens are always warm and smiling. A gateway to the Rocky Mountains, hikers know it as a starting point for trips to Banff and Jasper.
7. Edmonton
Edmonton is the best city if you want to enjoy a lavish yet sustainable lifestyle. Talented students can apply at one of the many renowned universities, including the University of Alberta, MacEwan, and Concordia.
Residents consider it a culturally abundant beauty that offers many modern marvels and historic haunts. When in Edmonton, Visit the Elk Island National Park, explore the Beaver Hills, and have a picnic at the Edmonton Park.
Bottom Line
The places above are the best cities hosting anyone who wants to study in Canada this year. With an endless array of schools with impressive rankings, Canada is an intelligent choice for ambitious students. It boasts limitless memory-making events, profitable career paths, and a high living standard.
Still, be thorough in your research when considering the most appealing provinces in Canada in terms of cost, diversity, and housing. Hopefully, this guide gives you precious insight into where to start and what to seek.