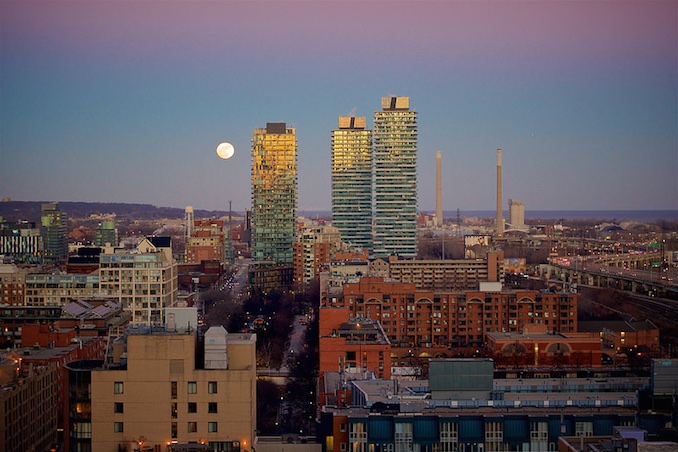 Jason Cook sent in this photo of the Full Moon Rising over the East of Toronto on Saturday evening. I witnessed this earlier in the evening and was hoping someone captured it. Was a magnificent site to see.
For more photos by Jason Cook, visit his Flickr page.
To submit your photos to be shared with our readers, visit our Flickr Group pool.