Toronto-based shoe designer Ron White was joined by dignitaries and celebrities this week for the official kick-off of his 21st shoe drive for charity. From now until February 12, 2017, we're all invited to clean out our shoe closets and bring in gently worn shoes that will be donated to charities including CAMH's Gifts of Light and Suits Me Fine programs, New Circles GLOW clothing program, Halton Women's Place and Dress for Success Toronto.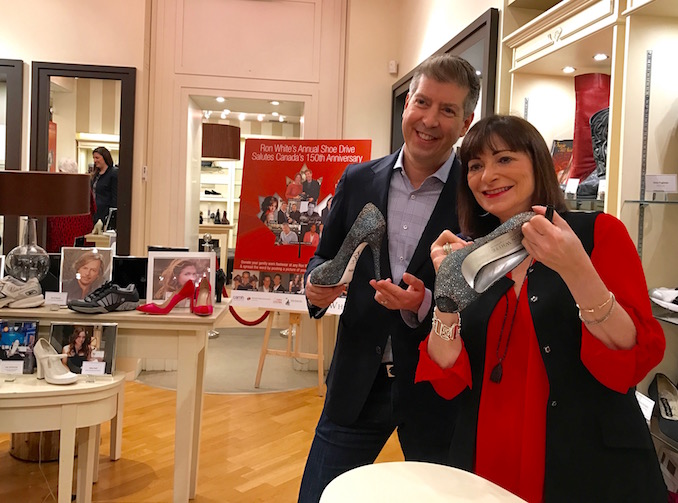 Ron tells us that he was inspired to start this initiative 21 years ago when he was walking up Yonge Street one day and noticed a homeless man sitting on the side of the road. "He was leaning up against a building when it had just started to snow," said White. "His toes were hanging out of his boots and it was very an epiphany for me to think that I had some extra shoes being in the shoe business but maybe some of my friends, family and community had some extra shoes that had some life life in them that we could collect, clean up and donate to those in need." Over 40,000 pairs of shoes have been collected to date.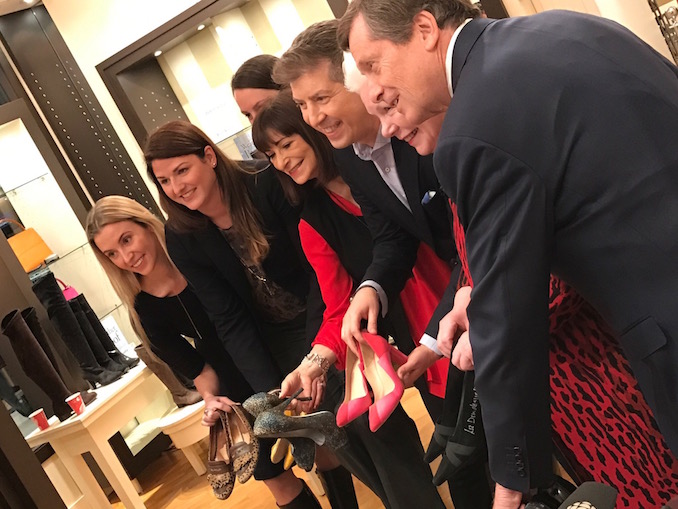 Today, White's initiative is the largest in Canada of it's kind. There have been local, national and international celebrities who have donated their shoes to help raise awareness for the drive including Rachel McAdams, Celine Dion, Matt Damon, Kevin Spacey, Eric McCormack, Michael Cera and countless others — all were on display at the kick-off event at Ron White Shoes located in the Manulife Centre.
This year, in recognition of Canada's 150 Birthday, White had received a pair of shoes from Sophie Gregoire Trudeau to add to the celebrity collection. We were told that these were the shoes she wore when she visited the White House in Washington for a gala dinner.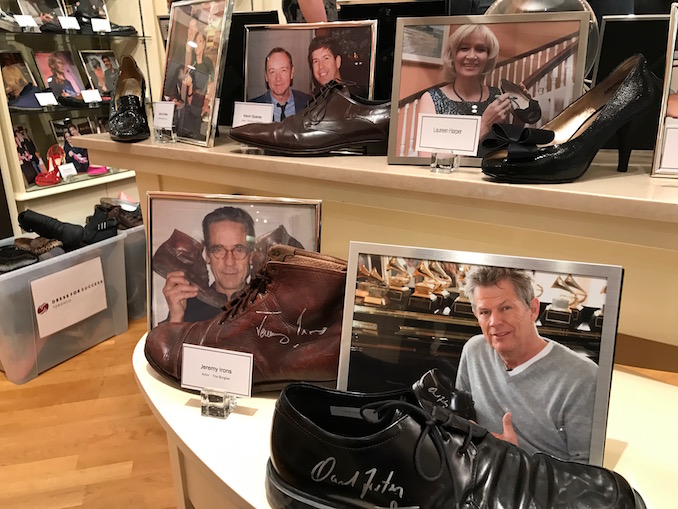 Mayor John Tory also donated a pair of shoes and spoke about the importance of the charities that will receive the donations including CAMH. "On a global scale, it is one of the most comprehensive mental health for people in the world, not just in Canada."
Honourable Elizabeth Dowdeswell, Lieutenant Governor of Ontario, also donated her shoes and commended the charities, who were also present at the event, for the important work they do behind-the-scenes for many Canadians here in the city and beyond. She also spoke about Canada's 150 birthday and the kindness of Canadians."The kindness and generosity of Canadians not just to refugees but also to those who are not in as fortunate circumstances as others and  it's important to shine a spotlight here as well."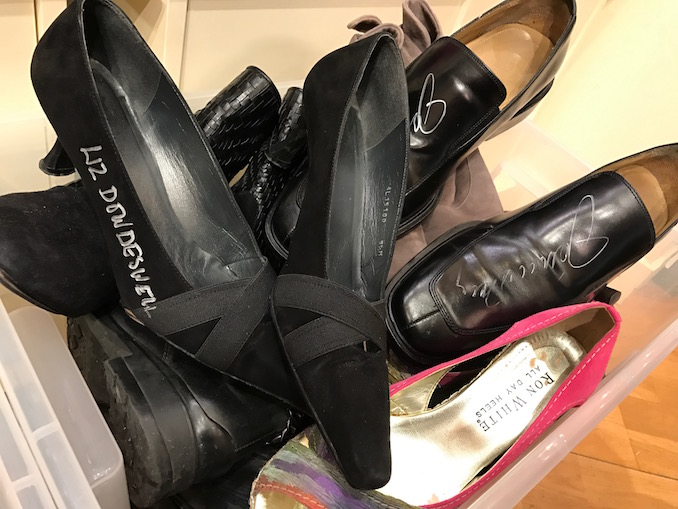 Fashion royalty Jeanne Becker donated a pair of sky high stilettos at the event, "I have countless pairs of shoes but I went to a few runway shows in Paris, Milan, New York and London in these…I don't think these are considered all-day heels…but I'm hoping that these will empower some women to look, and feel, their best not only physically, but spiritually and mentally."
Got some gently worn (or even new) shoes to donate? They are accepting women, men and children shoes. You can drop them off at any Ron White Shoes Retail locations across the city until February 12, 2017. Shoes will be sorted, cleaned and distributed to the GTA organizations.
Find locations on their website.