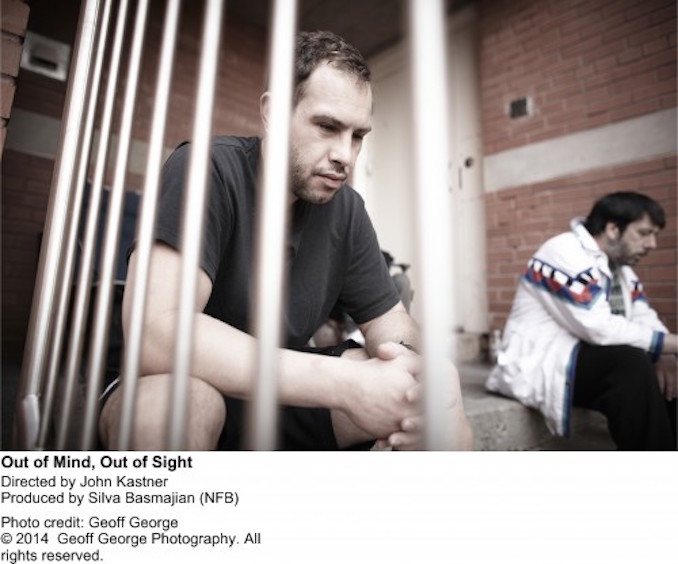 October 5-11, 2014 marks Mental Illness Awareness Week (MIAW), originally established in 1992 by the Canadian Psychiatric Association. The primary significance of the week however, is not just to raise awareness that there are people dealing with mental illness but to fight against the stigma of it. Canadian Alliance on Mental Illness and Mental Health (CAMIMH) states that "One of MIAW's major initiatives is the Faces of Mental Illness campaign, a national outreach campaign featuring the stories of Canadians living in recovery from mental illness.
Thousands of pieces of MIAW posters, brochures, and bookmarks featuring the Faces are disseminated to hundreds of organizations across Canada in an effort to raise awareness and end the stigma associated with mental illness."
Regardless of how informed we are, there are two documentaries, Not Criminally Responsible: NCR and the second, Out of Mind, Out of Sight this week that truly bring a few faces to mental illness while exploring the lives they lead and debunking myths and damaging stereotypes.
Both films, screening at Bloor Hot Docs Cinema, are directed by John Kastner. He was able to gain access to the Brockville Mental Health Centre and through his films, tells the stories of forensic psychiatric patients. The main impetus for the films was a result of Dr. Lisa Ramshaw, a forensic psychiatrist from CAMH, who pushed Kastner to tell the other side of the story and to help destigmatize this group of people. Forensic psychiatric patients are a minority of people suffering from mental illness. Kastner elaborates further, "Forensic means having to do with the law, in that all of these people had committed offenses or crimes and then ruled not criminally responsible." The way Kastner sees it is that "if you can start to feel sympathetic for the mentally ill who have committed an offense, then maybe you'd be that much more understanding of those who are also mentally ill but haven't hurt anyone."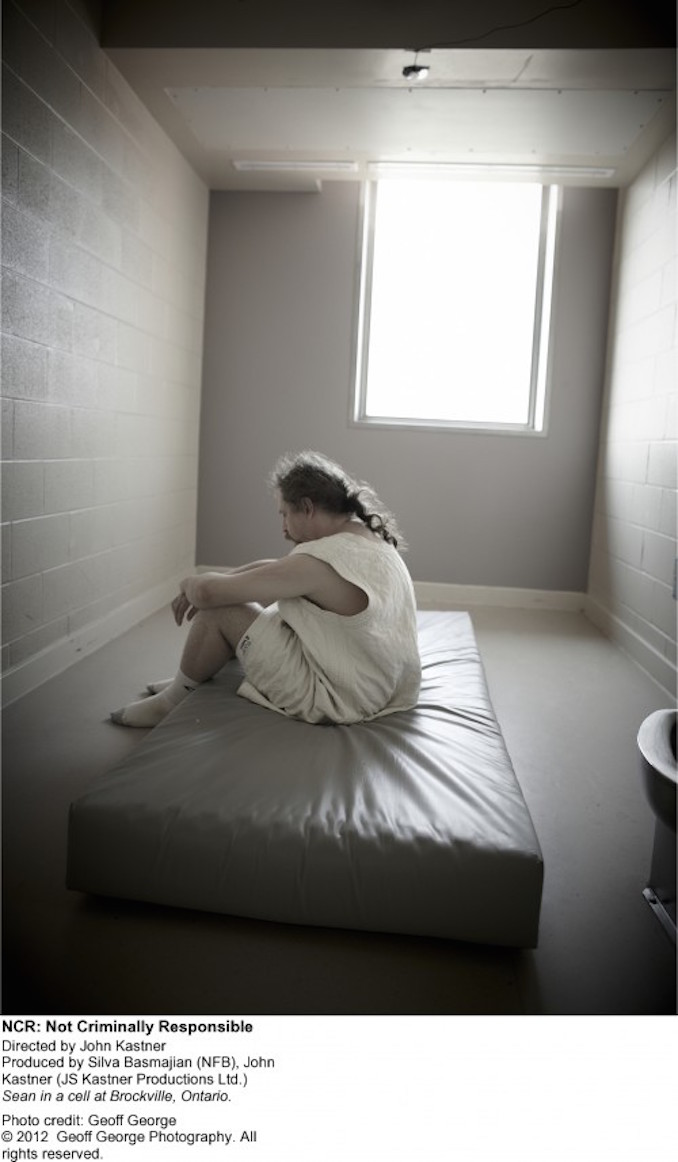 The kind of access Kastner had not just to the facility but also to the patients and their records is unprecedented. He shot both films in eighteen months and was able to make human what the public's stereotypes had demonized. It was not an easy process. Kastner was turned down by several hospitals. Brockville Mental Health Centre was open to the idea of such a film but had to run it by their hospital ethics committee. Next came the task of requiring consent from the patients to not just film but also look through their records. Before that could happen however, the patients' capacity for consent had to be assessed. Kastner described that "there are various degrees of capacity. In our case, it was for disclosure. In some cases they would have capacity for file disclosure but not capacity for financial affairs, for example. Finally, there were 59 patients in the hospital and we thought we'd be lucky if we could get 3 or 4 but in the end in the two films we filmed simultaneously over 18 months, we filmed 46 patients."
When talking about the process of filming, Kastner explains some of the roadblocks he faced, particularly when filming with Michael Stewart, the main character in Out of Mind, Out of Sight. Stewart killed a close family member while in a psychotic state and is now tormented by the guilt he feels for his actions. Kastner says, "I knew almost to the point of meeting him that this is the patient I wanted more than anyone else. Ironically, although he had committed a horrific act of violence, I felt that he had the capacity to soften people's hearts more than the other patients there and so did the nurses, they said "you have to meet Michael, he breaks your heart" so it took me a year to get Michael and he dropped out a couple of times during the filming which is very much par for the course with people with schizophrenia, they're very ambivalent. I had to wait for him for several months before he resumed." Kastner mentions that he had to get an apartment in Brockville for a year and would not have been able to continue filming without support from his co-producers, the National Film Board and the CBC.
The primary goal of the films is to destigmatize the mentally ill and both films individually, I believe, are able to do that. Kastner's storytelling however, is far from one-sided. In Not Criminally Responsible: NCR, the focus is on Sean Clifton, a patient who while at a crowded shopping mall, violently attacked a young woman with a knife. She survived and talks about her experience in the film and forgave him. Her fear of it recurring still remains however, and insists that people like Sean must be forced to take their medication and monitored to prevent another episode. Kastner presents a doctor's perspective as well, who says that it's possible that if Sean has shown remarkable improvement, in the future, he may not have to take any more medication. So while the audience can sympathize and may agree with the victim regarding safety, there's also the question of individual choice, left for us to debate over. Kastner also makes sure to note that a recent study has been released which says that the chances of another equally violent attack happening are 7% whereas the chances of a convict committing a similar crime once released from prison is around 40%.
When asked about what he perceives to be the state of health care for the mentally ill in Canada, Kastner says that the help these patients get is very good however, it's hard for people to get this help before the crime is committed even though the signs are present.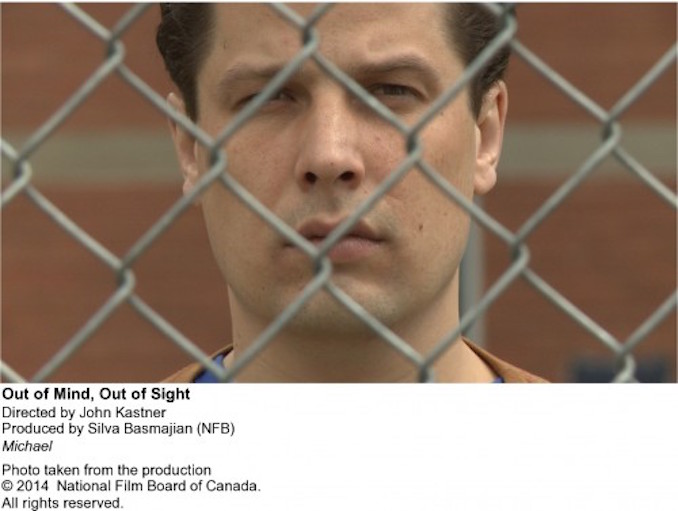 Both films delve into issues surrounding mental illness and challenge the viewer to consider it differently. It's not a matter of locking a patient up in a padded room and forgetting about them. It's a matter of getting over our "what if…?" fears and approach mental illness with an open mind and with empathy.
NCR will be screened on Wednesday, October 8th with Sean Clifton in attendance to answer questions along with John Kastner and Dr. Sandy Simpson, Chief of Forensic Psychiatry at CAMH and the University of Toronto. The following night, October 9, there will be a screening for Out of Mind, Out of Sight. In attendance will be Michael Stewart's brother, John, Kastner as well as Dr. Simpson. Both nights will be moderated by Silva Basmajian, co-producer and executive producer of the films. Screenings begin at 6:30 p.m.