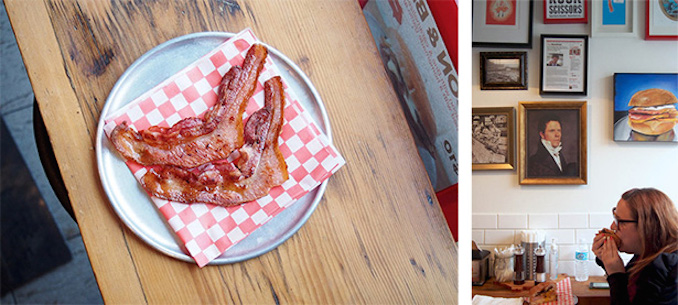 If there is one thing us Torontonians love, it is bacon and lots of it.  Back in 2012, on a busy strip of Leslieville – owner Richard Mulley decided to turn his love of bacon and sandwiches into the shop that we see today. That shop is Rashers (948 Queen Street East).
The small and cozy four-seater restaurant focuses on well, you guessed it, all things bacon.  Richard tells me that he doesn't consider himself a foodie by any stretch of the imagination but knows what it takes to make a good sandwich.
The menu items range from breakfast style, grilled cheese, experimental and sweet.  But all showcase the greatest ingredient in the best way possible. The most popular (and one of Rashers classic, signature sandwiches) has been their Hogtown ($7.50) made with Perth Pork Products including three slices of peameal on a fresh ACE Bakery bun and topped with cheese and a runny egg. For those wanting to take a walk on the wild side, Richard offers some "brown sauce" on top. This house-made condiment is a UK staple (I'm told) and very similar to an HP sauce with all the right spices.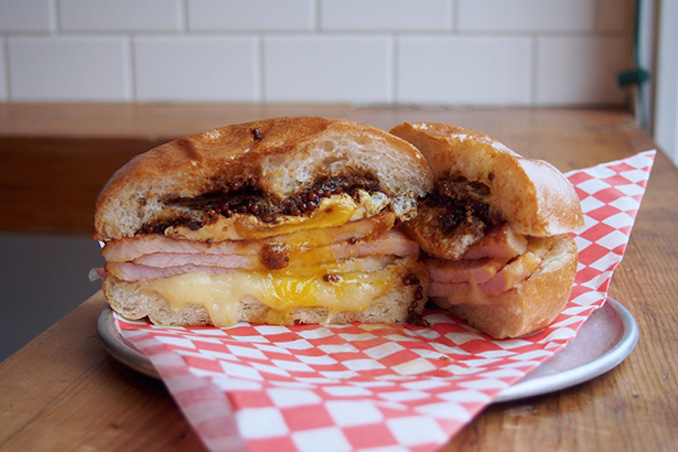 Next up we served up the classic UK sandwich, the Bacon Butty ($8). This rasher is topped off with British style bacon, which is cut from the loin back of the pig, similar to that of Canadian bacon but with the added fat. Finished with their homemade brown sauce, it is rich and salty and delicious.  The butty is served on a plain white bread, which makes for a messy good time.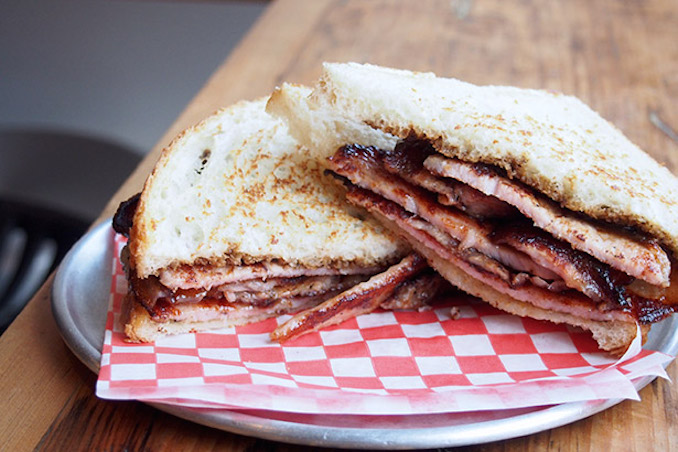 Next up, Richard got us to indulge our sweeter side. The Apple and Maple grilled cheese ($9.50) was the perfect combination of all things sweet and salty. While the sandwich is one of their longer sandwiches to produce (bacon cooked and then sandwich cooked on the griddle), the sandwich is unforgettable. With maple glazed smoked bacon topped with 1 year aged cheddar and apple chutney, it's hard to say no to any of those flavours as it hits on all things sweet, salty and playful.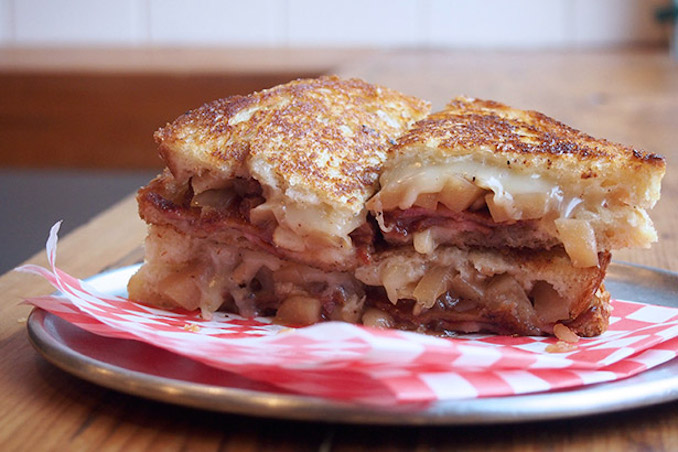 But the best dish was one of their rotating menu (which we have been told will be moving to the regular menu): the Brie and Bacon Sandwich ($8.50). Topped with brie and caramelized onions, the richness of the brie coats the bacon and creates a mouth explosion of all things bacon goodness.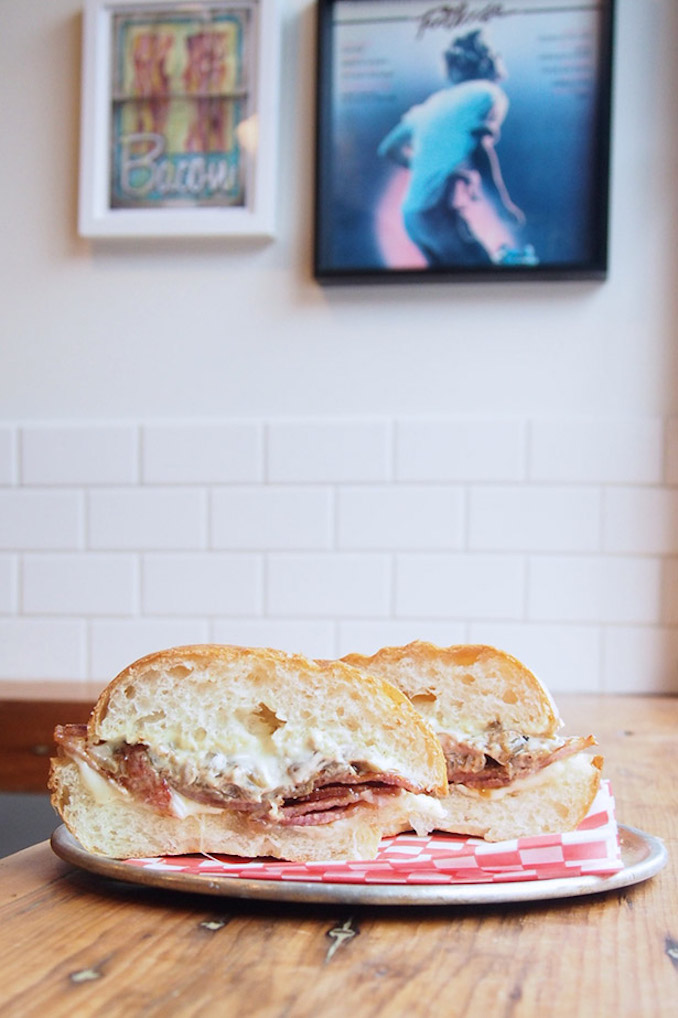 If it's breakfast, lunch or dinner and you've got a craving for bacon – don't feel like you can't wander over to Rashers and fulfil all your bacon needs. You may not get the most experimental sandwiches but you'll get some classic bacon sandwiches done well. That is what counts. Also, if you ask nicely: they may serve you up a plate of wild boar bacon.
Photos by Yuli Scheidt