E11even is undeniably located in sports city; the Air Canada Centre and the Rogers are literally a stone's throw away. Not to stereotype (well, yes actually to stereotype…) but I would imagine it is hard to front a fine dining restaurant in a place where demand for fully loaded cheese burgers, onion rings and pitchers of beer are on demand. That said, E11even gives it its very best shot.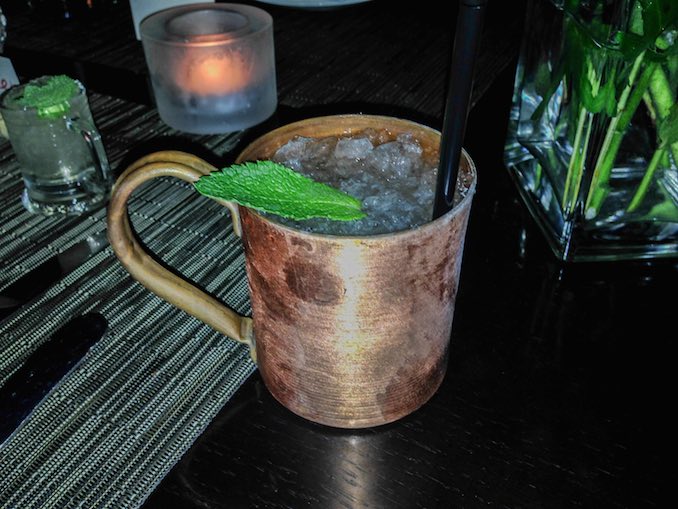 In sleek chiq surroundings, I sat down to be greeted with a Georgian Mule – a cocktail with peach vodka, amaretto, lime and ginger beer. Delicious. This is also served in a pretty cool copper cup which firmly dislodges the geographical yearning for a Steam Whistle.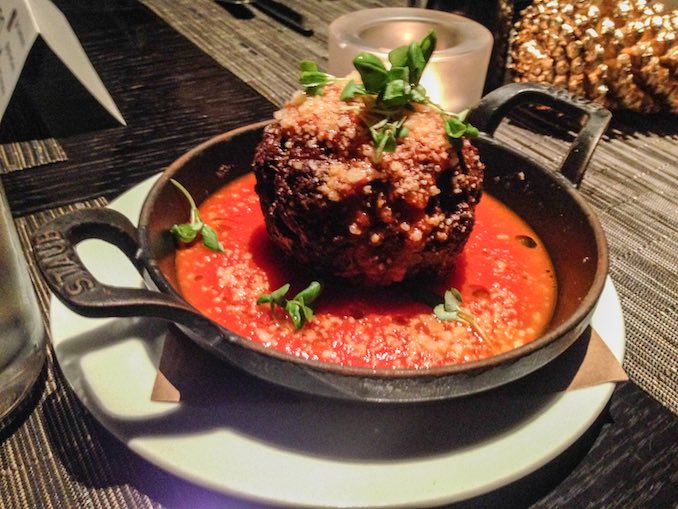 "Nonna's Meatball" in tomato sauce and basil is served – and it is literally the size of a baseball! "No problemo Nonna," I think as we divide the ball up into 5, which is definitely the beauty in this "appetizer".
Then came a dish that I categorically did not want to share; the glorious tuna tartare complete with lashings of avocado, crispy shallots, sweet soy and "wontons" (who were they kidding, they were nachos. But they were great.) Had we not been in such stylish surroundings I probably would have hustled like a pro for the entire dish to myself. As an appetizer, the tartare was huge and perfect for sharing, but it is so tasty you might just want it all to yourself as a main which I think is perfectly acceptable!
I have an enduring love for all things kale when done right and here I absolutely couldn't get enough of the delicious kale, walnut, parmesan and pine nut beauty that totally outshone the steak and noodle salad it arrived with.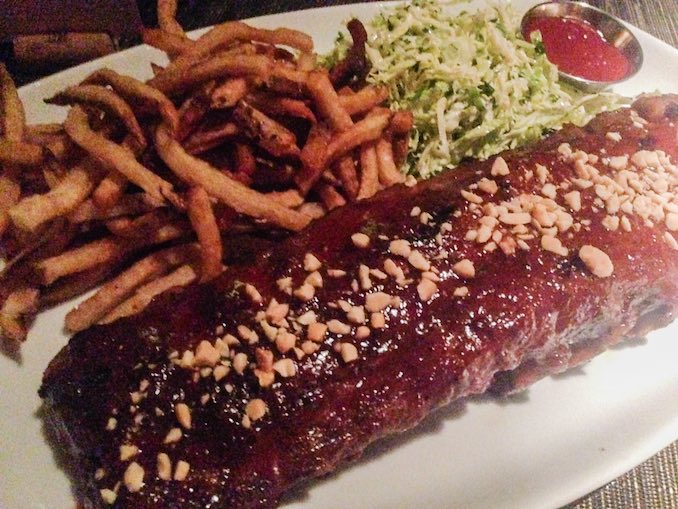 SO the mains were the real deal and kind of what one would expect from a bar in this location; an epic "maple" burger served with double smoked bacon and Guinness Cheddar (!) as well as "Kife and Fork Baby Back Ribs" served with truly delicious chips. Wow. Screw haute cuisine, honey wants a cheeseburger. It was juicy, it was tasty, it was beautiful. Ordering this would set you back $25 – but it is WORTH it.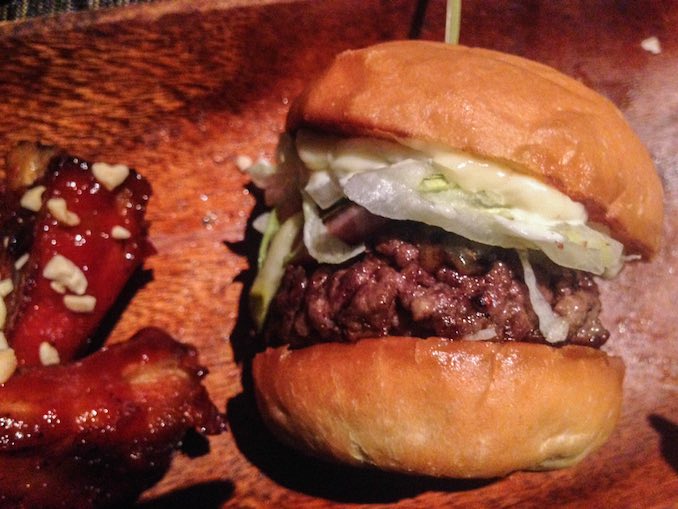 after DEMOLISHING the burger, I was going to politely make my dessert excuses and stick to liquid sweets in the form of a Auld Orchard cocktail. However when the chocolate pecan pie arrived there was no way in hell I wasn't having it. Coupled with a delightful vanilla ice cream, the pie was all kinds of delicious! I feel like you could absolutely share this between two or three people too.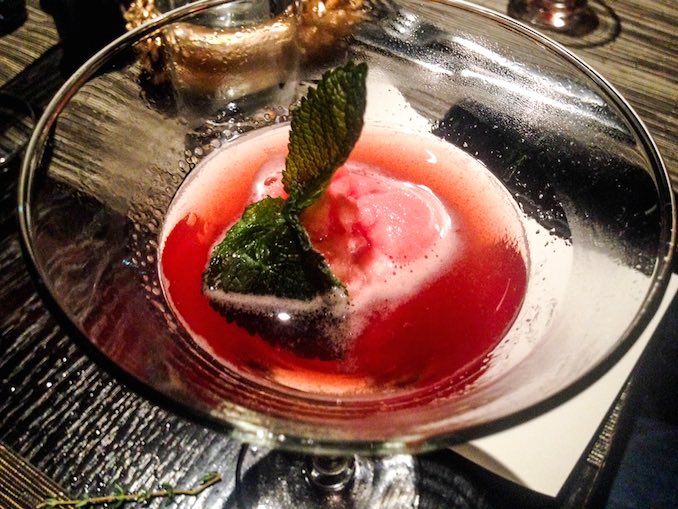 Favourite dish of the evening? It is a hard choice between the tuna tartare and the burger. To be honest I would never usually have to choose between the two as they are so rarely seen on a menu together! That's the thing with E11even – it is great but there is no specific theme or vibe to the style of food served, not that there really has to be.
It is also worth mentioning that their cocktails are pretty good too; other than those mentioned above I also tried a strawberry balsamic martini and, my favourite of them all, a blood moon negroni.
Is it a score for the E11even menu? I would probably say so. There is no real thematic vibe which makes the venue hard to place. On the one hand sports loving burger guzzlers will trade their leafs tickets for the maple burger and on the other, swanky couples who fancy a kale salad and a tuna tartare washed down with a negroni will get something out of it too.
E11even is located at 15 York St, Toronto. Check out their website here.