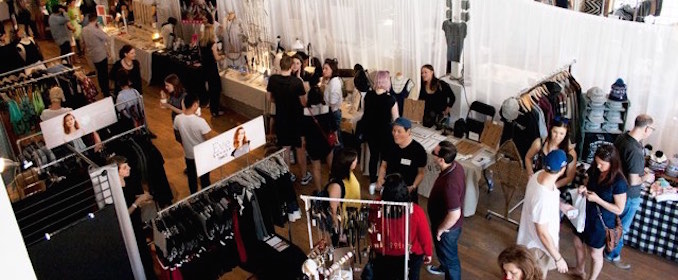 The third season of INLAND kicked off yesterday and to mark the occasion we've interviewed Sarah Power the owner, founder and creative director behind the event. Here, Power shares her thoughts on "Made in Canada", the changes she hopes to make through her efforts with INLAND, as well as juicy details about this season.
***
What is INLAND and how did you come up with the idea of creating this event?
S.P: INLAND is a Canadian designer shopping event, a platform for designers and brands to sell their collections directly to shoppers. Curated pop-ups and other unique consumer settings are the future of retail. I wanted to harness that as a way to promote and propel the business of Canadian fashion and design.
What makes INLAND different from other Canadian multi brand fashion pop ups (One of A Kind show, etc.)?
S.P: INLAND is unique because we feature exclusively fashion, apparel, and accessories. There are no crafts or lifestyle products at INLAND. This allows us to attract and host very sophisticated collections. It's very curated (less than 100 designers each show) and has a stylish, contemporary – but very accessible and relaxed feel.
Why is it important for you to support Canadian fashion design and how do you think a platform like INLAND can help develop startup brands?
S.P: It's important for us to support and promote Canadian fashion and design because it's a direct reflection of our identity as a thriving culture, both creatively and economically. We have a lot of diverse personalities here in Canada and I think it's important to value that. INLAND is another avenue for designers to promote their collection, to generate sales, to stay connected as a community, and most importantly (and something they don't receive from selling on-line or whole-selling) to connect directly with customers. Understanding the consumers' wants and needs is critical to operating a strong business.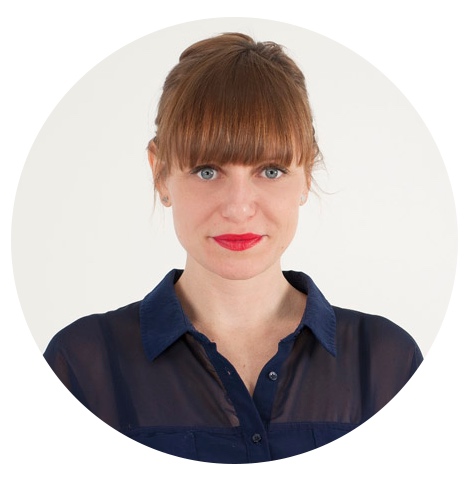 How do you select the designers showing at the event?
S.P: Designers who are featured at INLAND are selected for their overall business sense and brand presentation including; style, innovative technique and material choices, production quality, market awareness and customer engagement. We look for the story behind the brand and the quality that comes through as a result.
Among the designers who will be showing this year, which ones are you most excited about?
S.P: I adore every designer. They each bring such a unique dynamic in both design and personality. I'm pretty excited for SOM KONG. He and his team are installing an entire fashion-art structure as part of their booth. It's going to be amazing. I'm also looking forward to having HAYLEY ELSAESSER. I fell in love with her collection at World Mastercard Fashion Week and have really enjoyed working with her. She's full of life and works really hard to get her work out there. Lastly, I'd have to say TRAVIS TADDEO. Again, he works really hard, his style is so forward and he is just such a delightful human.
What could the attendees expect from this year's show? What would be different from last year's show?
S.P: The show has been scaled down and curated more carefully. We want to be sure the line-up is fresh with new designers attending each show. We have 7 designers who have presented at World MasterCard Fashion Week, 12 labels from Montreal and 2 from Halifax. We continue to be diverse in that some designers are very new, like SOM KONG from Toronto, and others have been in business for 25 years, like Ça va de soi from Montreal. This season, designers are getting very creative with their booth displays. The entire show is just really finding its stride.
What are the changes you would like to see in the local fashion industry?
S.P: More accessibility to Canadian fashion for the masses. This really depends on awareness which leans on getting the media to talk more about Canadian fashion, not just as a novelty though – simply because it's amazing. I'd also like to see some of the big players and organizations who are meant to leverage the local industry be a bit more connected and inclusive of the average consumer and start-up business. We could make a much greater international impact by working together.
A growing number of shoppers around the world want to know where the products they buy are made and in what conditions. More and more are choosing quality and craftsmanship over mass produced designs. Do you think locally made labels are benefitting from this trend?
S.P: Absolutely. People are attracted to quality and personality in products. Life is too short and moments are too precious to be consumed and surrounded by mediocre experiences and cheap "stuff". Canadian design is bursting with both personality and quality. Locally made is very "trendy" (a term that can be very fleeting), but it's also just really amazing so I see a long-term shift and plenty of attention being gained by Canadian brands.
How do you think INLAND can positively impact the way Canadians perceive and consume fashion?
S.P: Our message that "Made In Canada Matters" is getting out there as far as we can shout it. It's all about awareness. People don't need to be told why buying local is better. It's obvious. The average shoppers just need to know that Canadian designers exist and where they can access them. We're trying to do that the best we can with the shows and on social. We talk about Canadian design all day, everyday (follow our Instagram @made_inland for year-round daily posts of Canadian designers) and look forward to a time when everyone has a few Canadian labels in their closet.
Do you have any upcoming projects you are excited about?
S.P: Nothing set in stone, but I've been doing a lot of thinking about taking INLAND to other cities (within Canada and internationally) and maybe starting an on-line shop. I'm also trying to develop an on-line resource list of Canadian designers and Canadian-carrying boutiques. So much to do yet!
INLAND is taking place this weekend at The Glass Factory (99 Sudbury St). Make sure you drop in and check out some of the best fashion labels Canada has to offer.
For more information, and future events visit their website.