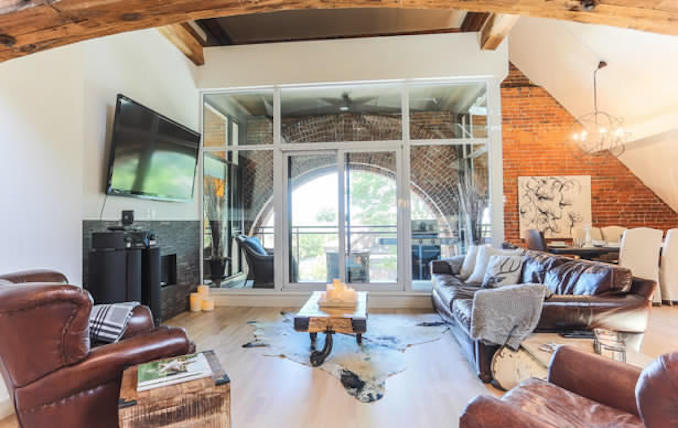 Toronto is often referred to as 'Hollywood North' in the film and television industry. With government credits and a healthy number of creative types living in and around our relatively clean and vibrant city, we continue to draw film crews to our streets and the GTA. Location scouts are always on the look out for unique spaces that suit their production needs. I've always been curious as to how they find their spaces. There are times when I walk in my neighbourhood and often find a film crew parked in front of house or a tea shop and wonder how did they source the place?
If you've ever thought of making some extra $$$ by renting out your home or business to a film or creative crew, and don't know where to start, you may want to check out the Toronto-based company called Spacefy. Founded by three tech-savvy colleagues and enlisting the support of a Board of Directors and Advisory Team created with major players from the worlds of film, media, finance and technology, the company aims to help bridge the needs and wants from both sides of the creative table. "By allowing commercial and residential property owners to monetize their spaces, Spacefy helps creators uncover a huge assortment of hidden gems," said Judeh Siwady, Founder & CEO Spacefy. "Musicians have access to huge, state of the art recording studios or gritty authentic rehearsal spaces. Budding film students can shoot in vintage record stores or bars. Creative directors can film ads in everything from major dance clubs to gyms to kitchens. The possibilities for both the creator and the space owner are endless!"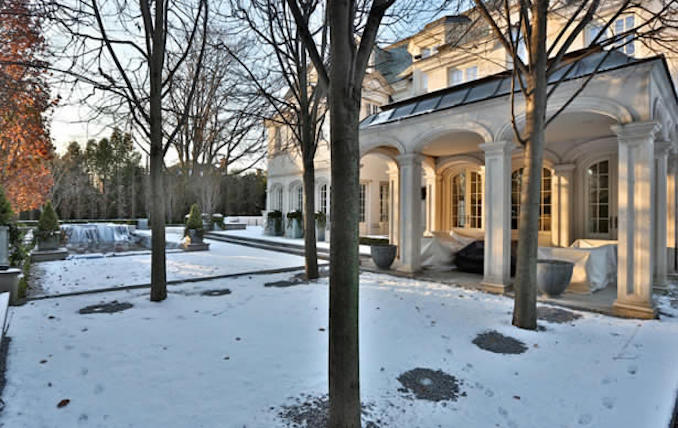 Consider it the Airbnb of the creative industry. It caught my attention as I've heard that one Forest Hill Estate was listed on the site and is a popular filming location for shows such as Hannibal, Hemlock Grove and Netflix's Suits.  It can be lucrative depending on the booking as I've been looking through the locations currently listed and prices range from $20 per hour rental to $10,000 daily rental. What's also great is as a lister you can set the rules for use of the property like no alcohol or drug use on the property and what hours you are willing to be open for filming. Of course, if the price and project is right, you may be more flexible.
Do homeowners or businesses need any sort of licence for this sort of use to list their properties with Spacefy? Siwady tells us that no license is required when you are working inside the property. For bigger projects, production companies usually handle obtaining any permits required for external filming on city property and dealing with parking etc.
Anyone can list their property on the site complete with photos and contact information. Spots include even well-known venues like Phase One recording studios, Cube Nightclub, Underground Dance Studio and lesser known hidden gems like laundry mats and vintage shops. But how do they make their money?  Basically Spacefy will take a small percentage of completed bookings from the listers as their fee.
Hundreds of spaces are already listed on the site for Toronto and GTA with expansion happening this fall in New York and Vancouver. They also have their eyes set on popular filming cities Ottawa, Los Angeles, San Francisco, Montreal, Chicago, and Boston.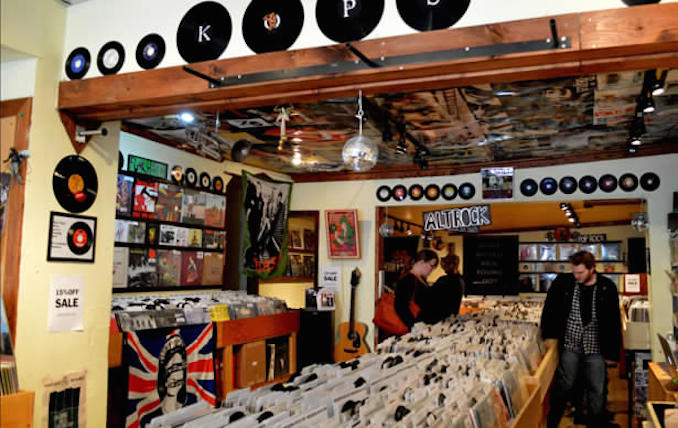 This vintage record store on Queen street has been used in the show Ghost Hunters International
The residential site, both interior and exterior, in the heart of Forest Hill was used as a set for a popular  television series.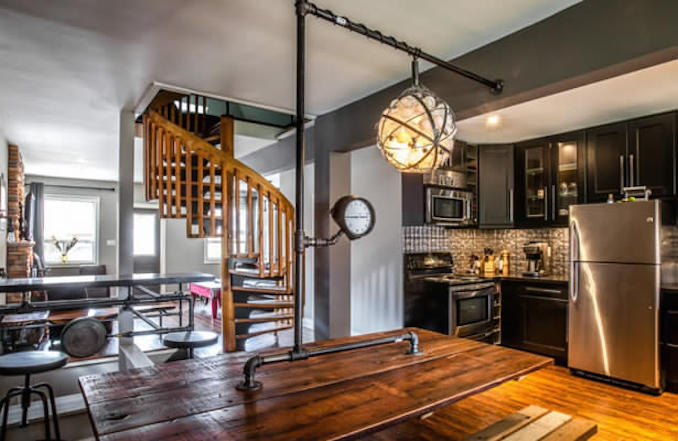 This steampunk style space is pretty cool for films.
How cool is this church steeple converted penthouse space?
(Cover at top of the page)