When looking for good eats in the Yonge and Eglinton area, often times many visit Quince Bistro founded by Jennifer Gittins and Michael van den Winkel. So when they announced that they would be launching a new restaurant, many in the city were thrilled to see what they had in store.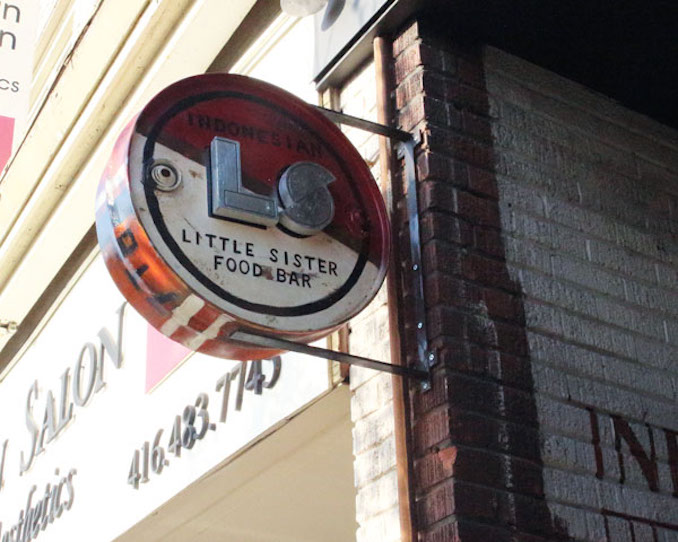 Little Sister (2031 Yonge Street) is Jennifer and Michael's take on authentic Indonesian fare, served tapas-style on small plates. The space is small but the heart, feeling and taste is anything but. On the pans you will find Chef Peter Tompkins who strikes a magical balance in these beautifully crafted plates.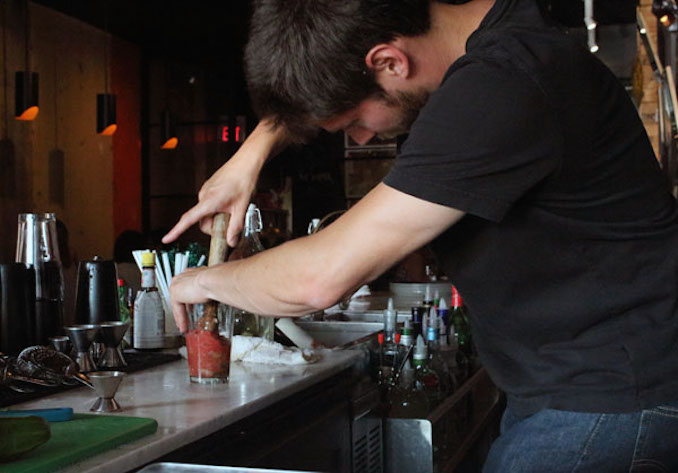 The space is decorated in an urban style with graffiti on the walls and a bit boho-chic. The tables towards the front face inward towards the bar and the stools at the bar are oddly comfortable (I sat in one for my entire meal). Every aspect of the restaurant has been thought out for flow and for feel. It's comfortable and clever.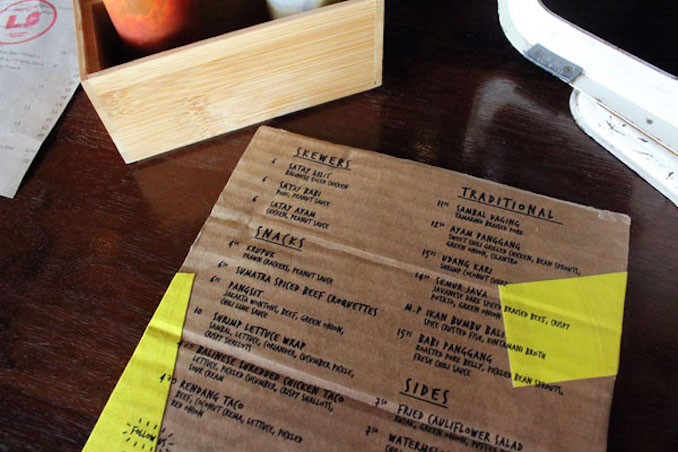 On the date of my dinner at Little Sister, I was greeted with a cute corrugated cardboard tapas-style menu with rough-around-the-edges appeal. Our server and bartender offered up many suggestions based on food allergies and what was popular in the restaurant, which both my dining partner and I found most helpful. To begin our evening, we started off with a selection from their cocktail menu – the Kitamani Punch ($12), which consisted of rum, coconut, lemongrass sake, watermelon, cucumber and rhubarb bitters. It was a beautiful summer cocktail and well-layered and complex drink.
Although when one hears tapas-style, it becomes almost eye-roll inducing but thankfully Little Sister does it right. The portion size is perfect for two (or more) people and the servers do a great job at properly suggesting what to order. Also: the pricing is just right so you're not paying an arm and a leg for several (small) dishes.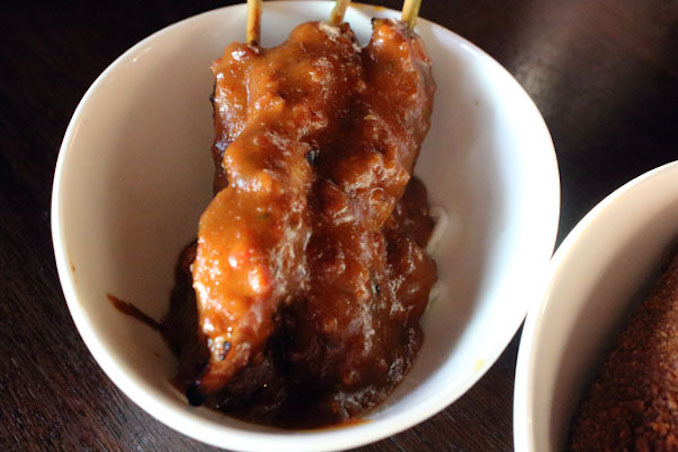 Right off the top, we were recommended the Sumatra spiced beef croquettes ($6.50), which I had already heard several good things about. With its crunchy crust containing tender and spiced beef, it was a clear winner. In total, there were four croquettes – so we didn't have to fight over sharing. Next up we shared the Satay babi (pork, peanut sauce $6) with chunks of pork and a slathering of rich peanut sauce. This peanut sauce was utterly to die for and one of the items I would recommend ordering.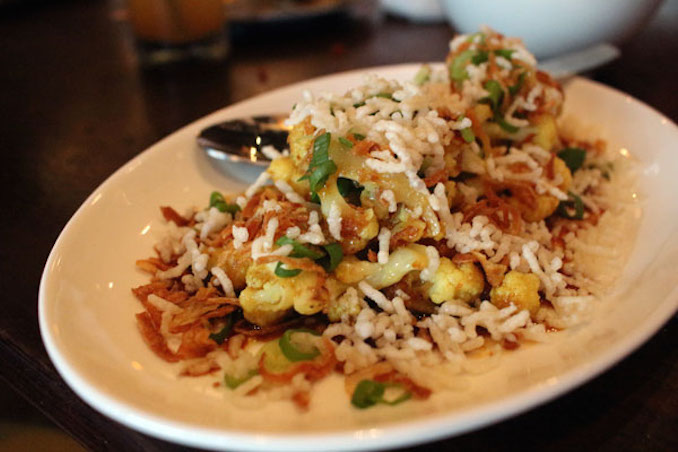 Next up we tried their Fried Cauliflower Salad (puffed rice, green onion $7.50) which was rich in flavour and had a nice crunch thanks in part to the toasted puffed rice. Toronto seems to be in love with cauliflower right now and this beautifully done salad hit the mark.
Toronto loves its tacos and so I was curious to sink my teeth into the Rendang taco ($4). The beef was tender and juicy and paired wonderfully with the pickled red onion. The taco itself is priced a bit higher than your normal taco joint. Beyond that, the flavour was there and held up among all the the toppings.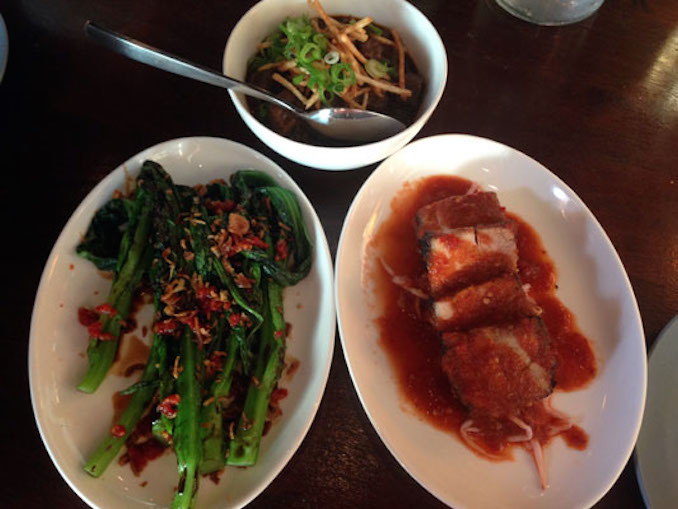 For our main dishes, we take a walk on the traditional side with their curries. First up was the the Semur java ($14.50), braised beef using a variety of rich and deep spices topped off with crispy potatoes and green onions. Paired alongside Babi panggang ($15.75), roasted pork belly with pickled bean sprouts. Of the two, I'd have to say the braised beef won as my favourite. Paired with a simple but extraordinarily well done plate of Mustard Greens ($6.50) – our main courses were an absolute delight.
If you're looking for authentic Indonesian, Little Sister is the place. Check them out open every day (except Monday) from 4pm until late.