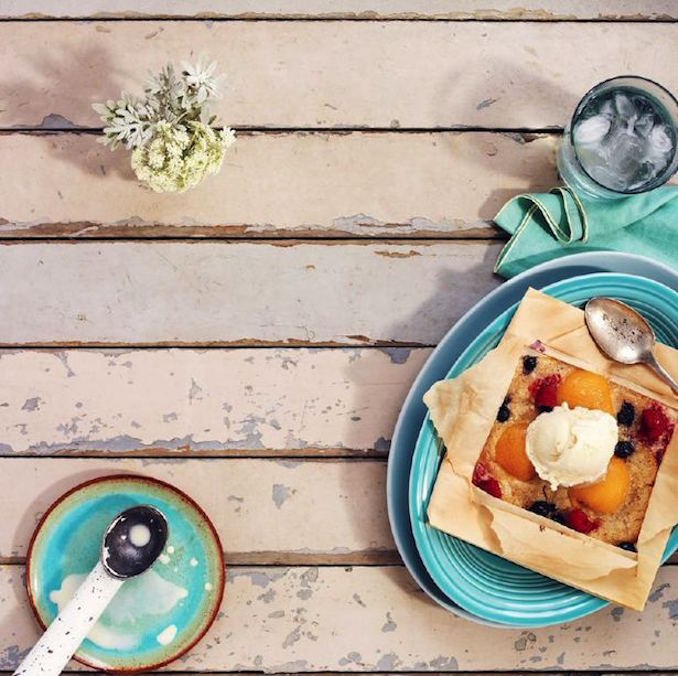 Our latest Toronto chef recipe comes from Toronto company PaperChef. The company makes compostable and biodegradable parchment paper for cooking that come in boxes that are completely recyclable as is.
"Parchment is the essential tool when utilizing the classic French technique of "en papillote" in your kitchen. This simple yet elegant culinary tradition creates dishes that will impress a table full of discerning dinner guests – but is also a more satisfying and nutritious alternative to a frozen dinner-for-one."
Check out the "en papillote" recipe for Apple Cinnamon Papillote with Cognac & Red Currants. Learn more about this company and their recipes on their website.
Ingredients:
4 medium-sized apples, golden delicious or pink lady
Dash of cinnamon powder
4 tablespoons (60 mL) blackberry (or red fruit) jam
Fresh red currants (or red fruits)
1 tablespoon (15 mL) Cognac or brandy
1 tablespoon (15 mL) brown sugar
Preparation Instructions:
Preheat oven to 400°F (200°C)
Peel and core the apples, then slice in half
Slice each apple half into thin pieces , and lay in a circle, overlapping each other until all apple is used
Open PaperChef Culinary Parchment Cooking Bag (one bag for each apple), lay flat on surface, and place 1 tablespoon (15 mL) of jam into the middle of the bag
Carefully transfer the apple slices using a spatula or flat utensil on top of the jam in the bag
Sprinkle approx. 1 tablespoon (15 mL) cinnamon and 1 tablespoon (15 mL) sugar over top of the apple
Finish by adding approx. 1 tablespoon (15 mL) Cognac and sprinkle the fresh red currants on top
Close the bag by folding 3 times, crimping to seal
Bake for 15 minutes
Open bag carefully and serve with a red fruit coulis and vanilla ice cream
Serves 4.