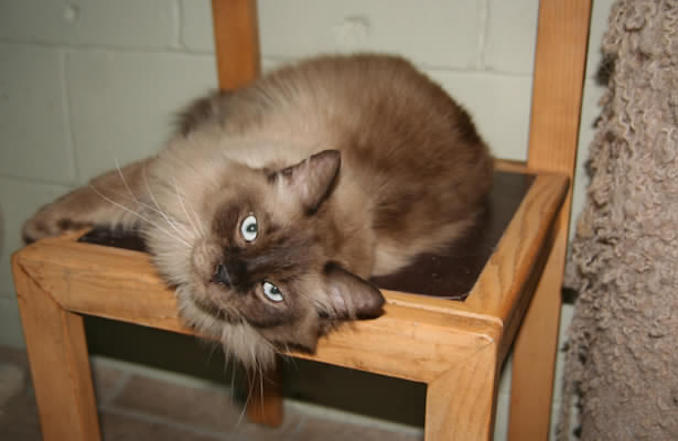 Meet Buddha! DOB: September 2011
Breed: Ragdoll Seal Point Mink
Buddha came to NTCR as an owner surrender. This very handsome brown, long haired seal point mink, with stunning green eyes is an attention seeking, human following, must have your attention kind of cat. Buddha is a beautiful soul, with a heart of gold, sweet loving nature who loves being the centre of your attention. He is happiest when he is on your lap, receiving and giving love! Excellent with other cats, Buddha will make a fun and friendly cuddle companion. A complete angel with so much love to offer, even as he adapts to life in the shelter instead of a family home.
If you want to make Buddha a part of your family, have a strong lap to give him all the love and attention he desires, please fill out an adoption application and contact North Toronto Cat Rescue.
***
North Toronto Cat Rescue
Our city Pets column features Toronto pets available for adoption.
Our current features come from North Toronto Cat Rescue which is a no cage and no kill shelter in Markham. They have saved over 2000 cats over the years from both the harsh environments of life on the streets and from kill shelters. They care for both kittens and adult cats but I always promote getting adult cats as it is a lot easier to pick the cat with the right temperament for you.
The shelter is run by volunteers with no government assistance. They currently have around 200 gorgeous cats that would love a good home.