Until I read Heart of the City, Toronto hardly seemed to me like the sort of city in which to set a thriller. Perhaps that's simply on account of it rarely being used. As my introduction to Rotenberg's work, I was surprised to discover that this delightful read does more than merely follow a criminal investigation.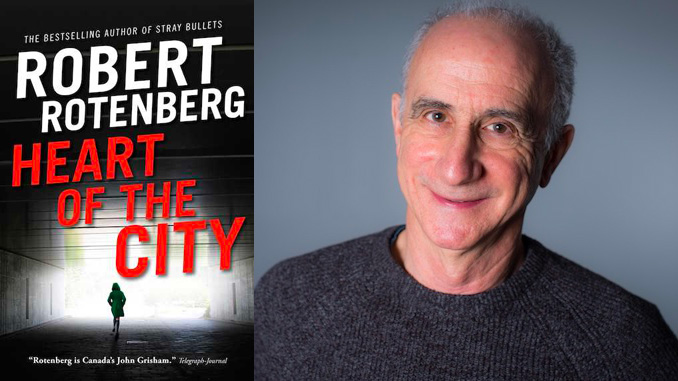 Rotenberg's latest novel asks what gives a city its character. Is it the people, the geography, the skyline, the neighbourhoods, the history, or people's attitudes? Over the course of this novel, Rotenberg suggests that all of these influences are important.
After returning from a trip to England with his estranged 20-year old daughter in tow, former homicide detective Ari Greene strives to rebuild his life in the wake of a scandal. Meanwhile, his daughter Alison struggles with her identity and her possible future as a journalist as she begins to think of Toronto as her new home.
As their lives begin to develop into a recognizable pattern, Greene discovers the dead body of a condo developer. Working together with his former protégé Daniel Kennicott, Greene is thrust into his former role over the course of the murder investigation.
This tense, careful, and well-plotted story is surprisingly timely. At one key moment, a character stops to explain the real civil tension inherent in Rotenberg's inspired and timely decision to murder a condo developer. As the character explains, in the face for foreign money artificially inflating ownership prices, uninhabited and poorly-constructed buildings, and a dearth of opportunity for the young, the question of what exactly lies at the heart of the city remains a pressing one.
With Heart of the City, Rotenberg succeeds in creating a compelling mystery for readers on both sides of the housing debate, while introducing a compelling, albeit underused, protagonist in Alison. This novel is a light read that sticks with you by asking you to think about how a city provides meaning to residents. In doing so, it surpasses its genre.
Learn more about this book on the Simon and Schuster website.