Pittsburgh isn't usually a place frequently ventured to in the United States, with so many spots of natural beauty between our Canadian border and "Steel City". However, after deciding to take a road trip from Toronto to the old industrial town, I would thoroughly recommend it. Saddling up in our glorious Honda Pilot, we hit the open road!
Bicycle Heaven Museum
Its many decades out of the limelight has given Pittsburgh a very interesting artistic and cultural edge, with many hidden gems peppering the city. The first of which we decided to visit was the expansive Bicycle Heaven.  Spanning some serious square feet over a two-story warehouse, Bicycle Heaven is not just entertaining for two-wheeled enthusiasts, but anyone with a curious mind and a penchant for the weird and whacky.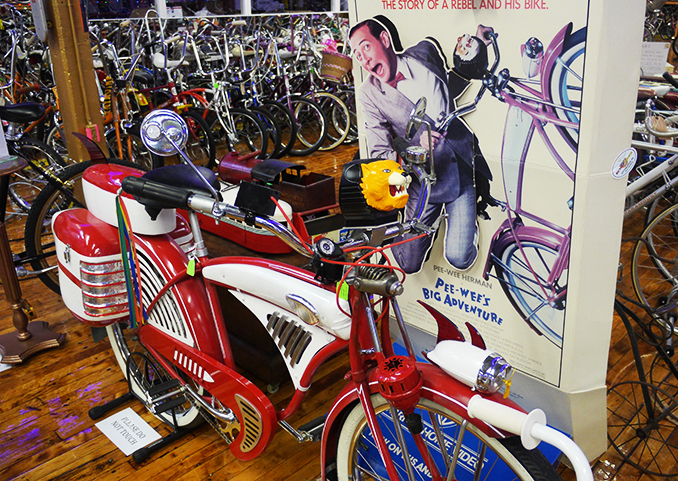 These guys literally have it all, and around 5 million dollars of it too; from race bikes to rare bikes, from coloured bikes to carefully crafted theme bikes, this place really is a bicycle heaven. Upstairs you can even see some famous bikes, such as the bobby dazzler from Peawee's Big Adventure and a bike recently used by Russel Crow in his forthcoming movie Fathers and Daughters.
Best of all? Not only will you see nothing like this place in the whole world, it is also free admission, although we would strongly suggest a donation to maintain the upkeep of this utopia!
Andy Warhol Museum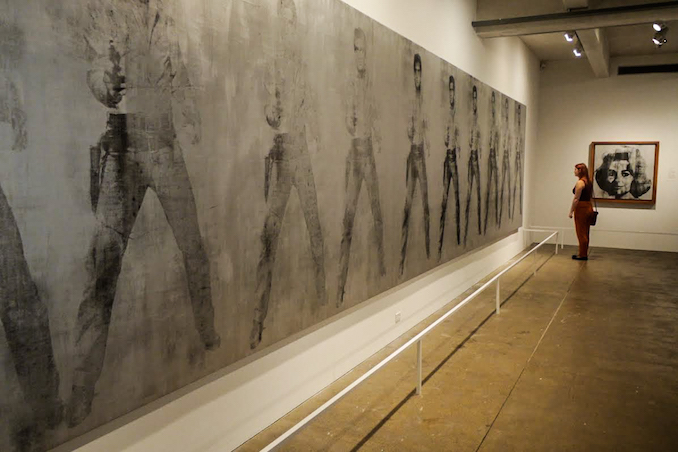 Serving up a different breed of art than the undoubtedly arty Bicycle Museum, Pittsburgh is also home to the famed Andy Warhol museum, celebrating the life and works of the local born artist.  At $20 entry, you can easily while away a few hours, meandering the seven floors of Warhol Wonder, including a few engaging interactive exhibits, my favourite of which was the floating balloons! Many of Warhol's famous works reside at the museum, including his portraits of celebrities, making the gallery a worthwhile visit.
Funicular Railway and Mount Washington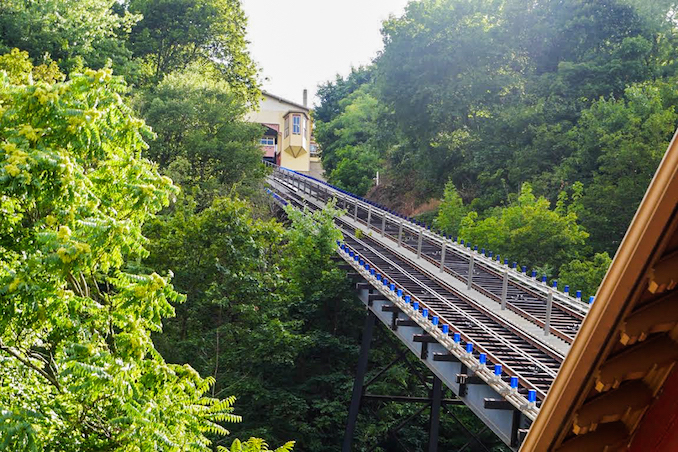 Mount Washington provides beautiful and highly Instagrammable views across the city. I would totally recommend a Funicular ride up to the city view point.  Built in 1877, the railway is one of the oldest in America. From the viewpoint there are several cute little restaurants, ice cream parlours and bars, which would have been rude to avoid. When you are ready to make your way back into the city again, the funicular includes a transfer pass to onward travel.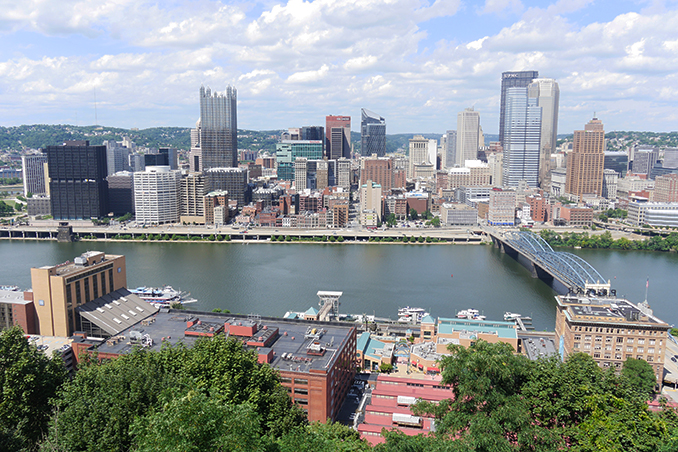 Pittsburgh Dive Bars
Gooski's
I, among many others, have a lot of love for a classic American dive bar, and Pittsburgh has plenty! Aside from a strange experience with some Sunday night 1am drinking in a hole in the wall in The Strip District, we managed to find a pretty cool dive bar with some heavy metal on the bill for the evening. Gooski's is located in Lawrenceville and serves up excellent Buffalo wings for seven bucks for a dozen, as well as various other dive bar eats. With pitchers of beer at $8 and the lighting so low you can barely see your own glass, Gooski's offers a pretty legitimate dive experience. And the metal was pretty sweet, too!
Church Brew Works
What better to do with an old, abandoned church? Turn it into a brewery, of course…beer is after all a religion unto itself…kinda. Impressively converted, Church Brew Works is very much a theme bar, keeping its church-vibe entirely with pew-like seating, an altar for the brewing process, and menus styled like an order of service.
With five staple and several rotating beers on tap, there is a lot to sample from, including a beer infused with actual meteor rock that is, very literally, out of this world. There is also something pretty great about raising a glass against the backdrop of a traditional stained glassed window. Cheers!
The menu is also pretty good, serving up some traditional Pittsburgh perogies, although I'd say stick to the bar snacks; the food is undeniably tasty, but a touch pricey.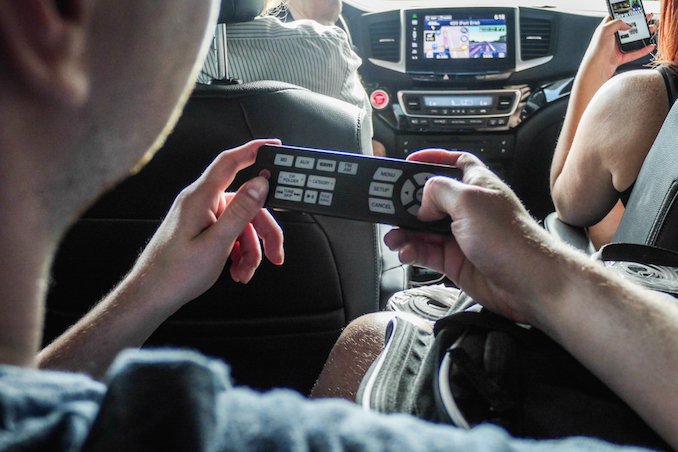 Kombucha
You may be able to find many dive establishments, but that doesn't mean you can't find some slightly trendier watering holes. Whilst rambling in the city centre, we managed to stumble by a Kombucha bar. What is Kombucha? Glad you asked, it is a fermented alcoholic tea that can be brewed in many flavours. With a low alcohol percentage of between 2 to 5% per glass, it is the perfect summer refresher that would suit patio life or a good afternoon grill sesh on the lawn.
Wandering into Red Star Kombucha, we were greeted by a friendly barman who gave us a taste of the drinks on tap, prompting our party of six to buy a few glasses of our own. We chatted with locals as they popped in and out to fill up their growlers with Kombucha on tap, presumably to take it home to enjoy in their very own gardens.
It is places like Red Star and Church Brew Works that make exploring Pittsburgh that little bit more exciting. There is a cultural revolution going on in this city, and nobody knows it yet. I highly suspect that in ten years time, it could very well be the new "arty" place to be.
If you would like to create a similar road trip to Pittsburgh, drive time is around five hours from Toronto. We used Air BnB for the duration of our stay, with an entire apartment for six people for two nights costing $87 each.
Check out the first part of our trip from Toronto to Pennsylvania here.