I am fully guilty of walking into a health food store and buying an unfamiliar product for a ridiculous price. A new bar, herb, vitamin, etc. that endorses strengthening of physical and mental clarity, and regardless of the price, there's no questions asked… I'm going in. One might view this as a trait of bravery, a test of all things holistic. However, stripping away the words and rustic labels that we love to put on display in our homes, what are we actually consuming? I credit there is a health-hype that has been spreading like forest fire internationally. And I, myself, have been dodging superfoods left and right, trying to absorb these new "discoveries". Amazing for us, but even more amazing for commercial brands?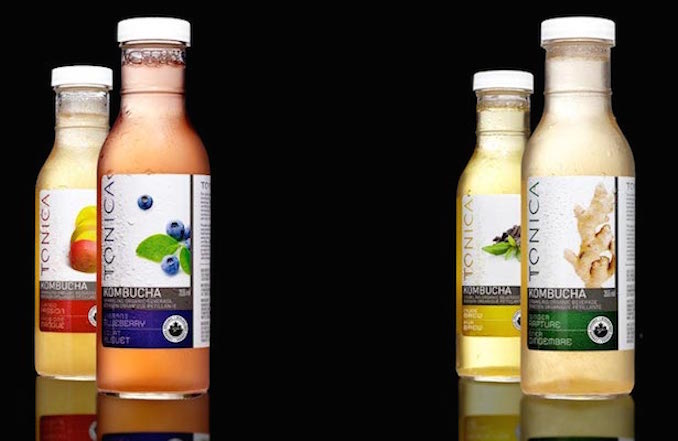 Toronto Based company Tonica Kombucha
On trial today: Kombucha (pronounced kawm-boo-cha) tea, something that I discovered a few months ago. The perfectly aligned bottles in the grocery store basically whisper in my ear, "Buy me Sarah" every time I pass them, caressing my inner-organic-ness. Ask me how many times I've stopped to read the nutritional facts and ingredients. Surprisingly, I've yet to make a move (pats self on back), probably because one bottle costs around 11 dollars (jaw drops to floor). Thinking deeper, maybe it's a sign from the universe telling me to research before investing into something that I don't even know how to pronounce (key word: research).
Kombucha tea, which means "kelp tea" in Japanese, originated in East Asia and was introduced to North America in the early 19th century. The Kombucha mushroom is the is said to carry substantial health benefits: treating baldness, insomnia, intestinal disorders, arthritis, AIDS, and cancer. Popular among the elderly and people who are HIV positive, Kombucha promoters believe that it aids in boosting the immune system and reversing the aging process. Kombucha is a culture of yeasts and bacteria that, once seeped, takes on the shape and colour of a mushroom after it floats to the top AKA is finished fermenting.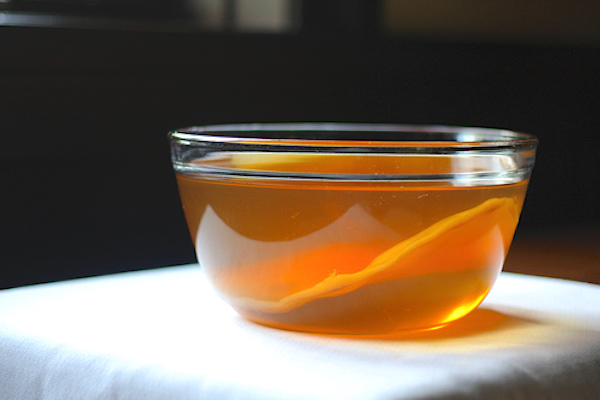 Some people use the tea in increments to detoxify, while others sip gradually for long periods of time, as they believe the tea repairs and balances. Some people make their own Kombucha tea at home, but the process of brewing it is often a turn-off. Regardless of how you drink it, the Kombucha mushroom is credited by its consumers to help fight off disease. However, (SPOILER ALERT) there is no support from scientific evidence saying that the tea promotes good health. As hard as this is for me to do, dissing a mushroom that is, I will say that consuming Kombucha (despite the cost) is way better for you than most drinks on the market.
Whether you're pro or con on the matter, do your research, and just remember that first and foremost, tea, like any superfood, should be consumed for the soul, and the soul my friends, is priceless.
PS- The dictionary just confirmed my definition of "fermenting", so tell your friends.