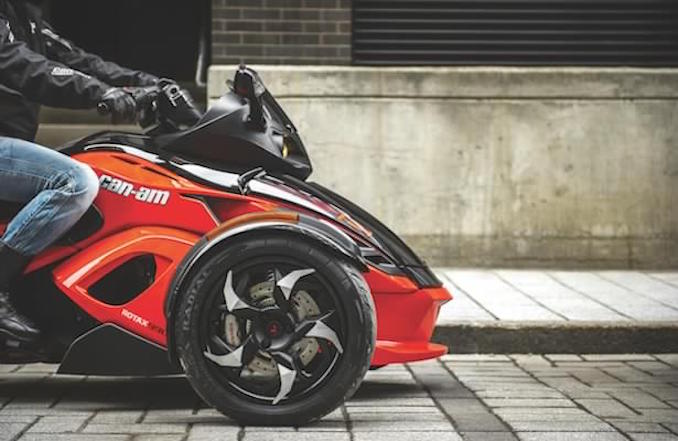 As a 20-year-old blond girl who weighs 110 pounds and works in retail, I never thought I'd be applying for my motorcycle licence. However, this summer has a roaring line-up of events dedicated to motor fans everywhere, and I want in on the action!
We've teamed up with BRP's Can-Am Spyder to bring you a new set of adventures for the warm months ahead. BRP is kicking off the summer season with the release of their new and improved 2014 Can-Am Spyder. They will be showcasing this three- wheeled motorcycle at various events and test-drives in the upcoming months. We have decided to hop on and join the ride.
This week, I will take my M1 licence test and potentially become one step closer to owning my very own hog (sorry Mom). To prepare our readers for the Can-Am Spyder events and test-drives, I'm here to give you the scoop on getting your motorcycle driver's licence in the city.
To begin, it's important to note that an M1 licence is far cheaper than your average G- class license. It costs a mere $15 to write the knowledge test. You can do this in one of the three Toronto DriveTest centres. There is one located near Don Mills, one near Downsview Park, one in Etobicoke, and one in Scarborough (the click through links provide exact addresses). Now for you central downtown folk, these locations do seem a bit out of the way. Luckily, the Service Ontario office located just off of Bay and College provides the M1 test as well. Here, you can write the test between 8 a.m. and 3 p.m., while the DriveTest Centres are usually open until 5 p.m.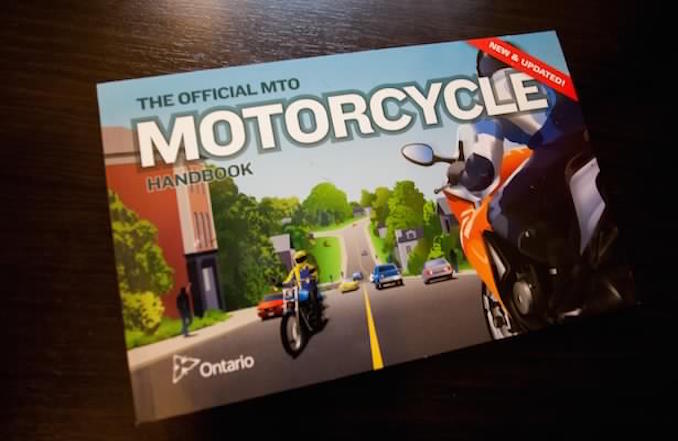 The M1 test, much like your G1 driving test, is a series of multiple-choice questions. You can study using Ontario's official Motorcycle Handbook, which can be purchased online, at DriveTest Centres, at Driver and Vehicle License Issuing offices, or at some retail stores, such as Canadian Tire and Chapters. If you're a student or just outright frugal, you can ditch the extra expense of the handbook and study online. So far, the practice tests on drivingtest.ca seem to be the most helpful, but there are surely a multitude of resources floating out there in the interweb.
Once you pass your M1 written test and slip that bad boy into your wallet, you'll be eligible for the Can-Am Spyder test-drives this summer. The dates and locations of Can- Am events are TBA, so stay tuned and get studying!
Click here to read more about the 2014 Can-Am Spyder and watch auto racer Danica Patrick bring the bike for a spin.
Check out this local dealer to view their stock of Spyders.