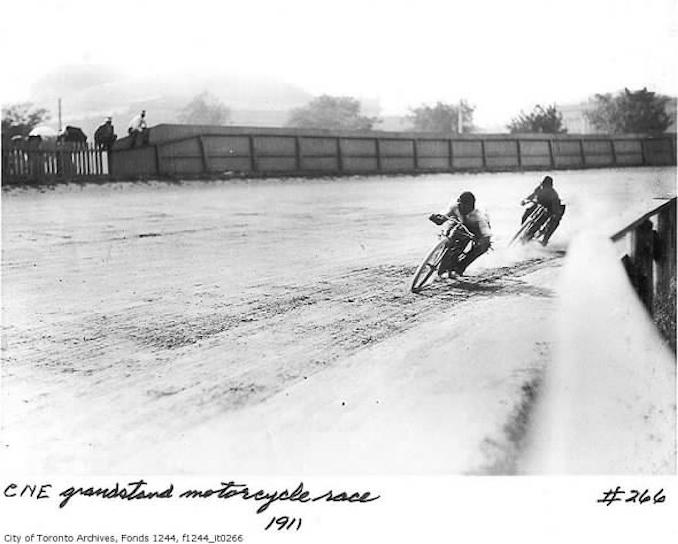 This is the first time in two years that I haven't ridden a motorcycle and it's absolutely depressing. I've always loved most anything with an engine and wheels (up to and including vintage tractors), but motorcycling puts a mile-wide grin on my face.
It also left me with several patches of missing skin and a banged up leg. But who can resist the allure of the wide open road; wind and bugs in the face, the stink of gasoline, exhaust burnt shoes, and oil stained pants? Surely nobody sane.
What's more is that I suffer from an unhealthy interest in old motorcycles – the older, the better. Even when my 40 year old bike broke down in the pouring rain and I was soaked to the bone, I still enjoyed the experience because it made me appreciate what it was like to ride a motorbike in the "early days".
Somebody who lived through those "early days" would probably slap me for saying that.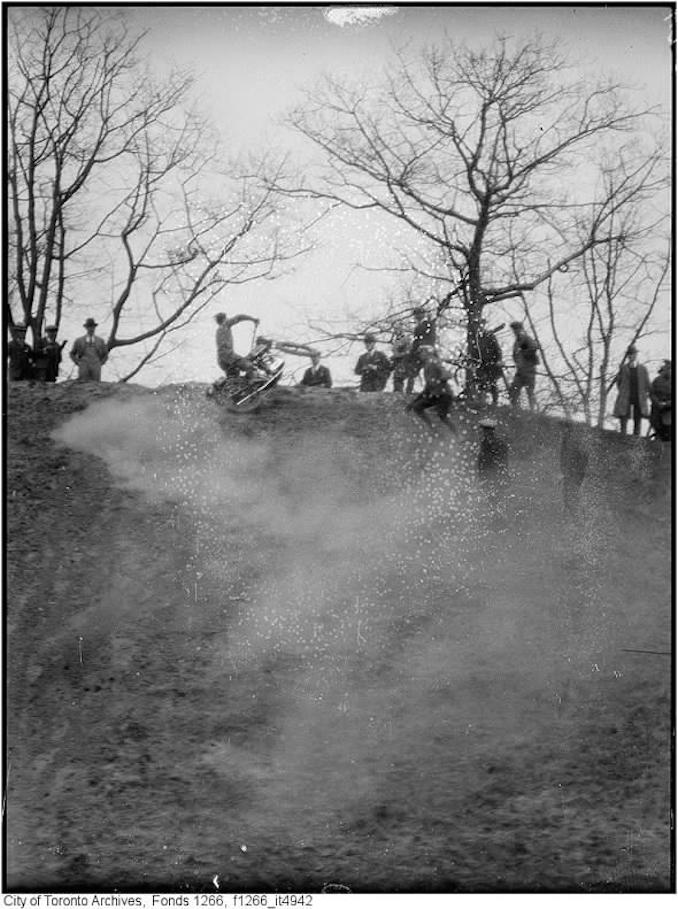 Perhaps I'm a masochist, but there are many more out there like me. While initially rage-filling, roadside breakdowns became fun experiences; especially in the rain. Every challenge providing an opportunity to learn something new about my middle aged bike. It also made me wonder what riding in the early half of the last century was like.
So, having somehow made the past relevant in that last sentence, I bring you once again to old Toronto – where herds of early motorcycles grazed and ran free of automotive adversaries…err, or something like that.
As depicted below, motorcycles were a cheaper alternative for transportation and often used for utility purposes (even by the TTC). There were no water-cooled, inline fours, winding to ludicrous revolutions and breaking 300 km/h. These bikes were often 10hp, single cylinder, intake over exhaust setups with either smaller chain or belt drives. Their frames were not much more than stretched and reinforced bicycle frames; with the addition of either rudimentary coil springs, or leaf springs for front suspension. Braking equipment consisted of rear brake only (coaster or early drum), and carbide (later electric) headlamps were an option.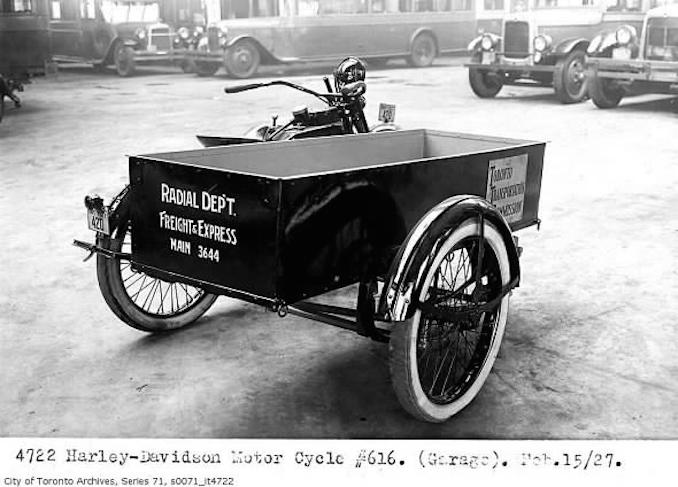 Combining all those factors with the deplorable road surfaces and skinny "clincher" tires of the day made riding a daunting task.
Long-extinct marques, sporting those features, such as Excelsior, Iver-Johnson (they also made guns), Scott, and Monarch would have graced the streets of Toronto; jockeying for positions against automobiles and streetcars (sound familiar?). While other brands such as Harley Davidson and Indian proved more popular; a short-lived Indian factory being located in Toronto for a few years before WW1. However, it was dirt track racing at the CNE, ice racing in the harbour, and hill climbing in the Rosedale Valley and High Park that really put these machines through their "recreational paces".
With photos from the the Toronto Archives.