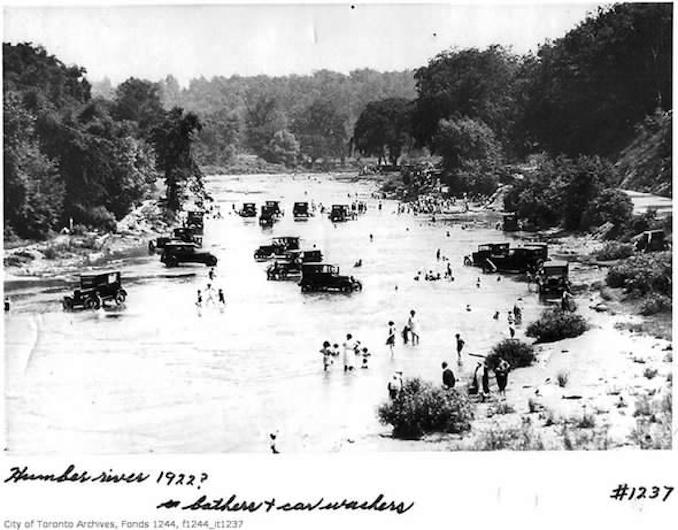 So, we've been in a heat wave these past few days…yes, one of those. The type of awful humidity, that if you live in an old and "cozy" apartment like mine, you will understand full well the tribulation involved. This means the day starts not unlike the opening to Apocalypse Now, replete with tighty-whiteys, a slowly oscilating fan, empty liquor bottles, and The Doors. But I digress. A quick fix these days would be through the use of the ubiquitous AC unit, whether wall mounted, central, or automotive; it's nearly inescapable (nearly, but not completely).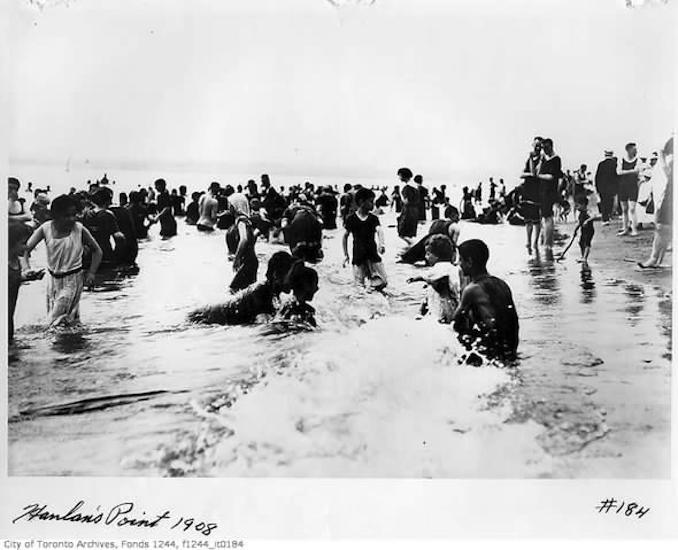 However, a hundred years ago, whilst people fought bears with their bare hands, and walked through 10 feet of snow (okay, I only have pictures to prove the latter), luxuries were somewhat simpler. For the average turn of the century Torontonian, the easiest way to "beat the heat" (anyone remember Popsicle Pete?) was through swimming at one of the many beaches, amusement parks, or swimming holes across the city. The Don and Humber rivers were popular local destinations for those in the East and West ends respecitively, while ferries moved scores of people across the harbour to the islands.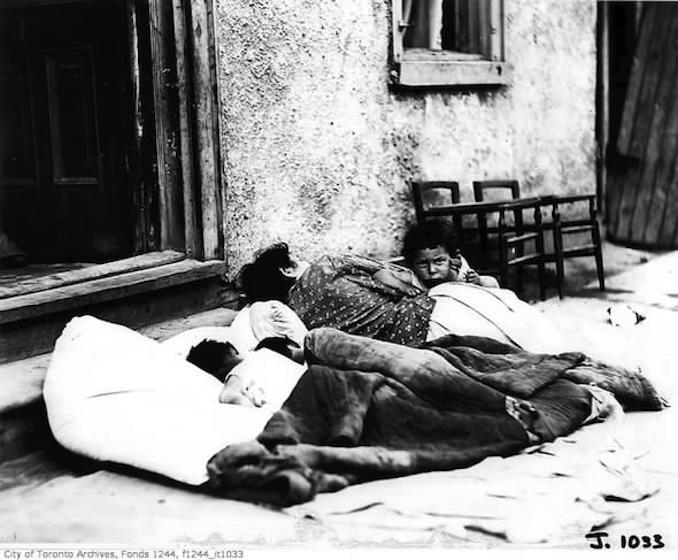 Also popular were places like Scarboro Park, High Park's "Mineral Baths" and a more illustrious Sunnyside pavilion and (later) amusement park at the foot of Roncy. In sharp contrast, lying in the shadow of City Hall, was Toronto's St. Johns Ward (or "The Ward" as it was commonly known), where cooling off was whatever you could make it. Sometimes that meant sleeping in a doorway or stoop, with as little on as was socially acceptable, while the brilliantine oozed down onto your wilted shirt collar.
With photos from the the Toronto Archives.