Fighting Blindness Canada is the largest charitable funder of vision research in Canada, which aims to fund research to understand why vision loss occurs and identify new treatments to prevent and reduce vision loss. We spoke with Dr. Larissa Moniz, Director of Research and Mission Programs, to learn more about what they do.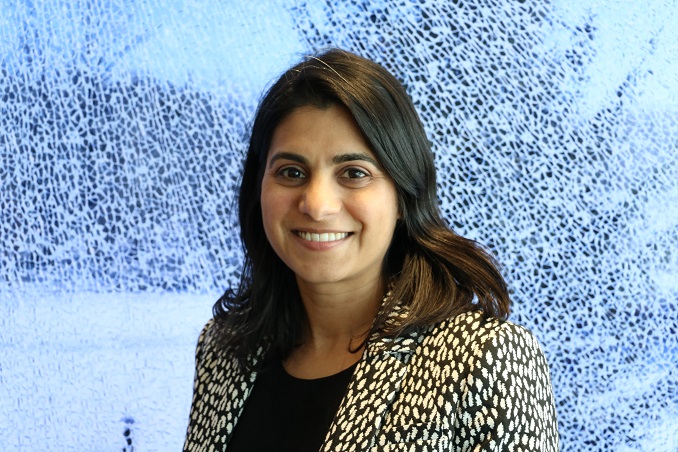 Describe your charity in a few sentences.
Fighting Blindness Canada is the largest charitable funder of vision research in Canada. Our mission is to invest in the best, most promising vision research to advance knowledge, treatments and cures for blinding eye diseases. We are driven by hope.
What problem does it aim to solve?
Over 8 million Canadians have an eye disease that could lead to blindness and 1.2 million Canadians have vision loss. Fighting Blindness Canada's mission is to fund research to understand why vision loss occurs and identify new treatments to prevent and reduce vision loss.
When did you start/join it?
I started my role at Fighting Blindness Canada in December 2020.
What made you want to get involved?
I have a long-standing interest in research. In the first part of my career, I worked as a scientist in a laboratory, trying to answer key questions about how disease occurs. More recently and in my current job at Fighting Blindness Canada, I've had the pleasure of helping fund innovative research across Canada and working with my team to provide health information and support to individuals impacted by vision loss.
What was the situation like when you started?
I joined Fighting Blindness Canada at a very exciting time. Research has provided treatments so that 3 out of 4 cases of vision loss can be prevented or treated if caught early. However, for many eye diseases, there continue to be no treatments and this is where our mission to advance vision science becomes a critical step in prioritizing the sight of Canadians.
How has it changed since?
Since starting with Fighting Blindness Canada, the organization has invested in more vision research than ever before. In 2022 for example, we awarded $2.6 million to 35 projects enabling research into stem cell therapy, optogenetics, new drug therapies, and more.
Today, Fighting Blindness Canada funding has also helped launch and sustain the careers of Canadian vision researchers. This investment helps ensure a strong and sustainable community of clinicians and scientists committed to developing new therapies and providing the best eye care for Canadians.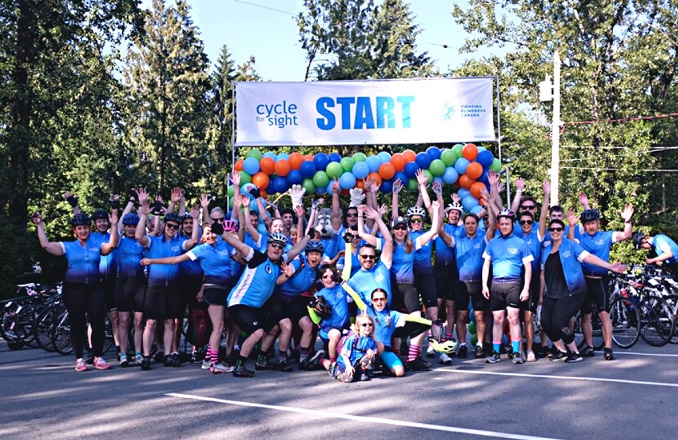 What more needs to be done?
Fighting Blindness Canada has made great strides in innovative treatments for eye diseases since its establishment in 1974. An example of our advocacy efforts can be seen in the recently approved gene therapy called Luxturna (the first gene therapy for eye disease). For years we advocated to bring Canadians living with a rare RPE65 mutation (causing progressive vision loss) access to this treatment and we were thrilled to see in early March 2023 that the treatment will finally be at arm's reach for those in need. But, our work is far from done, our work to invest and bring access to the best, most promising vision research grows stronger each day.
How can our readers help?
We encourage all Canadians to support our mission to advance vision research and bring hope for sight by making a donation, participating in an upcoming event or getting involved as a volunteer.
Do you have any events coming up?
Below are upcoming Fighting Blindness Canada events:
• April 12 th – View Point education series kicks off this spring with a webinar on the topic of innovative glaucoma treatments featuring Dr. Patrick Gooi from the University of Toronto. Register for the webinar.
• May 11 th – Comic Vision Toronto 'Cocktail Edition' fundraising event presents a night of mingling, cocktails, great food, and good laughs, featuring Canadian comedic talent. Get your tickets today here!
• June 3rd – Cycle for Sight fundraising event marks its 15-year milestone. Join us in Alliston, Ontario (an hour north of Toronto) for a perfect one-day ride with community, family, and friends in support of sight-saving research. Sign up here.
Where can we follow you?
Follow and connect with us on social!
Facebook | Instagram | LinkedIn | Twitter | YouTube
PAY IT FORWARD: What is an awesome local charity that you love?
Two charities I support are Project Sunshine and  Indspire.