Growing up in Nigeria as a young girl, my daily grind was trying to make straight A's in exams and "studying" to become a Hip-hop artist. Let's just say Hip-hop for me was the hefty cultural movement conveying the hunch of activism and emancipation, which struck my creative nerve. I was fascinated by the pulse and sageness altogether. And it explains my piety to Spoken Word Poetry today. But, Afrobeat which shouldn't be mistaken for Afrobeats, also awakened the spirit of having a socio-political conscious mindset in any given locality. Afrobeat is a distinctive musical genre that embodies African music with Black American cultural influences, while Afrobeats alias Afropop is a fusion of African and Western music, including juju, dancehall, soca, Naija beats, house, and the hiplife in Ghana.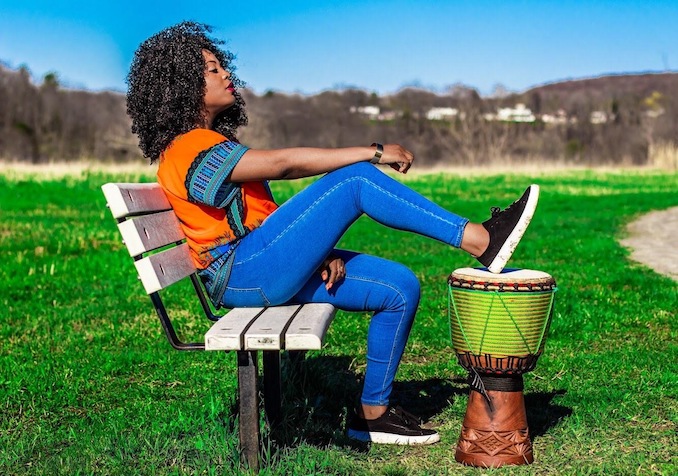 Listening to the main inventor of Afrobeats, Fela Kuti and his band Africa 70, made you want to reflect on societal issues, and ultimately save the world. But the groovy blend of West African highlife, American jazz and soul will make you want to get up and dance all day. Inspired by the Black resistance movements he witnessed in Ghana and the U.S., Fela Kuti cultivated a symbolic path for Afrobeat as a Nigerian human rights activist and musician.
It is no wonder why his legacy, his artistic family circle remains interminable. It is also not surprising that Afrobeats has crossed over into the wider pop culture. More than ever, the world is hopping on the bandwagon of Afrobeats. With Afrobeats luminaries like Wizkid, Tiwa Savage, Davido, Falz, Burna Boy, Simi, Yemi Alade receiving international accolades, the genre continues to grow rapidly.
Deeply rooted in American music, Afrobeats has gained singular approbation for its fun-loving and beat-gripping sound. People all over the world have become enchanted by local dialects and Pidgin English originating from West Africa. Think about the historic 2021 roving song of the summer, "Essence" by Wizkid and Tems. The breakthrough single became a national anthem globally and was certified gold in the U.S. Even American stars like Snoop Dogg and Kylie Jenner couldn't get enough of the rhythmic song.
Another is the pervasive touch of Afrobeats artists on social media, particularly TikTok. In 2022, CKay's "Love Nwantiti (Ah Ah Ah)" and party-rock Peru by fellow Nigerian Fireboy DML, reached dandy heights on TikTok, and made waves as fan favourites around the world. Peru ended up reaching No 2 on the UK singles chart, thanks to a remix featuring Ed Sheeran.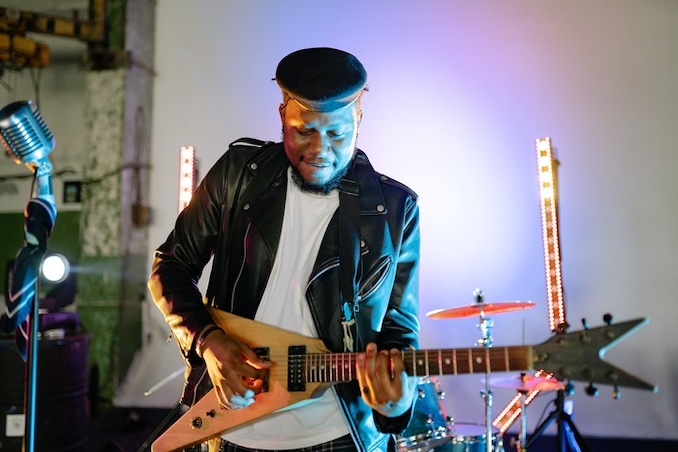 Afrorave artist Rema, Dumebi song garnered more than 56m streams on Spotify in 2019. But before all these superhuman milestones from Afrobeats artists, Don Jazzy, 9ice, 2Baba, Fuse ODG, and Pquare have been credited as the earliest pioneers. D'banj especially is known to have played a giant role in its globalization due to his summer hit "Oliver Twist". In 2011, he also made history when he signed to Kanye West's label, G.O.O.D. Music. Likewise, Tiwa Savage followed in his footsteps by signing a management and publishing deal with Jay-Z's Roc Nation in 2016.
Memorable collaborations have also solidified Afrobeats and its sub-genres. Beyonce featuring Wizkid in  Brown Skin Girl in her Deluxe Edition Album, "The Lion King: The Gift" was just one-of-a-kind. Madonna, the undoubted Queen of pop recently had to get a taste of the genre by releasing a remix of her 1998 single Frozen with Fireboy DML. As Afrobeats music evolves and gains global prominence, it is becoming a major exporter of popular culture to the world.
We can say that Afrobeats is pleasurable, soothing and improves our wellbeing just like any other music. There is no stopping the humanizing movement. Again, Burna Boy became the first Nigerian artist to headline a sold-out concert at the legendary New York Madison Square Garden this April. Likewise, Afro-pop legend Wizkid will headline the Rolling Loud hip-hop mega festival at Ontario Place in September.
Afrobeats is inherently tied to African roots, but its unique tunes have succeeded in modernizing our world. It has reinforced social bonds. Arguably, the genre has further attitudinized the ingenuity emerging from Africa, and the African diaspora. Afrobeats is a percussion-driven industry, that brings everyone to the dancefloor, at diverse gatherings, and even in isolation.
Its healing sound makes you want to vibe to it and love even more. The unifying sound of the future is so present. And Afrobeats is its name. Now lined up with top genres like Rock, Reggaeton, Country, K-Pop and others, we can certainly expect more groundbreaking collaborations from all sides.