For our latest featured Toronto business, we chatted with J Stead about gender neutral clothing / underwear line NEW FRDM.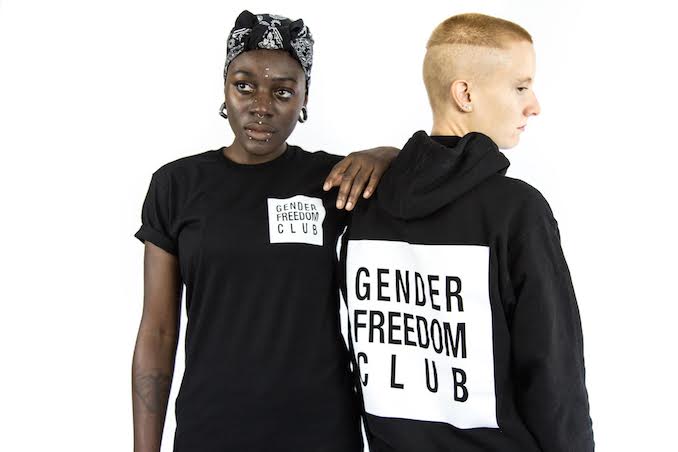 What is your business called and what does it do?
My business is called NEW FRDM (pronounced New Freedom) and we are a queer fashion brand existing to affirm, uplift and inspire those who see gender beyond a binary. We believe in freedom of self-expression, and in pushing past the rigidity of traditional gender expectations. We know how putting on the right outfit can increase confidence and transform how you feel, and we support the LGBTQ+ people who have been left without fashion options for far too long.
What made you start this business?
I started NEW FRDM to solve a fashion pain point I had been experiencing my whole life. As a person born in a female-assigned-at-birth body who prefers masculine style, I struggled to find underwear that was not frilly and feminine. I was looking for masculine style boxer briefs that were sexy, comfortable, and would fit my body without that extra pouch of fabric in the front. Outstanding boxer briefs for women and trans men were the first product I set out to design. After those launched, I branched out into creating more fashion items that validate identities that fall outside the rigid gender binary. These include our hot selling pronoun pins and our Gender Freedom Club streetwear.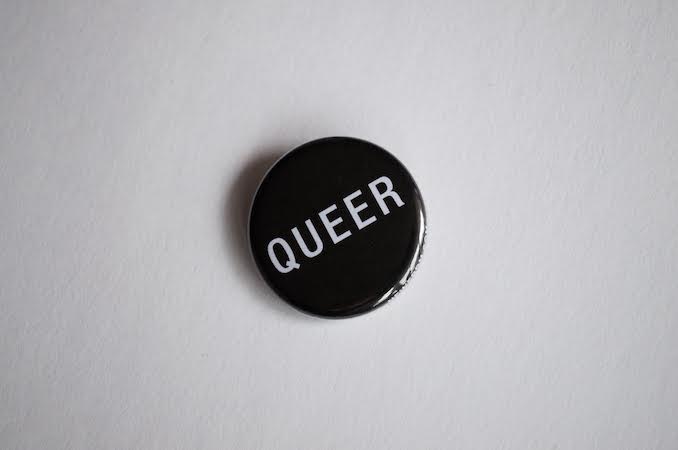 What problem does this solve?
My brand validates gender identities that fall outside of societal expectations. The fashion industry is largely divided into categories of male and female. All those who fall outside of those boxes are made to feel unwelcome, unwanted, and ashamed. Our brand provides visibility for people who are living true to themselves by giving them space to feel seen and validated.
Many of our customers use "They/Them/Their" pronouns, and are frequently mis-gendered in their daily lives. Society treats them as if they belong to a category of 'male' or 'female' when they do not identify as such. It's annoying, uncomfortable, and damaging. Our society typically assumes people use either 'he' or 'she', and do not ask for preferences. It takes a tremendous amount of energy to constantly correct how you are being addressed, and NEW FRDM's pronoun pins help with that. Pronoun pins, worn on a jacket or lapel, allow our customers to wear their pronoun in style – No more awkwardly verbally trying to introduce their pronoun. [These are our #1 selling product.]
How does your business make money? How does it work?
The business has three revenue streams. Our online store is powered by Shopify. Customers fill their cart and pay for shipping, and I manually fulfill orders on demand. We also attend pop-up markets and Pride events to make connections with our customers face-to-face. Lastly, we launched our wholesale stream earlier this year, selling our enamel pronoun pins to retail outlets (like Likely General on Roncesvalles) and LGBTQ+ Centres. We market mainly through Instagram, and have found it particularly effective to partner with Instagram influencers in the queer and trans community.
What is the best question a prospective customer could ask a member of your profession when comparing services?
They could ask if the products are Canadian-made, who they are made by and for. All of our merchandise is designed by queer people, for queer people. Everything is made locally in Toronto.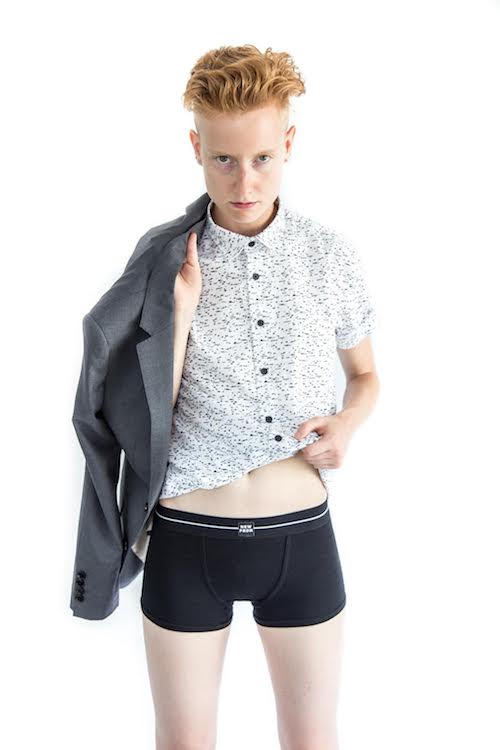 What is the best part about what you do? What is the worst part?
The best part of my job is being able to meet customers at events and see their faces light up when they discover a fashion brand that is finally meant for them. Listening to their experiences of living with queer and trans identities creates a feeling of connection and belonging that is truly heart-warming. On the other side of the coin, as the owner of a business that represents a minority community, I feel heavy pressure to have my voice meet the standards and expectations of the people I am standing for. This can conjure up a lot of fear in my creative processes.
What is your favourite jokes about your own profession?
Wanna hear a joke?
-Gender is a binary!
PAY IT FORWARD: What is another Toronto business that you love?
TKVO is doing such amazing things for the LGBTQ+ community. They provide really cool queer representative clothing and homewares. They've made their shop a safe space, a pronoun paradise, and are home to The Outcast Club, a queer owned and operated tattoo shop. The Outcast club is a safe space for queer, QPOC, trans and non-binary people, upholding the ideals of inclusivity and positivity; it's an anti-hate, anti-oppressive space.
Follow NEW FRDM and help support them.