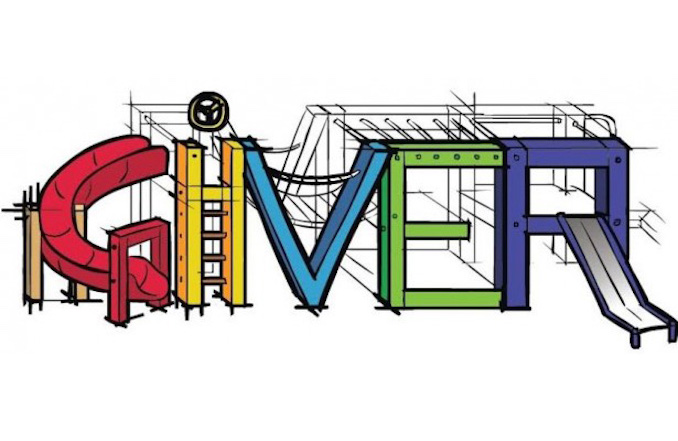 Giver is a TV series that inspires children across the province to get involved and contribute to the places they live, reclaiming and enhancing local playground spaces in parks all across Ontario.
In partnership with the Ontario Parks Association, TVO and Sinking Ship Entertainment put a call out to communities across the province to find those in need of a new or improved playground for local kids. During each of the 10 episodes, a group of kids aged 6-12 come together to volunteer their time with host Michael Lagimodiere and the enthusiastic Giver team to build a playground in their community.
"In just three days, six local kids are able to inspire a community to transform an underused space into something that everyone can benefit from. Giver tangibly shows kids that anything is possible when a community pulls together for a common goal." says J.J. Johnson, series creator and partner at Sinking Ship Entertainment.
The first episode starts right here in Toronto, showcasing the making of the new I Love Toronto Park located in Symington Place. The show continues on to communities across Ontario and will return to Toronto on June 11 to feature the Treverton Park makeover when World Park was born.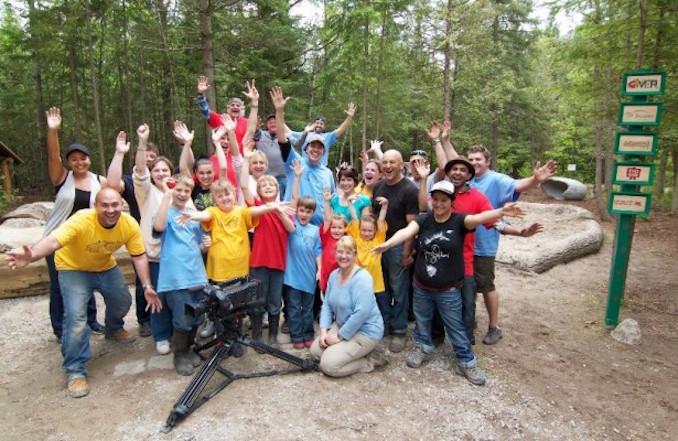 Giver has provided a unique opportunity to showcase the importance of play to build community play spaces that will have a long term positive effect on social cohesion, foster positive attitudes toward racial and cultural diversity, and help reduce feelings of isolation or exclusion. Play also helps kids grow to be healthy, happy, and successful through an experience full of creativity, exploration, physical activity, friendship, and adventure. It has been proven to have a significant physical, emotional, social and cognitive impact on a child's development.
"Giver exemplifies TVO's commitment to building citizen engagement, and provides a great platform for kids to see how their good intentions combined with hard work can benefit an entire community," says Patricia Ellingson, TVO's Creative Head of Children's and Parents' Media.
Some of you may know the organization KaBOOM! that works to create more playspaces for children across the United States. Like KaBOOM!, Giver is working to raise awareness around and address the play deficit that exists in our society. In the show, kids, families, volunteers, and local business all play a pivotal role in making the re-imagined park happen for their neighbourhood to meet these issues head on.
Want to join ranks and improve play in your own neighbourhood?
KaBOOM! has identified 12 Ideas to Begin Advocating for Play
Watch Giver on TVO Wednesday Nights at 6:30pm! If you happen to miss any of the shows Wednesday night, it will be repeated Saturdays at 2:00 pm.
Get out and play this spring and summer and enjoy the many parks here in our great city!
Check out Park People Toronto to learn what is happening in and around our parks.
Check out tvoKids for replay videos.