Gillian Stone is a multi-instrumentalist, ethnomusicologist, and interdisciplinary artist based in Toronto (Tkaronto). Her vocally-driven work, which draws from post-rock, folk, ambience, and minimalism, has been described as "beyond characterization" and "surreal in its composition" (The Revue). Born and raised on the traditional territory of the Quw'utsun on Vancouver Island, with a profound connection to her Icelandic heritage, Stone channels the influence of outer landscapes in her inner lyrical worlds and soundscapes. Her music processes ride the waves of mental health, particularly as it relates to dysregulation, addiction, shame, relational trauma, and dissociation. Because of this, she speaks candidly about her lived experience through her music and expressions of artistic identity as an act of destigmatization.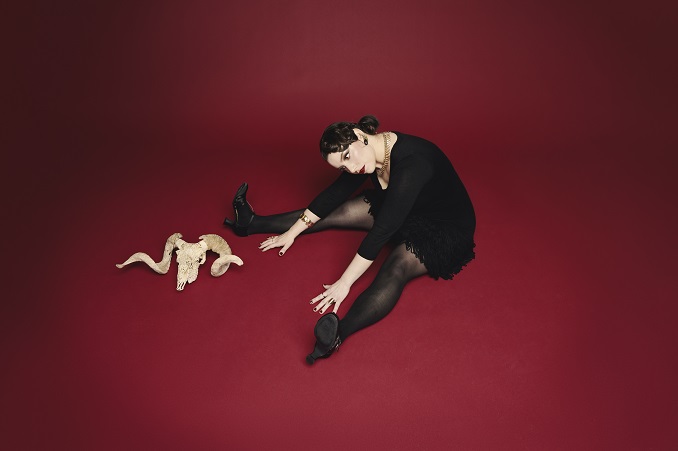 Name:
Gillian Stone
Genre:
Vocally-driven post-rock/drone folk
Founded:
This is a tough one! I've been playing my own stuff live for many years, but I didn't start truly investing in my creative project until late 2019.
# of Albums:
1
Latest Album:
Spirit Photographs
Latest Single:
"The Throne"
Latest Video:
Favourite musician growing up:
Tool's Lateralus blew my musical world apart when I was 15. It led me to Pink Floyd, Radiohead, and prog. Joni Mitchell was also a huge influence.
Favourite musician now:
A tie between PJ Harvey, Low, The Weather Station, Nils Frahm, and Joanna Newsom.
Guilty pleasure song:
"Honey" by Robyn.
Live show ritual:
I get pretty intense performance anxiety, so making sure I have a slow and peaceful day before playing a show is essential for my performance practice.
Favourite local musician:
The Weather Station, Picastro, Michael Peter Olsen, Tara Kannangara, and Kira May.
EP or LP?
It really depends. Sometimes an artist can say everything they need to say on an EP. But, being that I'm partial to long and winding songs, I do tend to gravitate to LPs. Either way, I'm a sucker for a concept album.
Early bird or night owl?
For my creative process, I'm a total night owl. I love when everyone is asleep, the house is still, and I know I'm alone. I prefer to access creative plains in solitude.
Road or studio?
Being on the road is always an adventure, but I love working in the studio. I tend to hear entire soundscapes and arrangements in my head when I write songs, so being able to bring these to life in a controlled environment is so fulfilling for me. I prefer to work out songs in the studio as opposed to in a live setting.
Any shows or albums coming up?
Spirit Photographs was released on November 18th. I'm also booking a Vancouver Island mini-tour for January 2023.
Where can we follow you?
Instagram | Facebook | YouTube | Spotify | Bandcamp | SoundCloud
***
Rapid Fire Toronto Qs
Favourite local restaurant:
North of Bombay in The Junction.
Favourite street in your city:
Indian Road between Bloor and The Queensway. I fell in love on a walk up that street.
Favourite park in your city:
Warden Woods. It's such an interesting urban park – a juxtaposition of dirty and beautiful, with city infrastructure all around it. It's one of Barry's (my dog) favourite walks. I also filmed the "Raven's Song" music video there.
Favourite music venue in your city:
Tranzac Club.
Favourite music store in your city:
Press Vinyl Cafe on the Danforth is a hidden gem. I've found some cool stuff there, including early Factory Records pressings.