You might have heard that Camp Wavelength, one of Toronto's best summer festivals, has had to be moved to the city following what can only be described as an appallingly wet summer. Alas, the Toronto islands were too soggy for campers, but the great news is that the festival goes on across the city next weekend anyway. The pre-party was in full swing on Friday in the form of Camp Cruise, a boat party featuring performances from five diverse music acts.
All aboard! With the boat horn still fresh in our ears, Pony opened proceedings below deck. This Toronto indie quartet is twee and grungy, akin at times to bands like The Breeders. Pony got the boat rocking as punters watched on eagerly, swaying from left to right in lake Ontario's cool waters, which at times did make things slightly nauseating.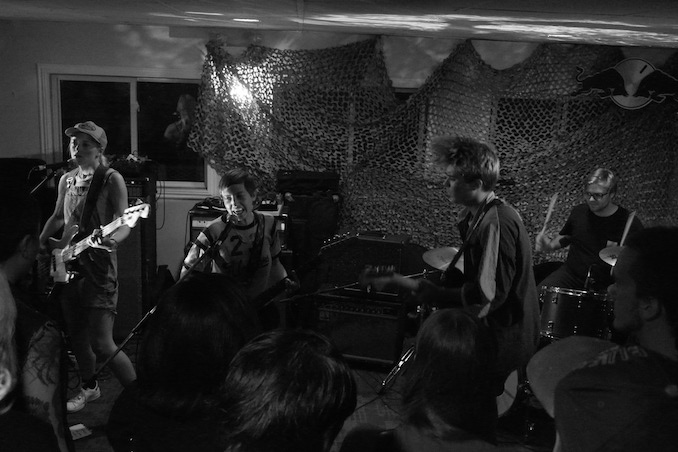 Pony over, Vallens were next to grace the lower deck stage. Never judge a book by it's cover; although they looked like nice, normal people, it soon became apparent that all was not as it seemed. Dread. Dread. Dread. And then when you didn't think there could be any more dread. Dread.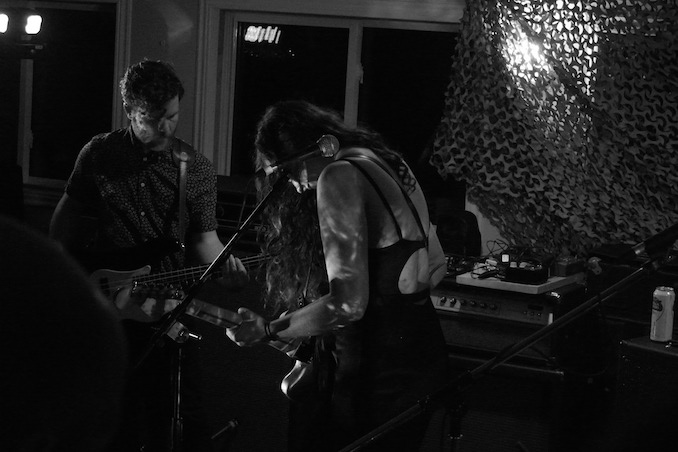 The dread outlined was mostly sculpted through huge distorted chords, executed with a suave groovyness. These are troubled waters indeed. In addition to the songs spiraling into unwavering dread, the bassist had some dead nice riffs, which swung around gloriously (behind the bellowing dread). Bravo, they were awesome.
We then staggered up the stairs, finding ourselves in the middle of a very literal storm. Luckily the top deck was fully covered so the show went on without a problem. TIKA is a very sassy and soulful singer. She was supported by her DJ/producer, backing vocalist and a chap on brass. It was an interesting mix of pop and electronica. At times the tracks were melodic in a traditional sense, but at others there were some interesting production tricks with drum machines being used to drive a distinction between verses and chorus purely using timbre.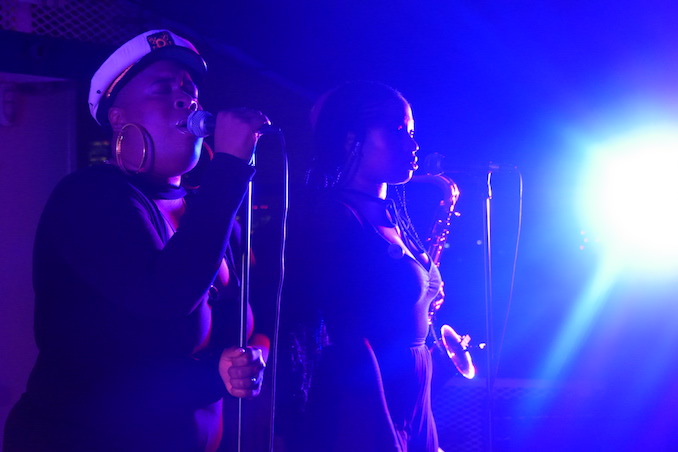 Back below deck, Greys then dropped anchor. This Toronto four-piece is bloody heavy, but with pop punk breaks to get that foot a tapping. The drummer has real stamina, well they all do – it's driving, balls-to-the-floor rock.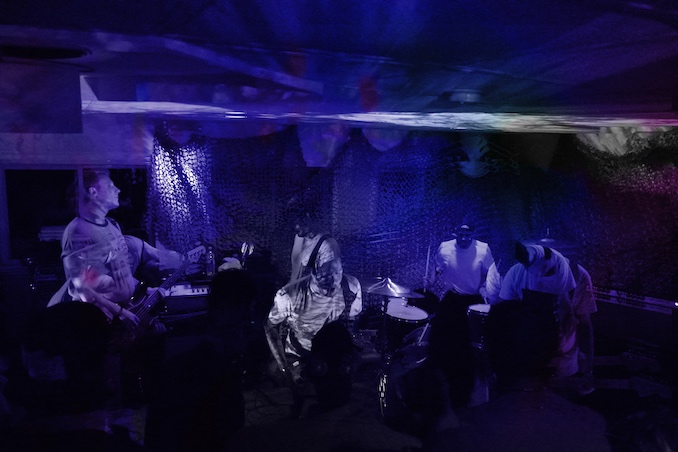 Closing the show was Edmonton's Cadence Weapon, whose sharp lyrical skills cut through the air like the effervescent beam of a lighthouse. All in all, throughout the course of the cruise Wavelength proved once again that they are always capable of putting on a great night, and also in pairing musical acts successfully that you might otherwise have considered impossible.
Camp Wavelength takes place this weekend from Friday 18th until Sunday 20th August. For more information and to book your tickets, visit their website.