JERMAL (Formally known as J.L.) is an R&B/Soul artist hailing from Ottawa, Canada but was raised in the city of Toronto. From the age of 9, JERMAL has been singing, and writing songs, and has always had a deep passion for music. Growing up in a Jamaican-Christian household, his inspirations came from artists across a range of genres in reggae, dancehall, soul, funk, gospel, and anything else JERMAL could listen to. Having this structure and competing nationally and internationally allowed for JERMAL to cultivate an ability where he was better able to capture the soul and deeper meaning within the music.
Over the years he has had the pleasure and opportunity to open for other established artists like 2-time Grammy award winner Melanie Fiona. With JERMAL's music already attaining radio play and positive reviews from mainstream urban radio, various bloggers, publications and music reviewers inside the city as well as outside the country, JERMAL continues to pursue music and familiarize his listeners with his sound. JERMAL is ready to show the world what he has to offer with this latest release Rhythm & Hues Vol.2 available on all streaming platforms.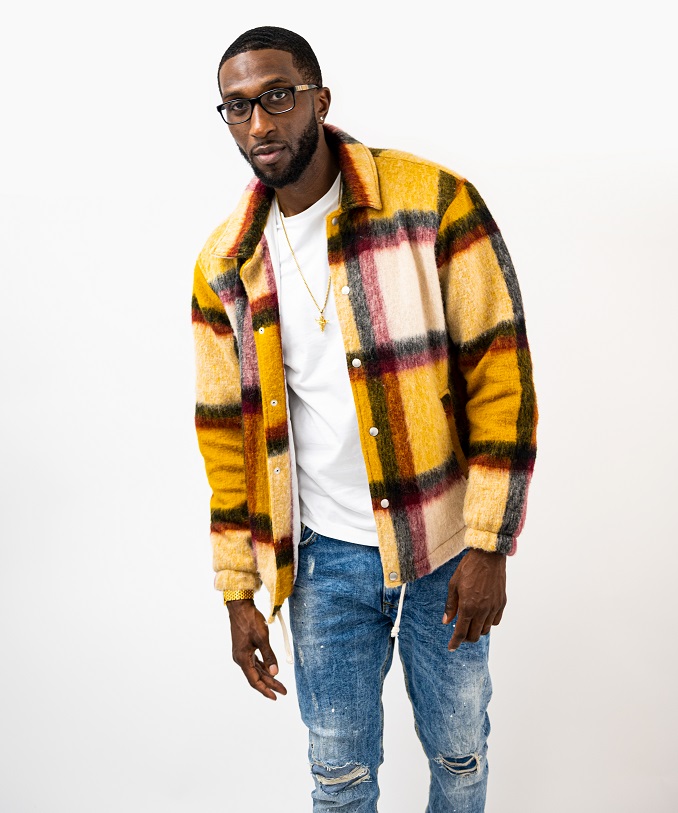 Name:
JERMAL
Genre:
R&B/Soul
Founded:
2018
# of Albums:
2
Latest Album:
Rhythm & Hues (Vol.2)
Latest Single:
Overproof
Latest Video: 
Favourite musician growing up:
Hard to choose one, as I listened to quite a few. I'd say the top 5 for me were Usher, Donell Jones, Beres Hammond, Fred Hammond and Jagged Edge. I know I'm probably leaving someone out that should be included and this is why I don't like doing top 5 lists lol.
Favourite musician now:
Again, I don't really have one favourite artist. The top 5 I listen to right now would probably be Usher, Chris Brown, BJ The Chicago Kid, Tank and Jazmine Sullivan.
Guilty pleasure song:
I don't think that I have one.
Live show ritual:
Vocal warm-up, prayer and a quick pep talk along the lines of "you got this boy" or "do what you came to do". Things of that nature.
Favourite local musician:
I don't have one particular favourite but there are definitely some dope artists in or from the city of Toronto doing their thing. Leila Dey, Savannah Re, Romeyo Wilson, O'Sound, Travis Knight to name a few.
EP or LP?
Doesn't matter. It's whatever the people want and what your spirit feels for.
Early bird or night owl?
I can be either or but I prefer to get up early and get a head start on the day.
Road or studio?
As much as I love the recording process and creating the magic I do have to say that going on the road and performing your creation is the more exciting aspect for me.
Any shows or albums coming up?
For more information on upcoming performances, you can check out my socials for the latest updates.
Where can we follow you? 
***
Rapid Fire Toronto Qs
Favourite local restaurant:
I would probably have to say anywhere that makes good West-Indian food. Might have to say Simone's is probably one of my favourites.
Favourite street in your city:
I grew up in Toronto on a strip called Don Mills. This would definitely be my favourite street as this is where I grew up and learned a great deal about life and myself.
Favourite park in your city: 
I don't really have a favourite park. Any park that I can walk through and have a calming experience is good enough for me.
Favourite music venue in your city:
At this point, it would have to be Mod Club as this is where I've experienced a good chunk of the concerts I've attended. Budweiser Stage is really nice too though I can't even lie.
Favourite music store in your city:
We don't really have music stores like that anymore lol. We used to have Music World and HMV but at this point, I think digital services (Spotify, Apple Music, Tidal etc.) are my place of preference when it comes to shopping for music.