Everyone wants to know what goes through Guillermo del Toro's mind. The mind that has created some of the most unforgettable on-screen "monsters" and horror stories of our time. If you've ever wondered what inspires him and fuels his imagination, then this is an absolute must-see exhibition. A wonderful, and rare, glimpse into a world full of curiosities can be found in the new exhibition Guillermo del Toro: At Home With Monsters at the Art Gallery of Ontario (AGO) in Toronto.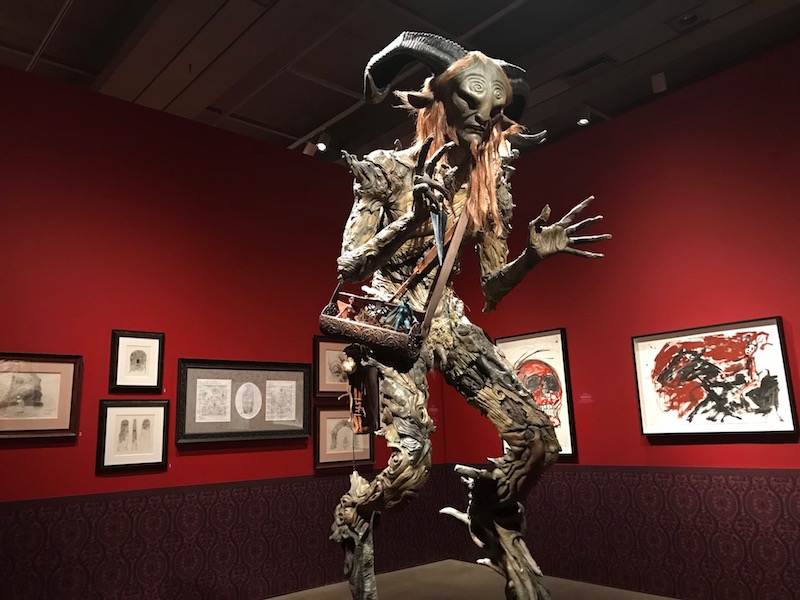 The exhibition is incredible with about 4,150 objects from del Toro's personal collection, items from the AGO vaults and private loans. You feel like that kid in the Halloween movie that enters a mansion that cautiously explores an amazing and curious world.  This is like walking into his L.A. home, The Bleak House. Oodles of film props, sculptures, paintings, original notes, prints, comic books, photography, costumes, and artifacts are just beckoning fans new and old in this fully immersive exhibition. "It's a compression chamber of imagination," as described by del Toro.
del Toro explains the monsters were very much part of his spiritual upbringing and more than fantasy. "They are important to me and not a fascination." He mentioned about being raised a Catholic and how it all relates for him. He tells us there are monsters everywhere and very relevant in today's life whether we see them or not. "Comfort creates fear," he tells us. When we get to comfortable in whatever our situations may be, we start to become worried about the unknown.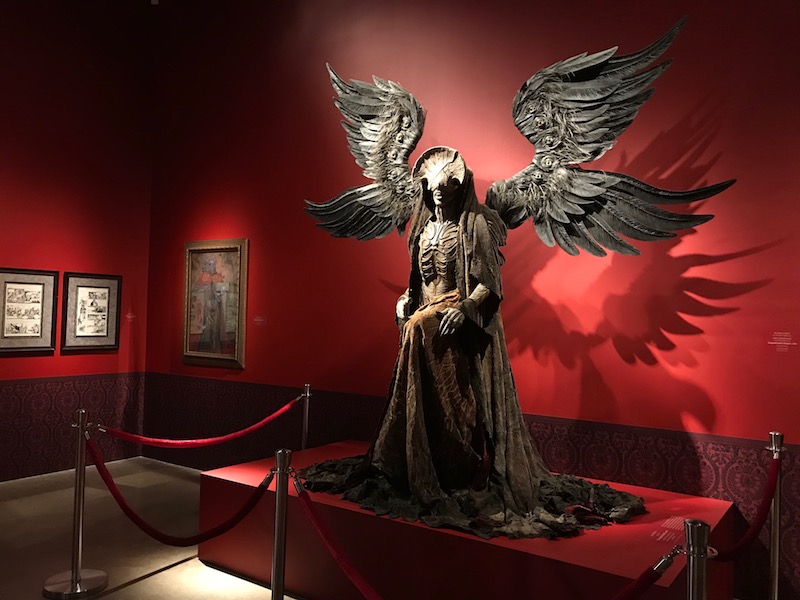 This also was further explained in a video that really stood out. "The real monsters are not the people that were born with a difference. The real monsters are the ones that notice that difference and exploit it," says del Toro. "We're not uniform. We're not perfect. We're patron saints of imperfection. You want to join us? Great. The alternative is all too horrible to consider."
Inside you'll find 22 full-scale monster sculptures and mannequins, over 1000 comic books, 10 Cabinets of Curiosities, three prosthetic legs, a detailed carved Master's coffin, eight murals from inside Bleak House and more. The exhibition layout is not chronological but by themes that explore areas including pop culture, death, magic, afterlife horror, and freaks. Make sure you stop inside to take a look at the four bookcases filled with books by authors who have influenced del Toro located in the Rain Room. I was also surprised to discover  his interest in Disney!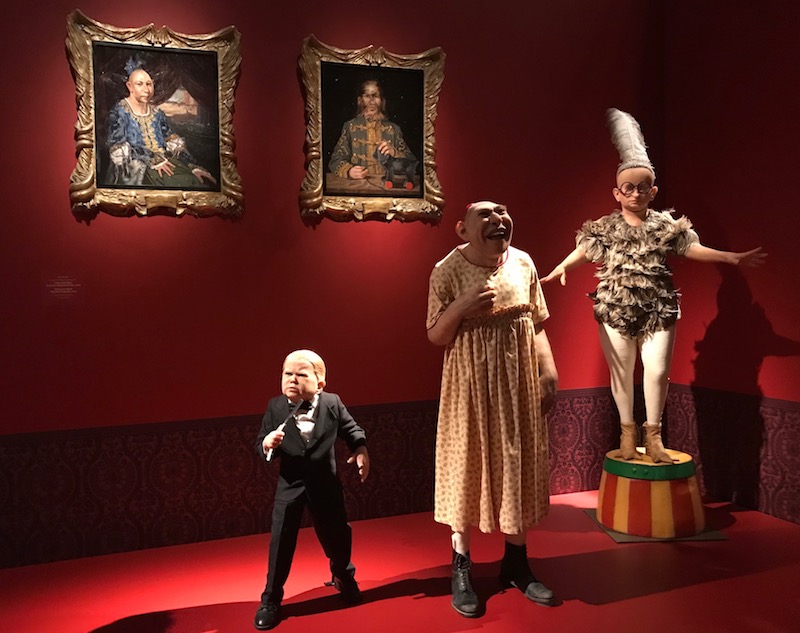 del Toro tells the media at the press conference held earlier this week that while he is a collector of many things he certainly isn't a hoarder and if it was all to disappear tomorrow, he would be fine as it's all captured in his mind. He also mentioned that while there's so much in the exhibition to see, he's more interested in what we get out of it. For me? I've become more fascinated in his brilliant mind and plan to return to the exhibit. Not scared. Nope. But don't leave me in there alone.
Guillermo del Toro is a Mexican-American film maker and novelist who lives in Toronto and Los Angeles. His latest film "The Shades of Water" had it's North American premiere at TIFF this September. He's known for his films such as  Pan's Labyrinth, Hellboy and Hellboy II: The Golden Army, Blade II, Pacific Rim and his work with Peter Jackson on The Hobbit. He also co-created the TV series The Strain as well as the Netflix children's series The Troll Hunters.
The exhibition at the AGO opens to the public from September 30, 2017 to January 7, 2018. For more information as well as special events, visit ago.ca