We're all leaning towards more "experiences" when considering our gift ideas. Speaking as a mom, I can tell you that rings true. My days have past where kids would proudly bring home hand-painted flower pots with seedlings and self-portraits inspired by Picasso. Some of my most cherished items. But as we inch towards telling all the moms in our lives (including the auntie who raised us, step mom, and yes, dog mom) how much we appreciate them we've compiled our most favourite things to do in the city!
IN BLOOM Flowers and Footwear at the Bata Shoe Museum takes a fresh new look at how florals have inspired design and materials around the world. For centuries, florals have been admired for their beauty. Many cultures also consider the symbolism behind flowers. In Japan, the spring cherry blossoms are symbols of beauty, purity, and honour as well as sacrifice. In historic Persian art, the rose symbolized beauty and perfection.  This gorgeous exhibition walks through the importance and influence of flowers in both design and material used in shoemaking.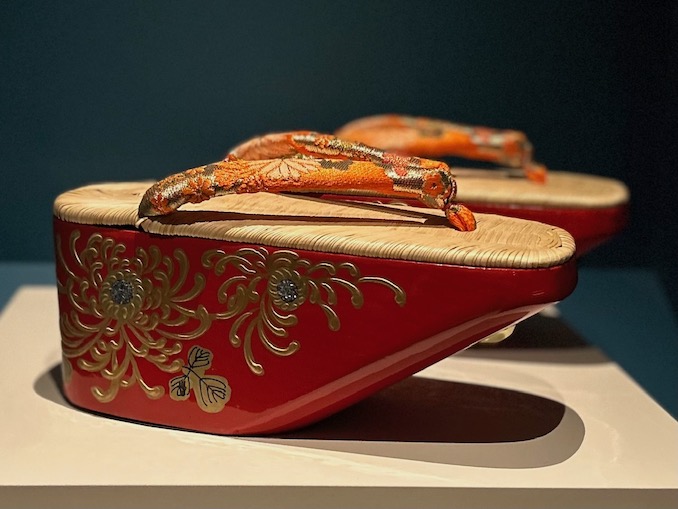 Canadian Modern at the Royal Ontario Museum is a great exhibition that explores Canadian design and craft movement and the impact its made in this world. The exhibition features over 100 examples of culturally significant objects crafted in Canada. From fashion to furniture to electronics and more, each item has a story to tell. Discover the inspiration and the artists/craftspeople behind them and how they've made an impact on a global stage. Designers include Alfred Sung, Jeremy Laing, Daphne Odjig, John Fluevog and more.
RUMI at the Aga Khan Museum is opening May 13.  This exhibition invites visitors to explore the life and timeless legacy of Jalal al-Din Muhammad Balkhi (aka Rumi). Considered one of the world's most famous poets this exhibition is a visual exploration of his early years  in Central Asia. It also offers a glimpse in his transformation into one of the most fascinating poets.
Reclaimed: Indo-Caribbean HerStories at the Gardiner Museum recently opened.  This mixed-media ceramic based exhibition spotlights the power, courage and strength of Indo-Caribbean women past and present. Artist Heidi McKenzie offers insight into the little known histories.
Glowness Lab at Kandl takes candle making to the next level. This guided experience invites participants to explore wellness, mind, body, and spirit. Using mood enhancing essential oils, colour therapy and the healing powers of crystals, mom can customize her own beautiful candle on the spot and ready to take home.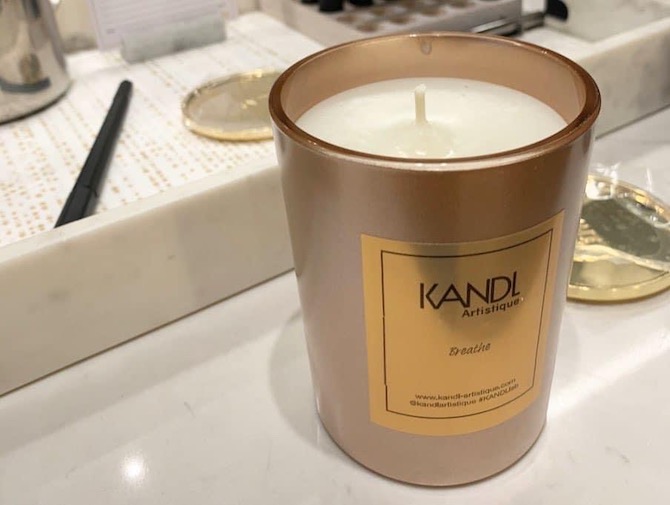 YOGA at the Art Gallery of Ontario is a peaceful way to start the weekend. Several dates available Saturday mornings at 11 am. (must book in advance, ticketed events) Bring your mat and a few other yoga accessories and enjoy a restorative morning yoga session in the Galleria Italia section of the AGO with a registered yoga practitioner, Karmit Ifrah. This is a gentle Hatha yoga session created to promote balance, strength, flexibility and stillness. Then take in the latest exhibitions (we love the new Wolfgang Tillmans retrospective located on fifth floor in the contemporary galleries) and stay for brunch at the AGO Bistro.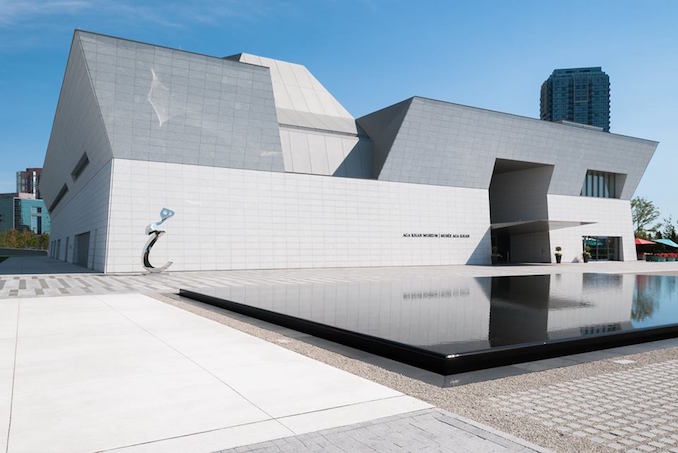 Doors Open Toronto is happening May 27 & 28. Explore some of Toronto's architectural, cultural and social significant buildings and sites for free. There are over 140 locations to explore! Favourites include the Aga Khan Museum, R.C. Harris Water Treatment Plant, and Todmorden Mills. Complete list can be found on the official site.
Fleurs de Ville VOYAGE Spring Floral Installations at Bloor-Yorkville (May 10 to 14)offers a self-guided tour featuring the works of 35 outstanding floral artists. The colourful displays under the journey themed 5-day event will dot the entire area with stops along the way with special menus and features to celebrate the season. Floral Installations are free for the public to see. Complete list of locations available on their site.
Celebrate Her: A Mother's Day Weekend Market at the Kimpton Saint George Hotel. Discover and shop all female-owned and local small businesses at this pop up event with mom. Tickets are free but reserve a spot here. all are welcome to this "sip and shop" event — wine courtesy of Grow Wild Wines. Vendors include skincare and beauty products by Radford Studio, upcycle bags and leather goods by Ronny Packs, sustainable home goods by The Keep Refinery, fresh flowers by Avida Flora and more.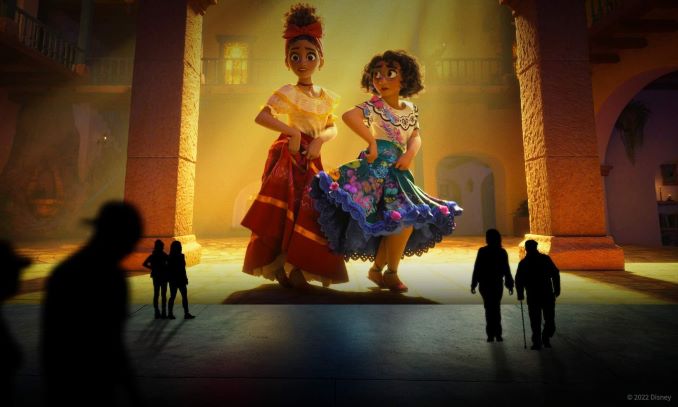 Disney Animation Immersive Experience at One Yonge Street (Lighthouse Immersive) is a fun experience for Disney fans of all ages. Explore the world of Disney animated films unlike any other. Learn about the artists and the process behind some of the most iconic films. Then step inside the magic and take in an unforgettable overview of the greatest films in a larger than life 360º floor to ceiling projection.
And more just outside the city…
Avalon Lavender Farm is a first generation and family owned lavender farm located about an hour outside fo Toronto (in Mono). Bring mom to enjoy a Serenity Sunday experience hosed at the farm by a local florist.Guests will be guided through a floral centrepiece workshop and a stroll through the pre-season lavender fields. There will also be lavender wellness cocktails, personal charcuterie boxes, keepsake photo sessions and an Avalon gift bag. Tickets and more information available on their site here.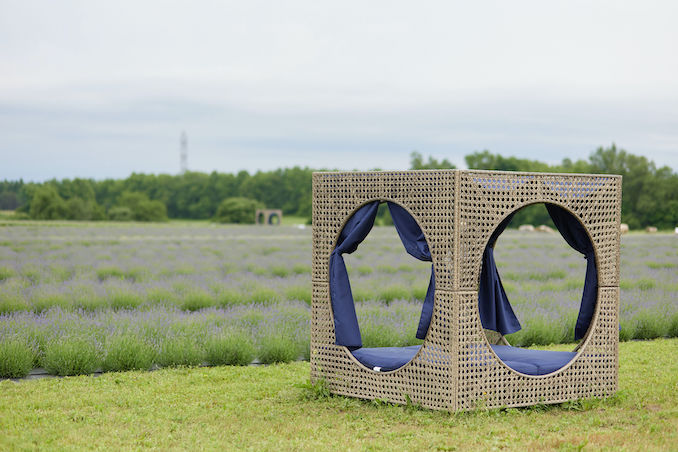 Haute Goat Farm is located about an hour's drive just outside of Toronto to Port Hope and is a super cute and worth an afternoon trip for something different. Do yoga with Alpacas or Goats, walk the nature paths, and enjoy a casual lunch at the on site Screaming Goat cafe. For Mother's Day they have a special day planned. "The Mother of all Mother's Day" invites families to celebrate moms along with their animal moms. Activites include meeting the new baby goats, alpaca shearing demos, visits with Icelandic horses, goat yoga sessions, live music, and much more. Tickets are $10 per person (kids 5 and under get in free). Portion of the proceeds will go to the Humane Society of Port Hope.