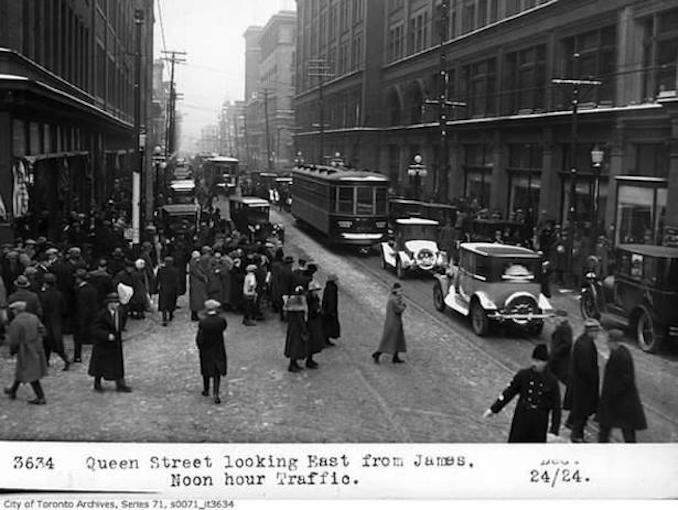 Running 24 hours a day, 7 days a week, the 501 Queen just may be one of the most recognizable streetcar routes in the city. It's also Toronto's longest surface route, THE longest streetcar route in North America, and one of the longest streetcar routes in the world.  Running east-west, it spans nearly 25 kilometres from Long Branch Loop in the west to Neville Park Loop in the east.  National Geographic, in its book Journeys of a Lifetime, included the 501 Queen streetcar route as one of theTop 10 Trolley Rides in the world, alongside the famous San Francisco F-line heritage railway and routes in Berlin, Amsterdam, and New Orleans.
The 501 route has its origins in a privately operated horse-drawn tram service that first started in June 1875 to transport supplies for a Toronto-based gravel and concrete company east of the Don. Although it was initially set up to transport supplies, passengers soon became a major source of revenue.  The route was electrified in 1893 and extended yet again in 1894 to Balsam Avenue.  On September 1, 1921, the Toronto Transit Commission was established and subsequently assumed control of the Queen streetcar route.  To this day, it remains a popular and busy route, with over 40,000 people travelling on the 501 Queen streetcar every day.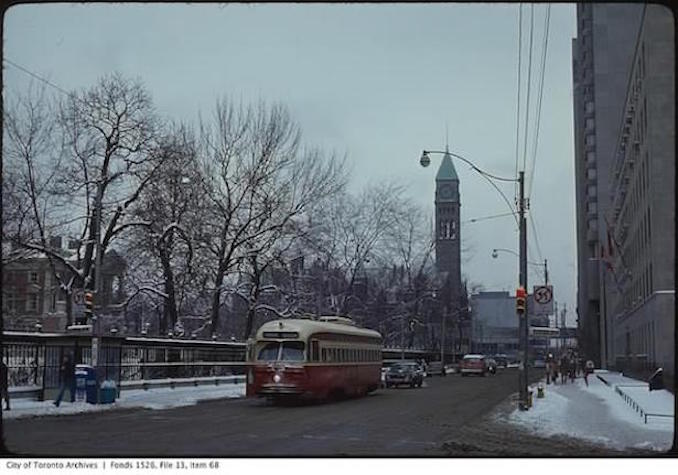 The present-day 501 Queen streetcar route passes through some of Toronto's most well-known neighbourhoods, including Parkdale, the Fashion District, the downtown core, and the Beaches.
On Sunday, June 9th, at 1:00 PM, join Heritage Toronto and Wayne Reeves, the Chief Curator of the City of Toronto Museum Services on a bus tour discovering the different neighbourhoods, buildings, and landscapes that line the route and demonstrate Toronto's diverse and vibrant heritage.  Over the course of three hours, you will not only get to experience the 501 Queen streetcar route in its entirety, but you will learn about the history of the sites along the route from an expert guide. 
For more information, and to register for the bus tour, visit www.heritagetoronto.org.