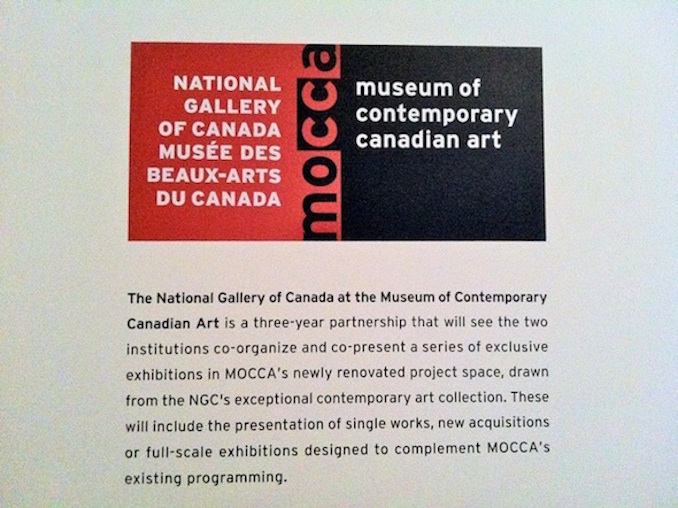 Last Tuesday, I was lucky enough to be able to visit Michael Snow's installation at the MOCCA (Museum of Contemporary Canadian Art) before the exhibition closed on June 2nd. Michael Snow is arguably one of the most internationally well known artists from Toronto, making this exhibition a natural highlight to this year's Scotiabank CONTACT Photography Festival.
The Viewing of Six New Works is a video installation that featured six projected shapes made of colourful light. The shapes he created remained in consistent transition of form.This installation has been labelled Snow's "return to painting", since he applied colour onto a wall through a state-of-the-art projector.
For this project, Snow collaborated with software designer, Greg Hermanovic, which Snow has previously collaborated with for his video Corpus Callosum in 2002. Hermanovic developed a touch-screen software that would capture Snow's eye movements and hand gestures during six art-viewing experiences. Since Hermanovic's software was able to capture genuine impulses of the eye and hands, The Viewing of Six New Works is characterized by the idea of looking.
The installation is Snow's physical manifestation of the act of perception, a theme that he has investigated throughout his artistic career. As one enters into the installation room, a wall description indicates that Snow is interested in "how aesthetic media represents and frame cognition and experience". The Viewing of Six New Works contextualizes Snow's oeuvre to date, much of which investigates both representation and reality.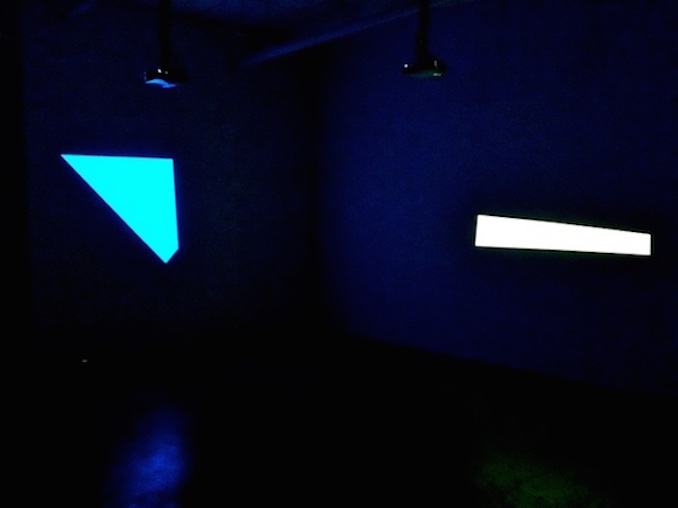 Since Snow became well known during the 1960s, he has continued to push the boundaries in terms of shifting art viewers' ideals of perception. For this reason, Snow's installation fits well into this year's festival's theme, "Field of Vision".
Snow has described The Viewing of Six New Works as the "art of looking at art". As an investigation of visual perception, the installation encourages its viewers to think about how we all view art. For me, the installation speaks to ideas in art theory that suggest that all art viewers will examine art differently depending on their status and expertise in art.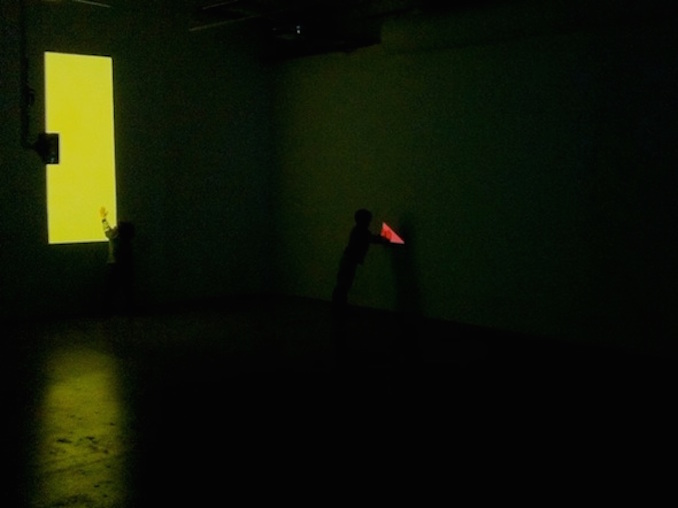 On a quiet Tuesday afternoon, when adults were working and children were in school, I visited the MOCCA. I mostly experienced the installation alone, with the exception of a mother and three little kids. These children experienced the installation in a manner very differently to me. The children perceived the moving shapes as representative of different personalities. Each kid ran up to three different shapes, and identified with their movements, matching the shape to their own personality. This experience emphasized Snow's theme of perception, since the children's cognitive experience of art perception was much different to mine.