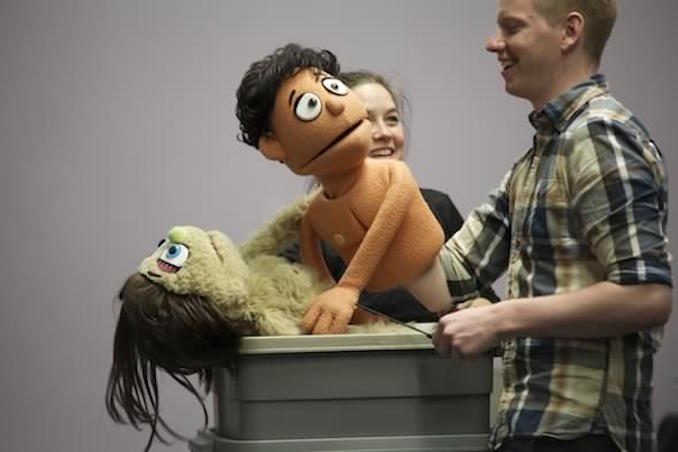 I got an opportunity to head down to The Lower Ossington Theatre last week and meet with the Director, The Choreographer, and the two leads of the 5th edition of Avenue Q in Toronto.
Avenue Q is a long-running US musical that uses puppets as the stars of the show while not trying to hide their counterparts who, sing, dance and well.. a lot more for them.
The story follows Princeton, a bright-eyed college grad who moves to NYC to follow his dreams. With little money to live, he ends up on Avenue Q, a colourful neighbourhood with people seeking the same things as him; love, work, and purpose.
Director Seanna Kennedy has worked on all previous runs in Toronto and says that every showing has the same script and songs but little adjustments can be made to make it a little bit better each time. All the more reason to come and see this show again.
Choreographer Amelia Hironaka has also worked on previous runnings of the show as she is also one of the characters who they call Christmas Eve.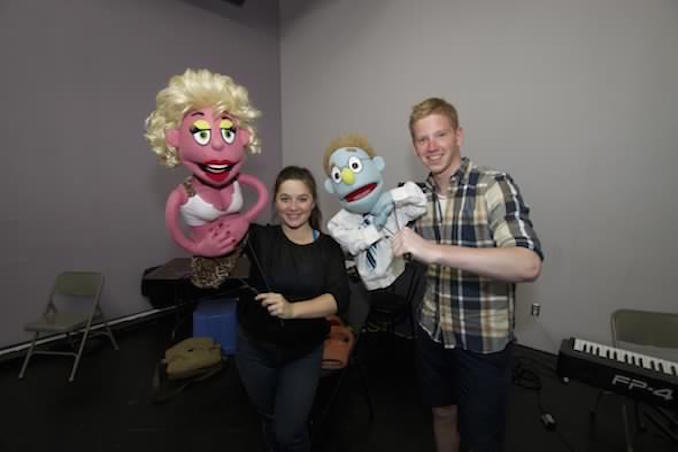 The two lead characters are new to this show. Graham Fleming is playing the characters of Princeton and of Rod while Jacqueline Martin will be playing Kate and Lucy the Slut.
I was surprised to learn that the two leads did not have a background in puppeteering but have come so naturally to it. With as many shows and rehearsals as they do I am sure they will be veterans very soon. Other performers who have been working on the show since its Toronto debut are now extremely talented with the craft.
Since I watched the movie "Being Elmo" I have been very fascinated with the world of performance puppeteering. It is interesting how the performers are able to transfer their acting onto the puppets while carrying on with the script and the song. It seemed like multi-tasking to the max to me.
While I was there I got to watch them practice the songs "You Can Be As Loud as the Hell you Want (When You're Making Love)", and "Mix Tape".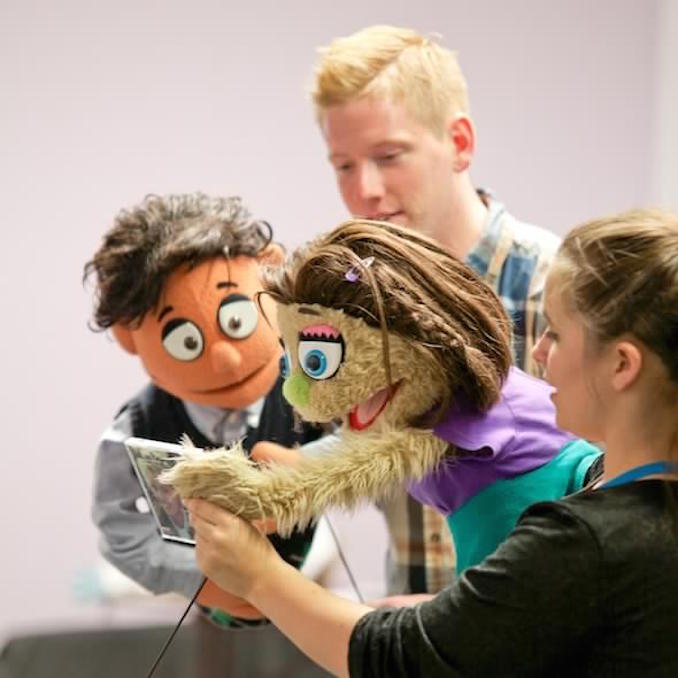 The show starst on June 20th and runs all summer long.
FOR SHOW AND TICKET INFO CLICK HERE