The Red Bull Collective Art project took over The Gladstone Hotel's Melody Bar to kick off the NXNE Festival this year. Red Bull partnered up with Adobe and invited artists from around the world to collaborate and create one large artwork. Within a two-week period in March, the project received over 2,000 submissions of digital art that created an art piece that measures 1.3 kilometers in length. This event was the only exhibition in Canada to showcase the Red Bull Collective Art project.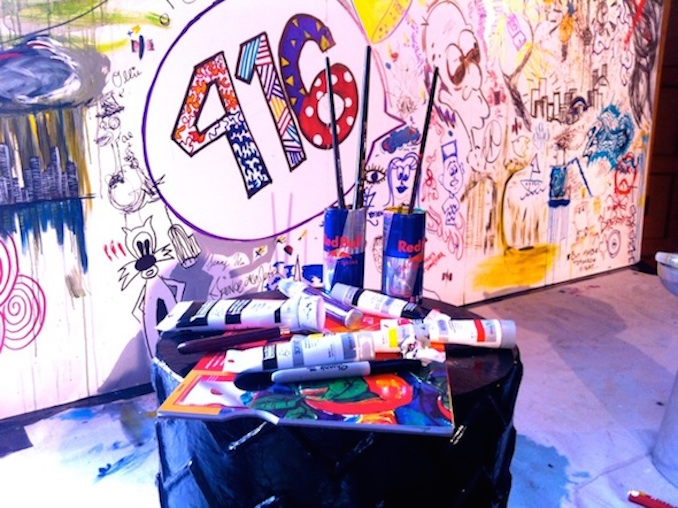 On Monday, June 10th, the Red Bull Collective Art project opened for public view. Art enthusiasts came out to celebrate this unparalleled project. Most of the works were exhibited electronically, with the exception of select pieces that were printed onto canvas. A live curator was also on site performing a live painting show in which the public could take part. The exhibition closed on Tuesday, June 11th.
Red Bull is well-known for supporting those who are physically and mentally active. The Red Bull Collective Art project supported artists from 85 countries, including those from Tokyo, Milan, Toronto, Berlin, New York and Barcelona. The exhibition is currently touring worldwide, giving artists the opportunity to be widely discovered.
The project was a spin off of the concept of "Cadavre Exquis", a Surrealist technique invented in the 1920's. "Cadavre Exquis" or "Exquisite Corpse" was a game played by famous individuals such as Andre Breton and Marcel Duchamp. The Surrealists would fold a piece of paper and compose a sentence or drawing based on the previous collaboration that was partially concealed from the collaborator. Once the collaborator was finished, the Surrealist would pass it onto the next player for their contribution. The result would be a blind composition of words or images.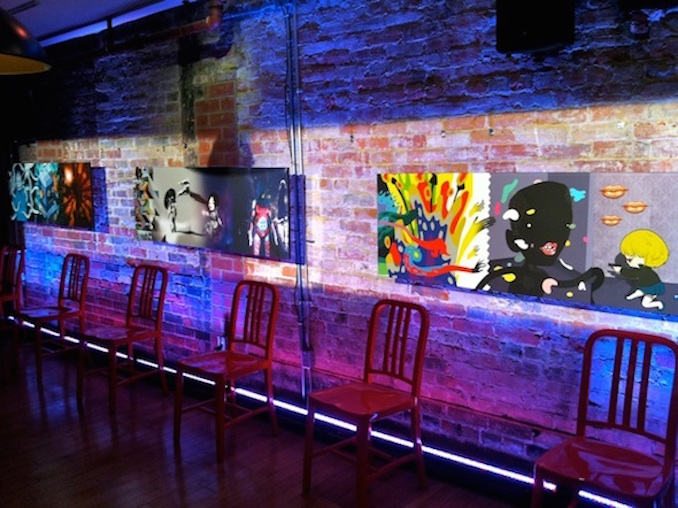 The Red Bull Collective Art project enabled artists around the world to inspire each other. Like the Surrealists, the artists collaborated by building off the half-concealed image from their predecessor's artwork. Red Bull's partnership with Adobe ensured for easy artist collaboration. Artists who wanted to submit their works would select an available time-slot in order to collaborate. Once their time slot began, artists worked within a pre-determined time in order to complete their work. When finished, artists simply digitally uploaded their work via Adobe software, in which the next artist could begin collaborating.
The Red Bull Collective Art project is demonstrative of Red Bull's unique branding methods. Red Bull has positioned themselves as an energy drink company that produces legends in the athletic and cultural spheres. In this instance, The Red Bull Collective Art project gave international artists wings by pushing the limits of collective art and creating one of the largest collective art pieces in the world.
For more information on the project see their website.