Chef Donna Dooher of Mildred's Temple Kitchen sent us this great Sheep's Milk Ricotta Gnudi recipe for our latest concoction from a local chef. Chef Dooher is part of the 5th Annual Pan American Food & Music Festival that will be taking place at Yonge-Dundas Square August 12th – 13th, 2017. The event will feature music, food, cooking competitions, dance, arts and cultural events.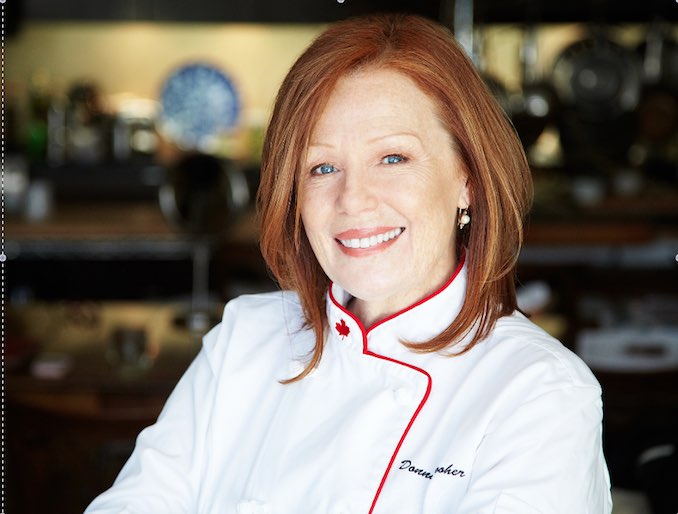 The festival is free and is perfect for the whole family. Cuisine and culture from the Americas and Caribbean will be on display. In honour of Canada 150, Canada will be this year's featured country. Previously featured countries include Bolivia in 2015, Mexico in 2014, Peru in 2013 and Columbia in 2012.
Sheep's Milk Ricotta Gnudi
If you can't find sheep's milk ricotta you can substitute cow's milk. Gnudi can be prepared a couple of days in advance, just store them in the fridge buried in the semolina. You can also serve the gnudi with a rich tomato sauce, crispy pancetta or a creamy gorgonzola sauce.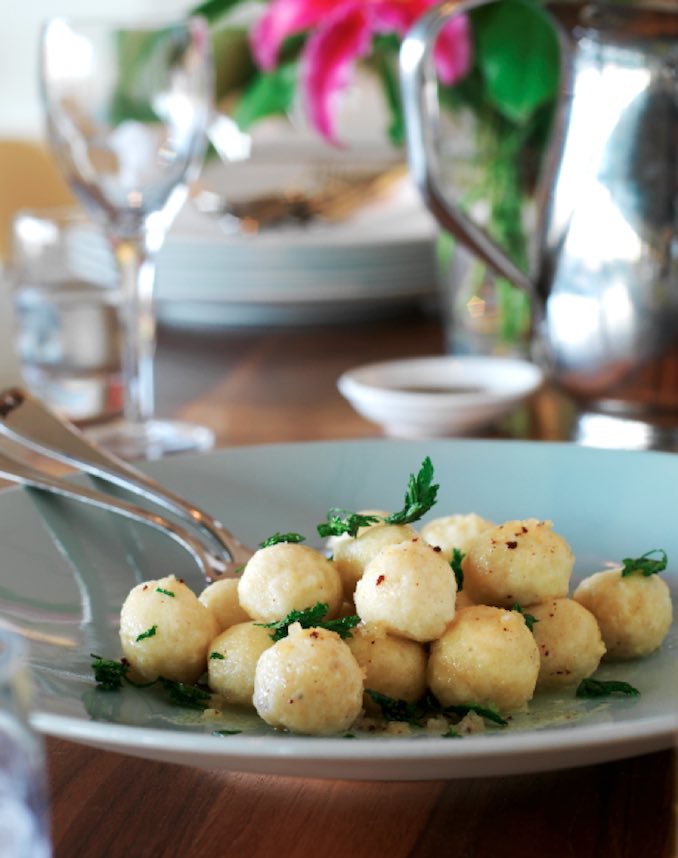 INGREDIENTS
-2 cups sheep's milk ricotta*
-½ cup all-purpose, unbleached flour
-1 cup grated Parmigiano-Reggiano
-2 free-run egg yolks
-pinch grated nutmeg
-½ tsp kosher salt
-pinch cracked black pepper
-2 cups semolina flour
METHOD
1. Drain ricotta in cheesecloth over a bowl squeezing out excess liquid.
2. Mix together the ricotta, egg yolks, Parmigiano-Reggiano, nutmeg, salt and pepper.
3. Add 2/3 of the all-purpose flour and combine; add the remaining flour if the dough is too sticky.
4. Dust table with a little flour and roll out a 1/4 of the dough into a 1″ cylinder.
5. Continue rolling out the remaining dough in batches.
6. Cut the dough into 1/2″ pieces and roll into a ball.
7. Bury the gnudi in the semolina and rest in the refrigerator for 20 minutes before cooking.
8. Bring a large pot of salted water to a boil and add gnudi in batches.
9. Cook until the gnudi float, approximately 2 – 3 minutes.
10. Using a slotted spoon, scoop gnudi out of water and tap off excess moisture.
11. Toss the gnudi in a sauté pan with melted butter over high heat. Let the gnudi brown, approximately 2 minutes.
12. Transfer gnudi to plates and garnish with crispy sage leaves.
Serves 8