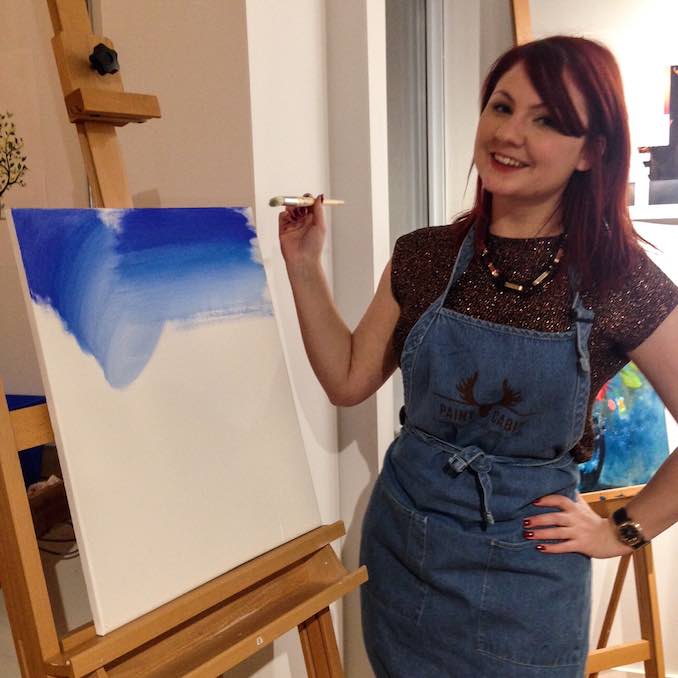 I like the idea of painting, but I am not particularly good at it so have never bothered to invest in paints, brushes, a canvas and all the other paraphernalia you need to be able to create art; it's too expensive to sit unused.  The good news for art loving non-artists like me is that places actually exist where you can go and paint for a few hours AND no one will judge you or your work.  OH and, deal breaker, they also serve wine and life changing cake!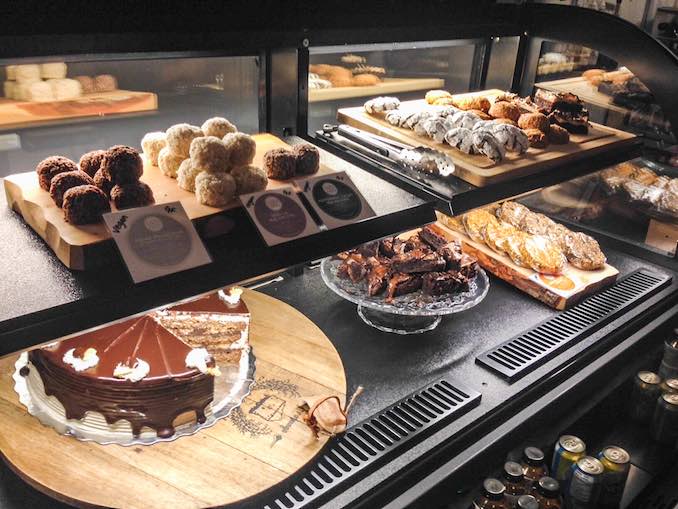 I understand how you might be feeling, I too was a skeptic when I heard of this artist haven where one can sup wine and stroke a canvas at their leisure; it all sounds too good to be true! I am here to tell you it is not!
Arriving at the Paint Cabin, we safely stowed away our possessions and were handed super fabulous aprons and a glass of vino. I have never felt so fabulously cultured and European; "let me swill my Merlot as we discuss acrylics and water colours."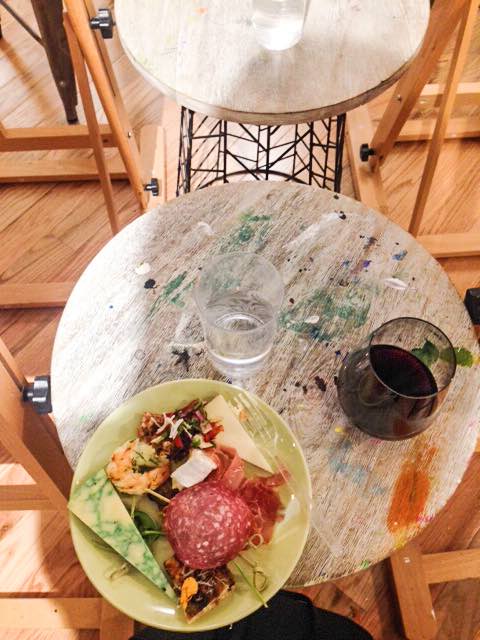 After indulging in a few delicious nibbles ( and also eye-balling the cakes for later) my friend Courtney and I sat down at our canvases feeling like the sassy artists we obviously are – or at least we were for the evening.  The Paint Cabin crew were on hand to teach us a few things, such as the art of shading, and give us a few painting pointers before we got started so we felt in safe hands!
Like the budding Hockney I am, I opted for a simple tree whilst Courtney tasked herself with replicating some kind of owl menagerie with an added squirrel.  Pencil in hand as we sketching out our work, I was feeling quietly smug that actually, after years of not painting or drawing, I'd probably emerge as an undiscovered genius.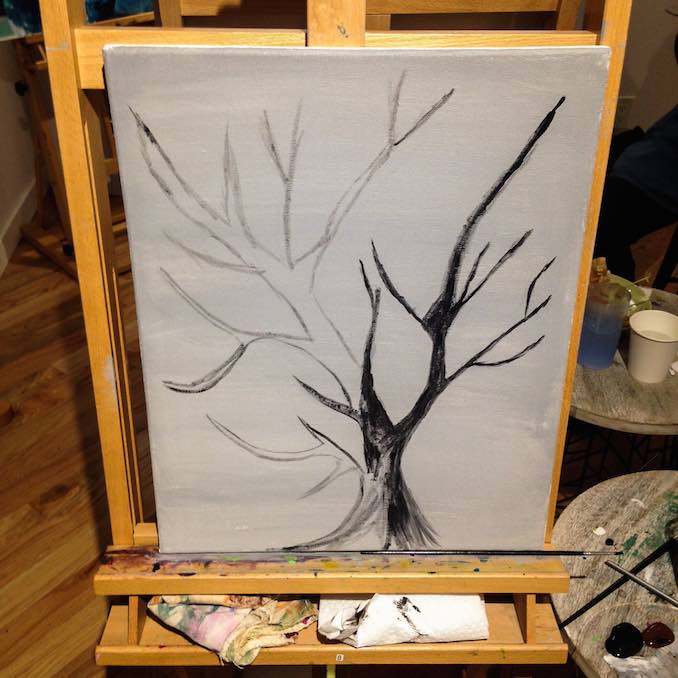 Paint to canvas, I was still feeling pretty great (I was around 2 full glasses of wine down…which helped!) although things took a downward turn as I decided to brighten up my brooding tree with some fall leaves. Oh no. Maybe I am not the next Monet…but who cares, there was LIFE CHANGING banana and chocolate cake and I was belly laughing with those around me harder than I have done in ages.
There's no judgment at the painting class at Paint Cabin, just encouragement and cake. The best kind of evening!
If you want to feel like an artist for a night, Paint Cabin offers 2.5 hour workshops for $40 and these are led by legit artist who can guide you.  On top of this, you can book Paint Cabin for private events.
Paint Cabin is also open as a café and bar – this is where you will find the wine and incredible cake.
If you want to book a workshop or just learn more about Paint Cabin, visit their website.