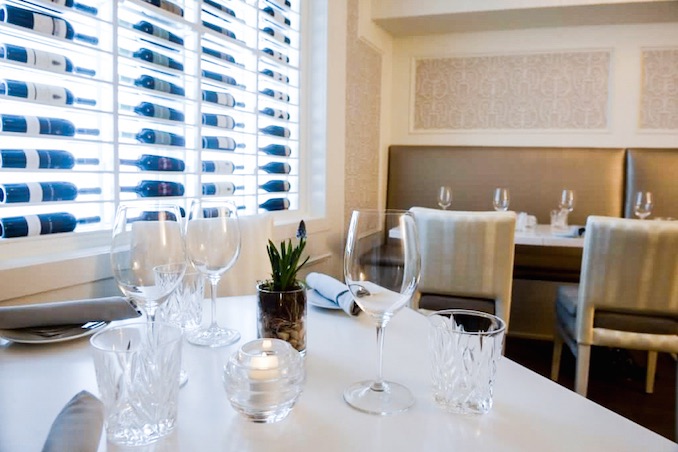 I loved Terra in Thornhill so much that I decided to visit their sister restaurant, Francobollo Italian restaurant, which thankfully is slightly closer to my downtown home. My excitement built as I discovered that the restaurant was hosting regional Italian evenings; I love a good theme! The night I attended was showcasing Puglia, and I was ready to learn all about it with my tastebuds!
I love Italians; they know how to EAT and so do I. First up was the Assaggini, an impossibly glorious soaked toasted bread with fresh cherry tomatoes. Yum. Next we sampled a hunk of burrata cheese with red onion pesto – double yum.  OH and we paired this with a 2013 Primitivo Muri which went down a treat.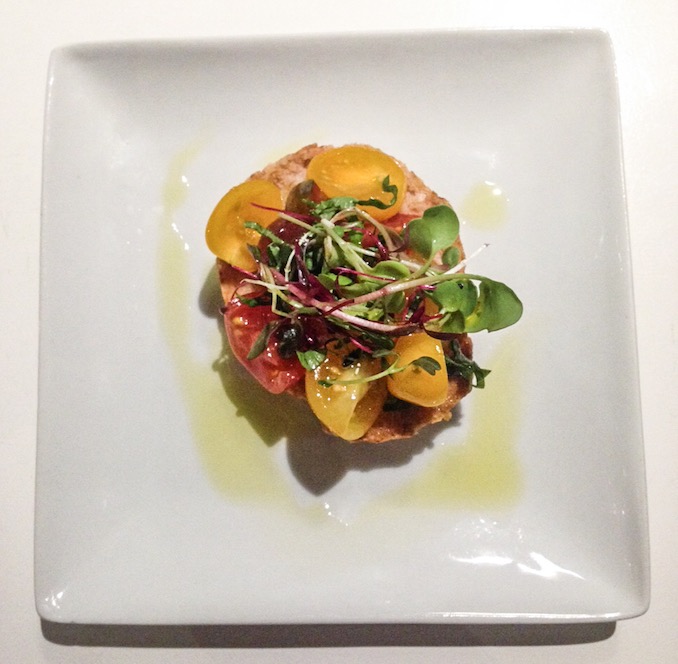 Straying from the set menu, I also ordered beef tenderloin with a parmigiano and rocket salad: Bellissimo ! Matching the beef on the bellissimo scale was the Gamberi E Capesante Alla Brace I ordered for my main – a dish made up of a grilled jumbo prawn and day boat scallops. Scallops are my favourite thing ever and these were done to perfection.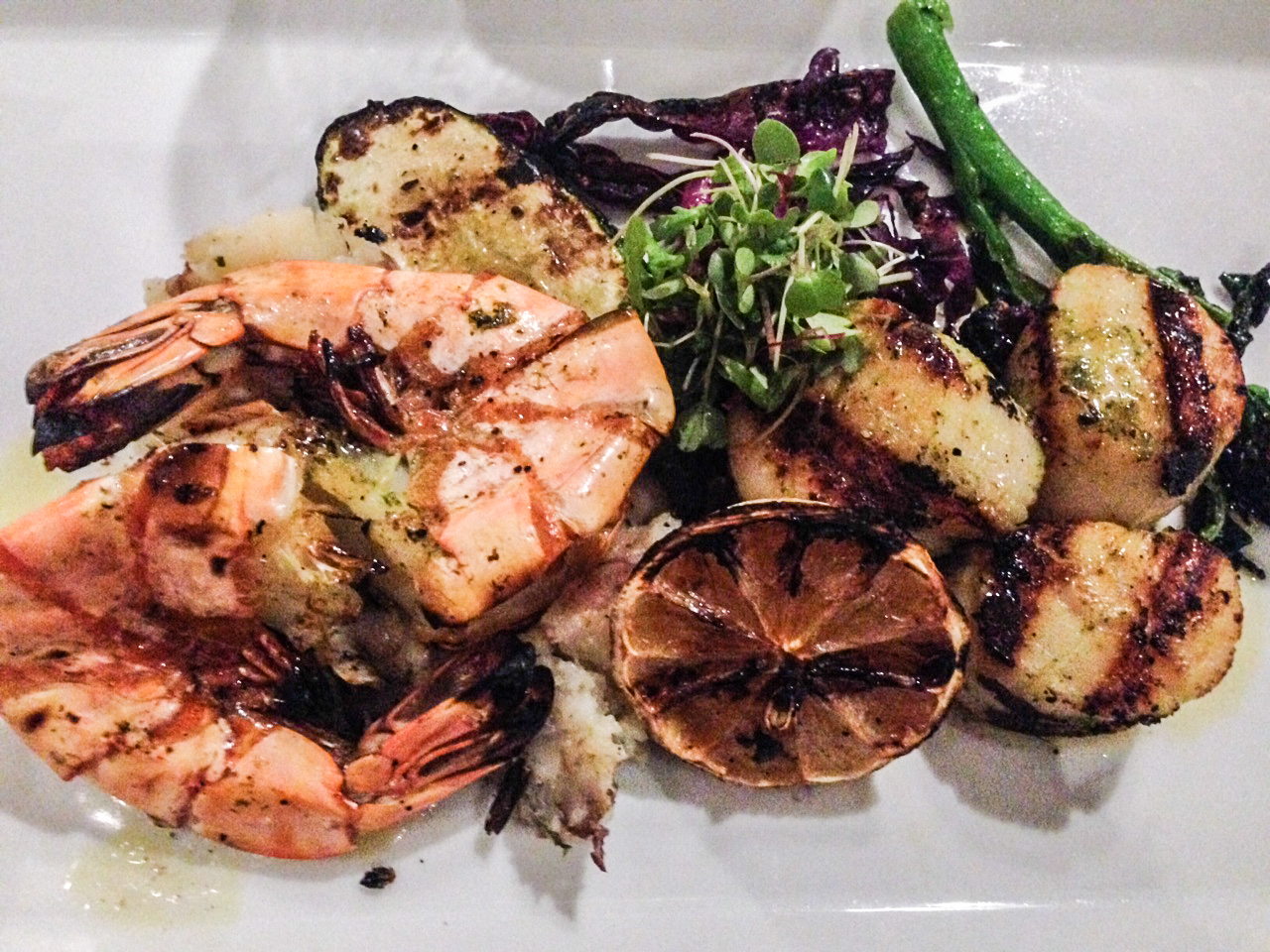 Back to the set menu of Puglia – pasta with sausage followed by veal rapped with pancetta and stuffed with cheese. Goodness me, what a full bellied delight! Luckily when one is going Italian, one knows to prepare themselves for a feast! Swishing down my last few sips of Italian Chardonnay I welcomed a Zeppole del Salento, a traditional Pugliese pastry filled with vanilla and chocolate cream along with a delicious coffee.  DELIGHT.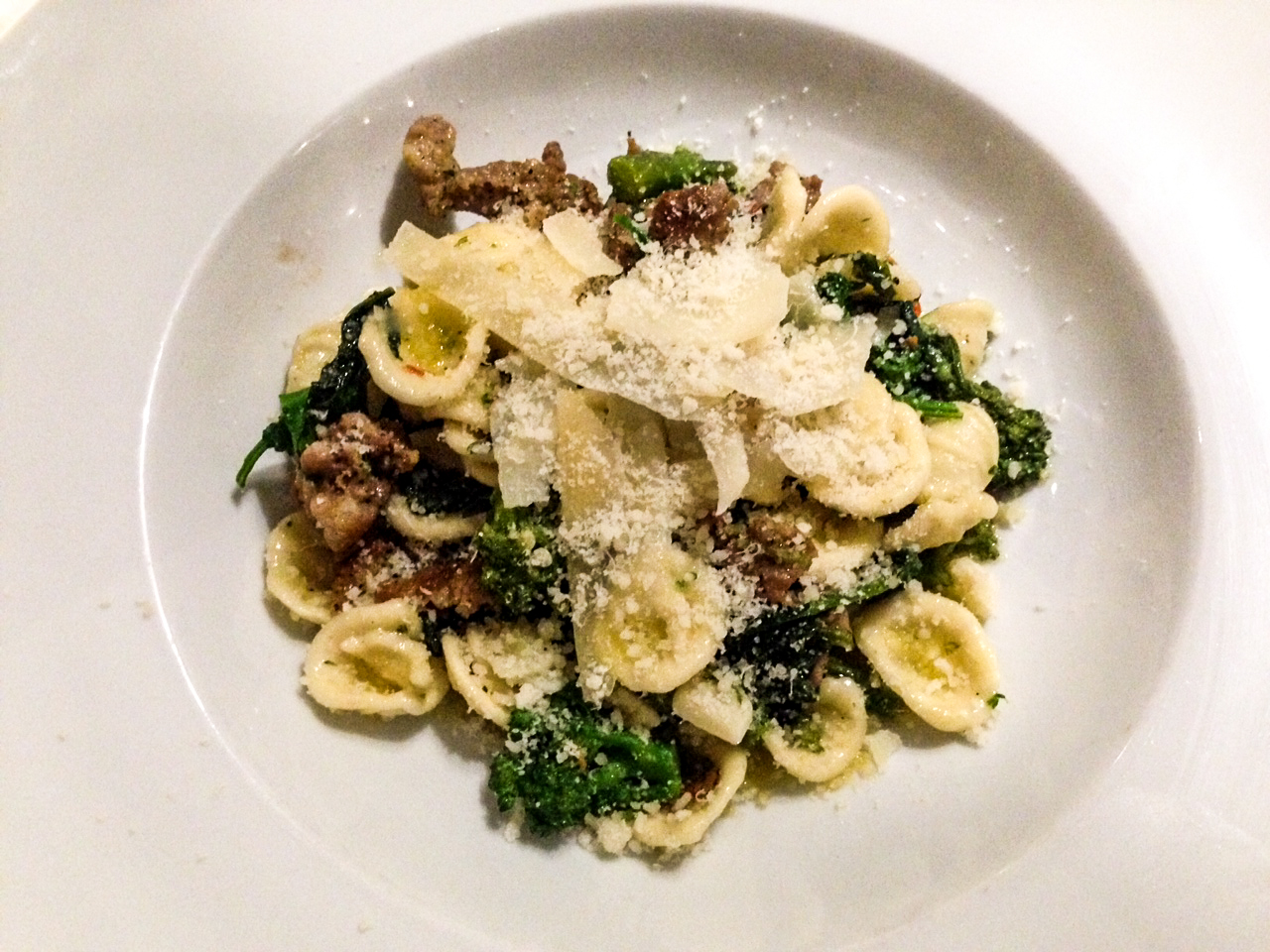 The time comes when one must decide whether they would like a little digestif following a five course meal and I would say the answer is probably always yes.
Francobollo, like Terra, is a gastronomic joy. The décor is a bit weird for a glorious Italian eatery, but whatever. The service is friendly and attentive and the food is fairly priced. I would recommend a trip.
***
Upcoming Events
TUSCANY: 
Monday, January 25 – Friday, January 29, 2016
PIEDMONTE: 
Monday, February 29 – Friday, March 4, 2016
Francobollo Italian restaurant is located at 1959 Avenue Rd, North York.