It's The Muppet Show, with our special guest star Mr. Thom Allison! It's time to play the music. It's time to light the lights. It's time to meet the Muppets on The Muppet Show Tonight. It's time to put on makeup. It's time to dress up right. It's time to raise the curtain on The Muppet Show tonight.
Let me introduce our guest star. That's what I'm here to do since I have known this incredibly talented and generous man for thirty five years. So it really makes me happy to introduce to you Mr. Thom Allison. I have proudly watched Thom as Pree on Syfy/Space Channel hit KILLJOYS and as a Judge on CBC's Over The Rainbow. I've been at the opening nights to celebrate him in the original Canadian companies of Miss Saigon, The Who's Tommy and Rent. I even travelled to the big apple to his Broadway opening in Priscilla Queen of the Desert. I've seen most of his leading roles in theatres across the country including The Stratford and Shaw Festivals. Thom recently made his directorial debut on Young People Theatre's Seussical – which is onstage now in Toronto until Dec. 31! In our spare time, we have travelled together, and he has baked many a delicious treat for me. And this friendship all started in a suburb of Winnipeg, Manitoba, where we both learned everything we needed to know about show biz, watching The Muppet Show.
Ladies and gentlemen, boys and girls, and dogs and frogs, and pigs and chickens, let's hear it for my BFF, Thom Allison!
-by Thom Allison's best friend, Actor/Director Krista Jackson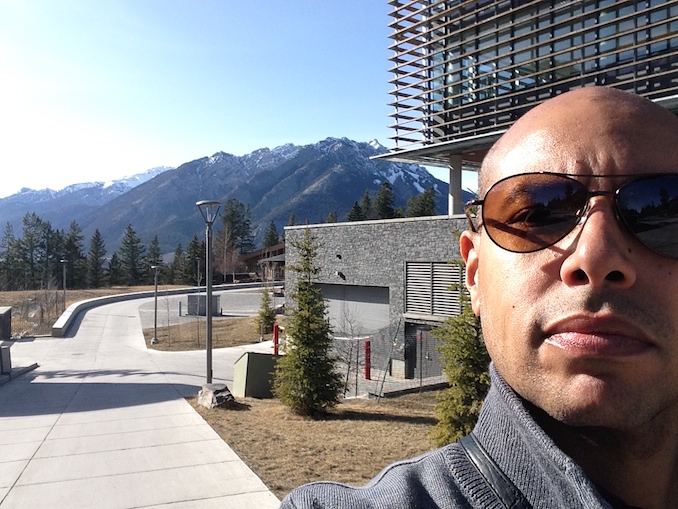 Pic 1: One of the great things about being an actor is we sometimes get jobs that take us to interesting and beautiful places. This was at the Banff Centre during the Playwrights Colony. For 2 weeks each April, 10-12 playwrights are brought to the Banff Centre to work on their new pieces. Along with them, 6 actors (3 women, 3 men) are also brought in to be used as the playwrights need – read the play, workshop the play, etc. I was thrilled to be one of the actors in 2015. In our spare time, we were able to explore why Banff, Alberta is considered one of the most beautiful places in the world.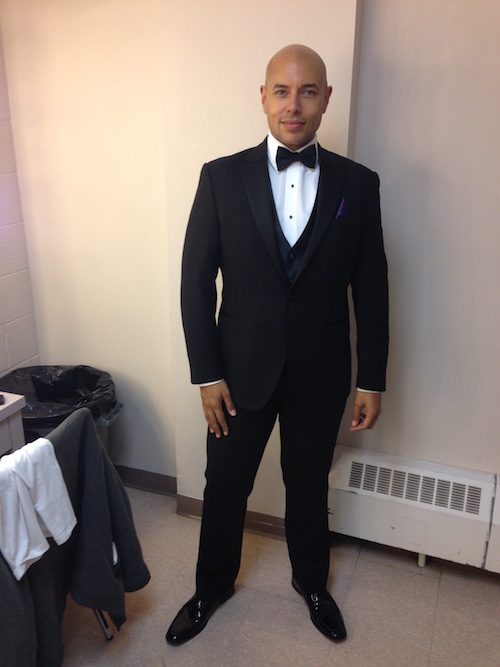 Pic 2: I'm also a singer. I'm honoured to often be asked to perform for benefits and charity functions. It's always fun to dress up and sing some great songs for a great cause. This one in particular was a fundraiser for the Harold Green Jewish Theatre. It was an evening of Gershwin. Come on!! It doesn't get better than singing Gershwin in a tux.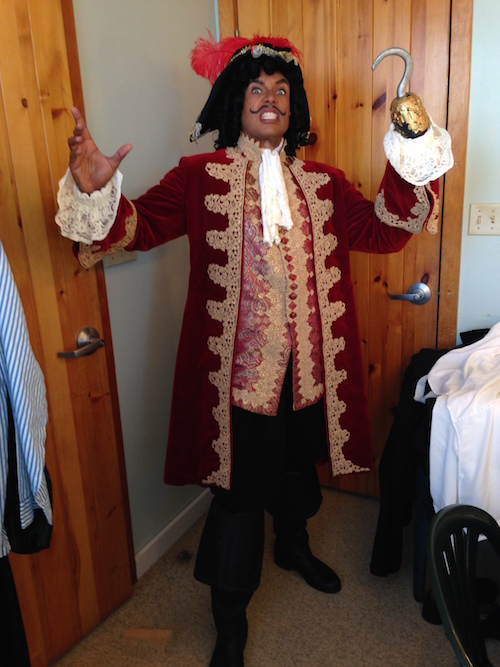 Pic 3: Every now and then, you get to play a part from your bucket list. I've wanted to play Captain Hook for years and I finally got a chance a couple of years ago.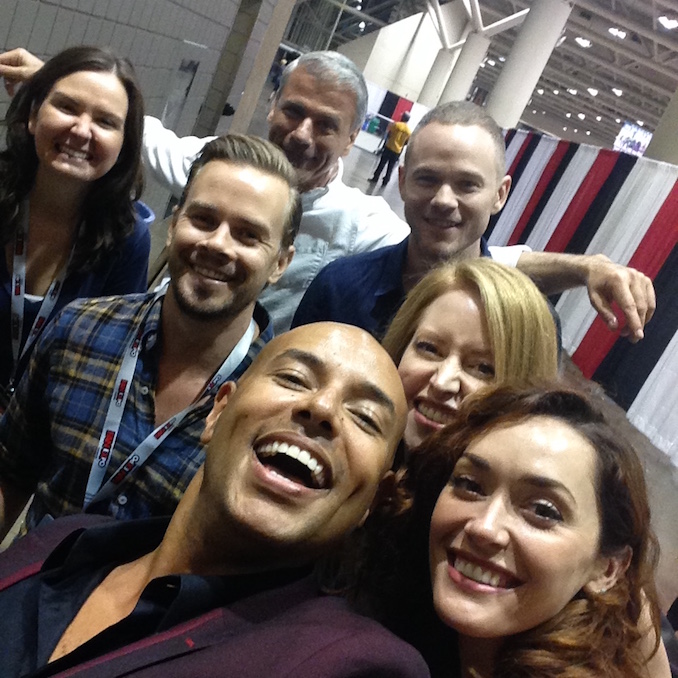 Pic 4: I love this pic. I play Pree in the hit Syfy/Space Channel series KILLJOYS. This is me and some of the cast at my first FanExpo, here in Toronto. We all had a great time. We screened the last episode of the 2nd season with an audience, announced that there would be a 3rd season, did a question and answer, and signed autographs. Love our Scifi fans. They're so loyal and fantastic.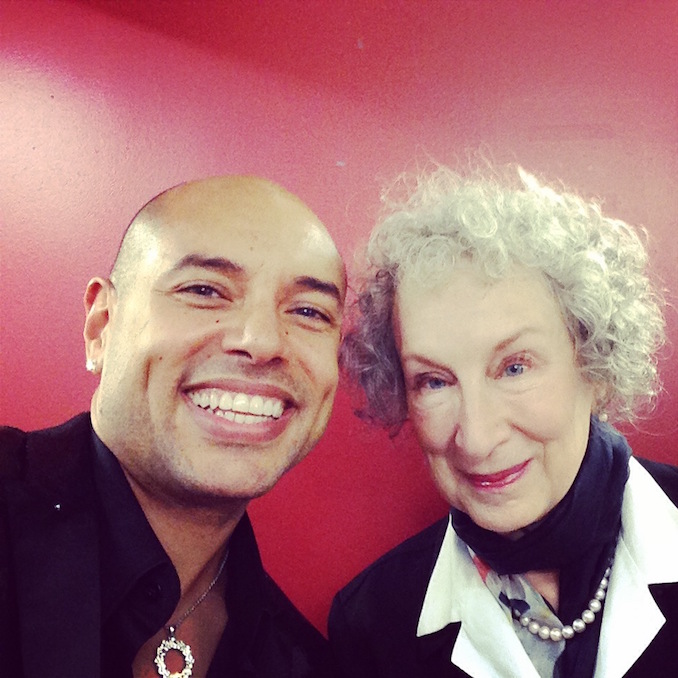 Pic 5: Every now and then, you get to work with a legend. A great evening of poetry and music for with The Art of Time Ensemble. Margaret Atwood and I were both featured performers. She was great on-stage and charming and very funny off-stage. It was an evening of poetry set to music. I sang MacCavity from CATS – music by Andrew Lloyd Webber, lyrics from the poems of T. S. Eliot.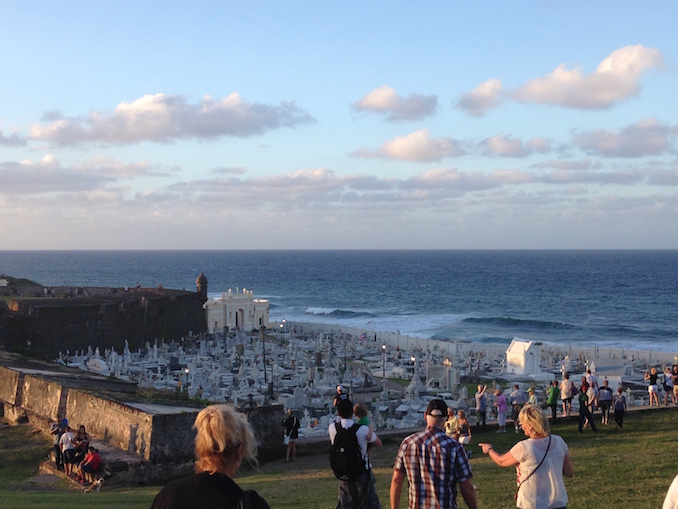 Pic 6: I looooooove to travel. It "fills the well", as a teacher once explained. You need to have more in your life to draw on as a performer than just the work and travelling is one of the best ways to fill that well. I hadn't had a vacation in years so when I finally had time, I decided to take a cruise. I wanted to mix sitting by a pool with a little sight-seeing. This was a day in Puerto Rico. It was so gorgeous and warm and the architecture was fascinating. Such an interesting mix of old and new. And right by the water. More please!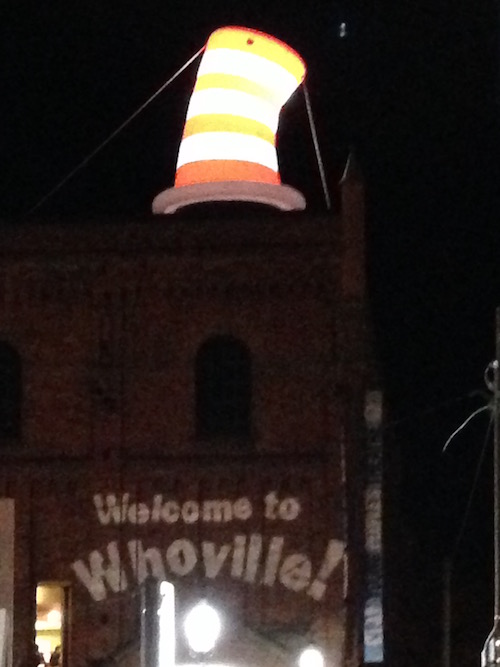 Pic 7: I had my directing debut this fall. I directed Seussical the musical at Young People's Theatre in Toronto. A collection of Dr. Seuss stories woven together. It runs until Dec. 31. It was great to be able to shape a whole show with my ideas and sensibility. I had always thought I would turn to directing but then my career as an actor took off. But perhaps now is the time. Hmmmm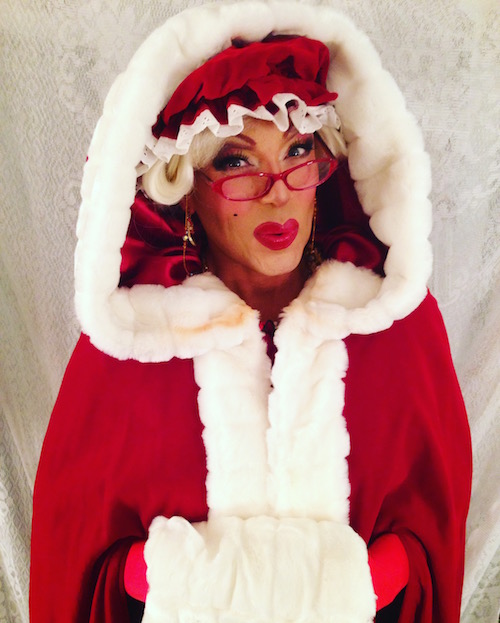 Pic 8: Meet Lola Kringle – Santa's better half. I do a show at Christmas called Shut Up, It's Christmas! where I play Mrs. Claus in the first act – telling stories and singing songs about her life with the portly Papa Christmas – and I play myself in the second act, singing Christmas songs and entertaining the people of Canada. This is a promo shot. Comedy, carols, camp – what could be more Canadian?
***
What is your favourite hood?
I've always loved the Danforth. It's where I spent most of my early/middle years in Toronto and though I don't live out there anymore, I will always have a soft spot for it.
What do you do?
I'm an actor, singer, director, cabaret artist, writer, coach (general overachiever)
What are you currently working on?
I'm doing my one man show, SHUT UP, IT'S CHRISTMAS! at the Rose Theatre in Brampton on Dec. 9 and 10 at 8:00 and at the Richmond Hill Centre For The Performing Arts on Dec. 15 at 7:30.
And KILLJOYS (Syfy/Space Channel) will start filming season 3 early in the new year.
Where can we find your work?
Syfy online
Space Channel online
Facebook
YouTube: Thom Allison
Twitter
Instagram
www.thomallison.com