The Campfire Series will kick-off tonight at 7:00 p.m. EST
The Campfire Series is accepting donations to Camp Oochigeas & Camp Trillium
Toronto, ON (July 9, 2020) ​— Today, AMO Music – a division of AMO Talent Management – announces a five-show ​partnership with Band Camp for The Campfire Series​:​ virtual concerts profiling local, emerging musicians.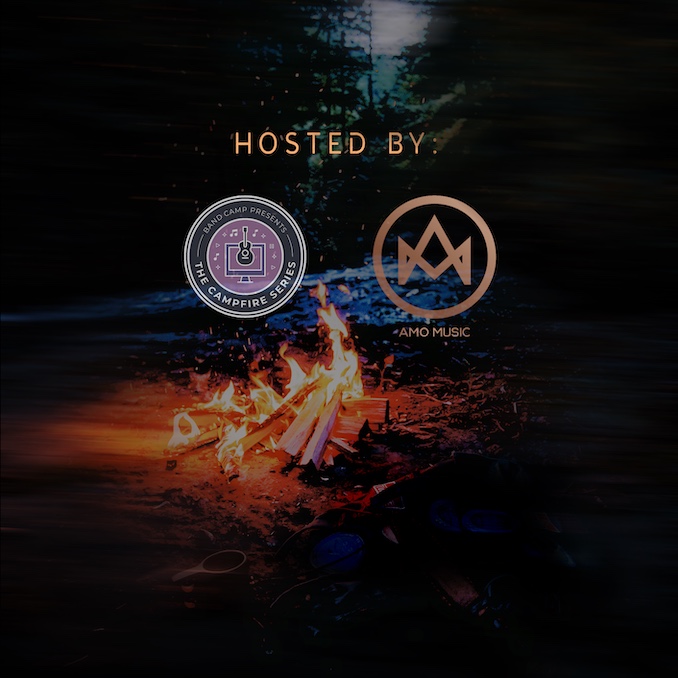 The Campfire Series begins tonight with country singer-songwriter and Oakville native Paige Rutledge, live from her Instagram. Along with a handful of fantastic emerging Canadian musicians including: Hunter Sheridan, Ricki Ayela, Chris Readshaw and Sam Louis, the Campfire Series will also feature reality-TV star and Survivor winner Ethan Zohn for an all-star event Wednesday July 15, 2020. This show will be hosted on Side Door – an online marketplace designed for anyone to perform, host or curate a show specific to their style and community. If you have questions for the Ethan Zohn show please submit to bandcampforooch@gmail.com. Tickets are available at Campfire Side Door.
"The partnership with AMO Music is an exciting opportunity that we couldn't pass on," says Band Camp co-founder, Taylor Luftig. ​"Over the last year, AMO has been making a name for itself among up and coming Canadian musicians through various programs and events so the fit felt natural. We're very pleased with the talented group of artists AMO has brought along for the series."
The Campfire Series is presented by ​Camp Connection – a retail outfitter and general store for the camping enthusiast looking to gear up before their next big outdoor adventure.
In addition to supporting the local emerging indie artist community, AMO Music is partnering with Camp Oochigeas & Camp Trillium – a privately funded, volunteer-based organization that helps kids affected by childhood cancer explore enriching, and fun experiences. This is the second partnership between these organizations in 14 months with a portion of the event's proceeds going directly to providing high-quality care for Ooch & Trillium campers across the province.
For more information about The Campfire Series please visit ​@thecampfireseries​ on Instagram.
About AMO Music – Host AMO Music has begun carving out its own reputation as a premier booking and event production agency that focuses on showcasing emerging Canadian musicians through its various properties.
Interested in performing at an upcoming AMO Music event? Email bookings@itsamomusic.com​. Please note that there are limited musician spots during these showcases.
You can also​ follow the event ​on social:​ ​@itsamomusic​.
About Band Camp – ​Title Sponsor
Band Camp is an annual fundraiser that takes place throughout concert venues across Toronto as well as national live streams, supporting children and families who have been affected by childhood cancer.
###
For more information about AMO Music and Band Camp, please contact:
AMO Public Relations: pr@itsamomusic.com
Band Camp Event Coordinator: bandcampforooch@gmail.com